What Can You Do With an MBA?
What can you do with an MBA? Read on to learn about several careers MBA holders can pursue as well as other considerations before you decide to get this degree.
If you're interested in pursuing a Masters of Business Administration, you may be wondering, what can you do with an MBA? After all, it's a reasonably expensive degree to pursue, and it's not unwarranted to consider asking yourself what your long-term return on investment will be. The MBA provides students with comprehensive competency in aspects needed to lead organizations of all sizes.
Students study topics such as leadership skills, analytics and issues related to various aspects of finance. Many programs also focus on developing competencies that will aid these students in working in a global market. There are many fields that MBA holders can pursue work in. These fields include becoming an entrepreneur, working in the fintech space or pursuing financial management roles.



Where to Study Your MBA
Before you think about what you can do with an MBA, it's essential to consider where you would like to pursue your degree. The MBA program you choose can significantly impact your long-term earnings once you've completed your studies. Unfortunately, many well-known programs are substantially more expensive than lesser-known programs. You may also want to consider whether you want to study in an accelerated program of one year or pursue a two-year program, which is the typical time frame for an MBA.


What You Can Do With an MBA
Here are five examples of careers you could pursue with an MBA.
Entrepreneur
If you're looking to start a business, an MBA may be helpful in that pursuit. The curriculum may cover topics such as managing cash flow, learning how to market and managing your staff.
Information Technology Manager
As the IT space continues to grow, it's possible to be a part of it even if you're not technically inclined. There are numerous opportunities to manage teams in that space for those who are earning an MBA.
Business Operations Manager
The business operations manager is often the heart of the organization. This individual oversees all aspects of managing the day-to-day operations of an organization. These duties could include working with the human resources department on hiring new personnel and staying abreast of policies that may impact daily business operations.
Investment Banker
This field is one of the more lucrative spaces MBAs may find themselves working in. Investment bankers are typically focused on facilitating aspects of the mergers and acquisitions process. Investment bankers also may help organizations understand emerging financial products such as cryptocurrency and may help with the incorporation of blockchain technologies and infrastructure into business models.
Financial Analyst
These professionals spend their days analysing the finances of the companies or government agencies they work for. That analysis could include but isn't limited to the following: making projections of future earnings, looking at a company's financial data to see how solvent it is and analyzing the overall financial health of the business.



Ideal Soft Skills to Be Successful with Your MBA
When deciding which program to apply to, ask how it develops the student's soft skills. What are soft skills? They are the unspoken interpersonal competencies needed to run an organization well. These skills may include but aren't limited to the following:
Having emotional competency will help you understand what motivates your employees and use empathy in your management style.

Not everyone is born a leader, and developing leadership skills may help you retain employees and foster a work culture that also reflects positively in the bottom line of the department or company you lead.

Having a good grasp of logic is a crucial part of problem-solving, and MBA recipients will find themselves dealing with complex issues they must resolve.

Developing conflict resolution skills will help you manage teams, which may include multi state or multinational staff who are tasked with working together on projects.


Trends That May Impact the Value of Your Future MBA
These trends are important to consider because they may impact the types of roles you may be considering after you receive your MBA and the governing structures you would like to work with in the future.
MBA programs have started teaching about cryptocurrency. The curriculum is constantly evolving, but as most MBAs are taught the financial aspects of managing an organization, the cryptocurrency and the infrastructure to support it have started making their way into some MBA programs.

Will environment, social and governance (ESG) conversations change how your future organization is run? ESG has often been discussed in relation to investments and whether a company has a moral contract with its investors and clientele. These conversations will influence the decisions of current and future leaders of organizations.

We're in the midst of what is being called "The Great Resignation." How organizations approach managing their workforce and fostering positive employee sentiment may influence the curriculum MBA students are taught for years to come.



Other Considerations
Achieving the MBA credential has the potential to impact your long-term professional and financial aspirations. But programs can be costly. Juno's Complete Guide to Student Loans for Business School helps future students work through some of the most critical questions about the student loan process.
If you need more information about the repayment process and what you need to know after graduation, that guide shares details on what to expect.
At Juno, we can help you get better MBA loans because we negotiate exclusive rates and discounts for our members. Joining is free and takes just a few minutes.
---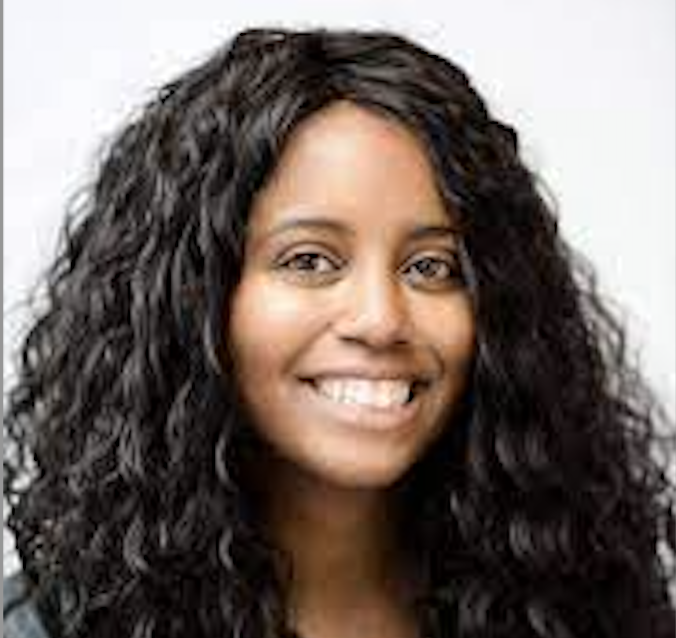 Written By
Michelle Jackson
Michelle Jackson began researching, writing, and collaborating in the personal finance space in 2012, focusing on debt repayment, relationships and money, credit, mortgages, and entrepreneurship, as she worked through her own financial journey. Her work has been shared by Experian, Fulton Financial, Chegg, AARP, and Vice Money.