Is Dental School Worth It? How to Think About Dental School Debt
Dental school is a huge investment, and it can have great pay off. This article will help you understand the costs associated with dental school and if it may be worth it.
Dentists earned a median pay of $164,010 in 2020, according to the Bureau of Labor Statistics. Working as a dentist can be lucrative, as well as rewarding as you help people to take better care of their health.
But before deciding to pursue a career in this field, you need to ask yourself a key question, though: Is being a dentist worth it? That's because the American Dental Education Association reports that more than 80% of graduates leave school with dental school debt -- and a substantial amount of it.
If you're thinking about going to dental school, there are five key questions you should consider.
1. How much will dental school cost?
According to the American Dental Association, the average first-year cost of dental school ranged from $41,711 for residents attending public dental programs to $75,161 for private dental schools. Students typically attend dental school for four years, and also must cover living expenses along with school fees during that time.
After factoring in all of the costs, including tuition for the undergraduate education required to gain dental school admission, it's common for dentists to spend more than $300,000 on their schooling. When you're deciding, is dentistry worth it, you need to make sure you're comfortable paying such a high price.
2. How long will it take to start working as a dentist?
Before gaining admission to dental school, you'll need to complete an undergraduate degree and fulfill certain course prerequisites. It typically takes four years to finish this program. Dental school then lasts an additional four years.
After leaving dental school, you may need to complete a residency if you want to specialize in certain fields such as dental anesthesiology or orthodontics or endodontics. Residencies generally last between two and six years depending on your chosen area of expertise.
During this eight to 15 year period of time when you're receiving academic training, you usually can't spend much time -- if any -- working in other positions. As a result, you will start your career later in your life than some of your peers who choose other professions.
Consider whether you want to invest this much time in your education and postpone the time to reach your full earning potential.
3. What are your job goals?
If you want to become a dentist, you must have a degree from dental school. This means that dental school should be worth it. If you don't attend dental school, you won't be able to pursue your chosen career field at all.
There are, however, other ways to work in the dental industry including becoming a dental hygienist. This can require less training and less time.
Research all of your different job options before you decide whether to go to dental school so you can make certain that you're making the best choice.
4. What will your job prospects be after graduation?
You'll likely need to earn a large salary to cover the costs of dental school and make your investment in your education worthwhile. So consider whether attending dental school will make that possible for you.
Attending a high-quality accredited dental school should prepare you to pass your licensing exams. But it's important to make sure a program is accredited and has a good reputation -- otherwise, it may not be worth paying for since it could be difficult to actually find work as a dentist after graduation.
If you're interested in a specialty position within the field, you should also research the residency placement history of any dental school you are considering in order to maximize your chances of being able to do your preferred work.



5. How will you pay for dental school?
Finally, when answering the question, is dental school worth it, you need to consider how you'll be funding the cost of your education.
For most people, that means taking out student loans. In fact, the average dental school debt among student borrowers in the class of 2019 totaled a whopping $292,169 according to the American Dental Education Association.
When you borrow money, you must pay it back over the course of your career. This can take decades and it can eat up a good chunk of your income during the time you're working on repayment. Before you decide to go to dental school, make sure you understand what the total costs will be, how much dental school debt you'll end up taking on, and what your monthly student loan payments might look like after graduation.
If you've decided that dental school is worth it for you, you'll also want to research your financing options carefully. You should apply for as many scholarships and grants as possible since this money doesn't have to be repaid. Direct Unsubsidized Loans from the Department of Education can also be a good funding choice since they come with reasonable fixed interest rates, low origination fees, and many borrower benefits.
Direct Subsidized Loans are limited, though, so you may need Grad PLUS Loans from the Department of Education or private dental school loans. PLUS Loans work a little differently than Direct Loans, with higher origination fees and interest rates plus a credit score component in determining eligibility. But they can still be a good choice for some borrowers.
Private student loans can also be used in conjunction with other aid sources. Many lenders offer them, and it's possible to find competitive terms. In fact, Juno can help you to get the most affordable loan rate on private student loans for dental school. Juno gets groups of students together and negotiates rates with lenders in order to help every group member qualify for a loan at the lowest possible cost.
Join Juno today to find out more about your options for affordable private student loans to help fund your degree.
---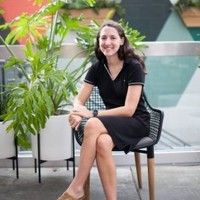 Written By
Christy Rakoczy Bieber
Christy Rakoczy Bieber is a full-time personal finance and legal writer. She is a graduate of UCLA School of Law and the University of Rochester. Christy was previously a college teacher with experience writing textbooks and serving as a subject matter expert.