Should Parents Pay for College?
Paying for college is a big commitment. If parents should pay can sometimes be a difficult subject. This article helps break down the logistics.
Should parents pay for college? This is a difficult question to answer, because a lot depends on each person's individual family and financial situation.
It's crucial for parents considering this question to think about the implications of their choice and how their decision to pay could affect their child's future.
If you're a parent trying to figure out should parents pay for college tuition, here are a few key things to think about.
Should parents pay for college? Answer these questions to help you decide
The answers to these six questions can help you to make the right choice about whether to fund your child's tuition or not.
Can you afford to pay for college for your kids?
First and foremost, when answering the question, should parents pay for college tuition, it's crucial to consider whether doing so would be affordable.
According to The College Board, the average annual tuition for a four-year public school was $10,560 for in-state students and $27,020 for out-of-state students. Prices are even higher for private nonprofit four year schools, where average tuition came in at $37,650 for the 2020 to 2021 academic year.
For many parents, coming up with tens of thousands of dollars per year over four years can be difficult. Loans are a common option for lots of families.
Will your financial goals be affected?
Chances are good that most people don't have an unlimited amount of cash available. Any funds that parents put towards their children's college can't be used for other things -- such as saving for retirement.
While paying for their children's education may be a primary financial goal for most parents, it's crucial not to focus exclusively on this goal at the expense of others After all, seniors with too little retirement savings have few good options while there are plenty of other ways for kids to pay for school besides getting the money from their parents.



What is the opportunity cost?
Parents who pay for college tuition can't invest the money they use to do it. Since student loans have relatively low interest rates, it may be a smarter move for young people to borrow for school and parents to invest their cash in assets that provide a higher return-on-investment.
How will your choice affect your future ability to borrow?
As mentioned above, many parents must borrow to fund their child's education costs because they can't afford to pay tuition outright.
Any loans parents take out will show up on their credit report. And many lenders consider debt-to-income ratios when deciding whether to approve a loan. Once parents take out student loans to pay for college, this could make it more difficult to get approved for other loans in the future until debt is paid down -- including loans to send other kids to school.
How will your child's performance be affected?
For some kids, having some money at stake is important for them to really be motivated to perform as well as possible in school. When parents cover tuition costs, this can affect their efforts because they aren't putting their own money on the line to earn their degree.



What are you putting at risk?
Finally, parents need to consider what they are risking when they answer the question, should parents pay college tuition.
If parents have to borrow for school, they are taking a risk regardless of whether they take out student loans, or take out a 401(k) loan or home equity loan. They take the chance of not being able to afford the payments later; jeopardizing their retirement; or potentially even losing their home.
Parents have to weigh the risk they are taking on against the benefits of helping their children to earn a degree and launch their own careers.
How much should parents pay for college?
For many people struggling to decide, should parents pay for college, the good news is that this decision doesn't have to be all-or-nothing.
Parents could pay a portion of their children's college costs based on how much they can comfortably afford and could help children seek other sources for the rest of the money.



How to pay for college for your kids?
If you are considering paying for college for your kids, you need to research your options for how to do so in the best way possible.
You can invest in a 529 account throughout your child's life, which comes with tax advantages that make it easier to save so you don't have to borrow for tuition. You could also look into borrowing options including:
Parent PLUS Loans:

These are available to parents who have dependent undergraduate children. They come with some benefits exclusive to federal student loans, including loan forgiveness options and income-driven payment plans. There's an origination fee, though, and the interest rate is higher than with some other federal loans. You also generally cannot qualify for PLUS Loans if you have an adverse credit history. Our

Parent PLUS Loan guide

explains in more detail what these loans can do for you.

Private student loans:

Parents can shop around with different private lenders and often find loans at affordable rates with no origination fees. Private loans don't offer as many borrower protections as federal loans, although the interest rates can be competitive and sometimes below what federal loans charge. This

Parent PLUS Loan calculator

can help parents see how the cost of PLUS Loans compares with private loans. You'll also need to qualify for private loans based on credit score and income.
Juno can help parents to find affordable private student loans to pay for college for their kids. We negotiate for loan rates on behalf of groups of borrowers to help them get the lowest possible interest rates for their situation.
Join Juno today to find out more about your options for affordable private student loans to help fund your degree.
---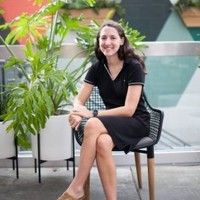 Written By
Christy Rakoczy Bieber
Christy Rakoczy Bieber is a full-time personal finance and legal writer. She is a graduate of UCLA School of Law and the University of Rochester. Christy was previously a college teacher with experience writing textbooks and serving as a subject matter expert.