Are Student Loans Worth It?
If you need to borrow money to pay for school, you may be wondering, "Are student loans worth it?" Before taking out debt, think about cost and potential earnings.
"Student loans keep me from being able to afford a home."
"I've been making payments for years, but my student loan balance hasn't budged."
"I wish I had never taken out student loans."
Sound familiar? People have a lot of strong opinions about student loan debt, often because they're struggling to afford their payments and may have some regrets about their education choices.
However, student loans are often a necessity if you want to go to college. In fact, 62% of graduates in 2019 left school with student loan debt. If used carefully, they can be valuable tools that can help you achieve a degree and reach your goals.



Are Student Loans Worth It? 5 Factors to Consider
When deciding whether or not student loans are worth the effort and expense, it's important to know that there is no one right answer that applies to everyone. The return on investment for student loans is dependent on a wide range of factors:
1. School Cost
College costs vary widely based on school type, location, and reputation. While the average tuition at a public in-state university was $10,560 for the 2020-2021 academic year, tuition at private universities averaged $37,650.
However, the listed price isn't your total cost. You also have to pay for room and board, textbooks, transportation, and other expenses. Those costs can increase the price by $20,000 or more, causing you to have to have to pay even more to go to college.
A well-known school with an excellent reputation can certainly be appealing, but make sure you consider it's price tag and financial aid options. If the school is expensive and doesn't offer many scholarships or grants, you'll need to borrow more money in student loans to cover the cost. It may make more sense to choose a less expensive school so you don't graduate with as much debt.



2. Employability
When you're thinking about whether or not attending college and taking out student loans is worth it, consider your employability.
College graduates are more likely to be employed than people with only some college education, and significantly higher than those with just high school diplomas. According to the National Center for Education Statistics, the employment rate for college graduates between the ages of 25 and 34 was 87% in 2019. By contrast, the employment rate for high school graduates was just 74%.
3. Expected Salary
If you need to borrow money to pay for your education, it's wise to think about what you will make after you graduate. In general, it's a good idea to borrow no more than you expect to earn in one year of full-time employment.
If you intend to work in lucrative fields — such as engineering, technology, or law, taking on a larger amount of student loans may be manageable. By contrast, individuals who plan on working in jobs with generally lower pay — for example, teaching or social work — will have more difficulty repaying their loans, and a high loan balance can be devastating.
To find out how much you can potentially make once you graduate, you can use tools like CareerOneStop or PayScale.
4. Degree Completion Time
When people talk about going to college, they often refer to it as a four-year experience. Unfortunately, that's not always realistic. In fact, only 41% of college students graduate within four years. Many take six years or more to earn their degrees.
Every additional year you're in school adds to your costs and makes you borrow more money. If you've exhausted all of your federal student loan options since you need more time in school, you may need to utilize private student loans, which can have higher interest rates.



5. College Value
When evaluating potential universities and student loan options, consider the college's overall value. Look at what the net college price is and what graduates typically earn two years after graduation. That will give you an idea of how successful graduates of that particular school are, and how well you will be able to afford your loan payments.
You can use Juno's College Value Rankings to see which schools offer the most value. The rankings break down your opportunity costs, average earnings, and how long it will take you after graduation to break even.
Should You Take Out Student Loans?
So, are student loans worth it? It depends on you. For some students, a college degree can be invaluable and set you on the path to financial security. In certain circumstances, student loans can function as useful tools that help you achieve your goals. However, borrow money with caution; student loans can be expensive, and you could be in repayment for decades, especially if you borrow a lot of money but work in a lower paying field.
To reduce your education costs, make sure you apply for as many grants and scholarships as you can. Grants and scholarships don't have to be repaid, so they can lower your expenses so you don't have to apply for as many student loans.
If you decide that a private student loan is the right option for you, Juno can help you get the best rates.
Juno can help you to find a student loan or refinance a loan at the most competitive possible rate. We get groups of buyers together and negotiate on their behalf with lenders to save them money on private student loans and private student loan refinance loans.
Join Juno today to find out more about your options for affordable private student loans to help fund your degree.
---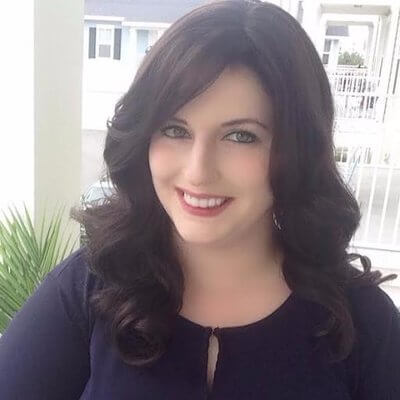 Written By
Kat Tretina
Kat Tretina is a freelance writer based in Orlando, FL. She specializes in helping people finance their education and manage debt. Her work has been featured in Forbes, The Huffington Post, MarketWatch, and many other publications.