Average Dentist Salary: How Much Do Dentists Make?
The average dentist salary depends on factors such as location and focus area. Read on to learn more and get tips for saving money on grad school student loans.
Dentists may not be the most beloved medical professionals — just ask anyone who recently had a root canal performed — but there is no shortage of people lining up to join the profession. That's because dentistry is a notoriously lucrative industry.
How lucrative depends on a number of factors, from your area of focus to the location you practice in. We'll break down the specifics and offer some tips on how to save money on your grad school student loans.



What Is the Average Dentist Salary?
Dentistry is a highly paid profession, but how much dentists earn depends on their area of focus. There are different types of dentists, and some earn substantially more than others. According to 2020 data from the Bureau of Labor Statistics, here's how the specialties compare:
| | |
| --- | --- |
| Type of dentist | Median annual wage |
| Prosthodontists | $208,000 or more |
| Oral and maxillofacial surgeons | $208,000 or more |
| Orthodontists | $208,000 or more |
| Dentists (all other specialties) | $183,300 |
| General dentists | $158,940 |
When it comes to the biggest salaries, location also matters. The states with the highest average annual incomes for general dentists are:
Rhode Island: $258,920

Vermont: $254,190

Alaska: $242,850

Maine: $236,060

New Hampshire: $222,430
Dentists can work in a variety of employment settings, which also can impact their annual income. Here's how the type of industry can affect their earnings:
| | |
| --- | --- |
| Type of industry | Median annual wage |
| Government | $178,680 |
| Dentist offices | $165,830 |
| Outpatient care centers | $155,040 |
| Physician offices | $153,200 |



Student Loans for Dentists
If you're a prospective or current dental student, you're probably prepared to graduate with a lot of student loans. In 2019, the average student loan balance for dental school graduates was $292,169. The average balance was $321,184 for private school graduates and $261,305 for public school graduates. According to a survey from EducationData.org, about 82% of respondents took out student loans to pay for dental school.
Dentists can mitigate these costs by comparing and researching lenders before signing up. Choosing a lender with a low interest rate could save you thousands or even tens of thousands of dollars in interest over the life of the loan.
Juno offers low rates for graduate school loans, often lower than what you would receive with the federal student loan program. As of 2021, the interest rate is 5.28% for Direct Unsubsidized Loans and 6.28% for Graduate PLUS Loans.
With Juno, the lowest possible interest rate is 2.99% APR for a fixed-rate loan and 0.99% APR for a variable-rate loan. Here's how that difference might play out.
Let's say you have to decide between a federal student loan with a 6.28% interest rate or a Juno loan with a 3% interest rate. If you choose the Juno loan and borrow $100,000 with a 10-year term, you would end up paying $19,045 less in interest over the life of the loan.
With Juno, borrowers can choose from a fixed-rate loan or a variable-rate loan. Monthly payments on a fixed-rate loan will be the same throughout the entire term, while payments on a variable-rate loan may change from month to month as the interest rate fluctuates.
The interest rate on a variable-rate loan will increase when the overall market rate increases and will decrease when the overall market rate decreases.
Borrowers often pick a variable-rate loan because it has a lower starting interest rate than a fixed-rate loan. If you plan to pay off your loan within a few years, then you may save more money on interest with a variable-rate loan.
However, this strategy carries the risk that interest rates may increase, and you could find yourself paying more. Plus, a monthly payment increase could affect your budget. You can always refinance a variable-rate loan to a fixed-rate loan if you find yourself regretting the decision.
Both fixed-rate and variable-rate loans offer five, seven, 10, 12 and 15-year terms. In general, shorter terms have lower interest rates than longer terms. For example, the interest rate for a five-year fixed-rate loan ranges from 2.99% APR to 5.74% APR, while the interest rate for a 10-year fixed-rate term ranges from 3.74% APR to 5.79% APR.
The exact interest rate you receive will depend on your credit score, if you have a co-signer, how much you're borrowing, external market conditions and more.
Juno's graduate school student loan partner is Earnest, which does not charge any origination fees, prepayment penalties or late fees. If you take out federal student loans, you'll be charged a 1.057% origination fee for Direct Subsidized Loans or Direct Unsubsidized Loans and a 4.228% origination fee for Direct PLUS Loans.
Juno also guarantees the lowest interest rates on the market among all private lenders. If you happen to find a better deal, you can fill out this form. If Juno can verify the offer, you'll receive a better interest rate from Juno.
All rates accurate as of Oct. 18, 2021.
---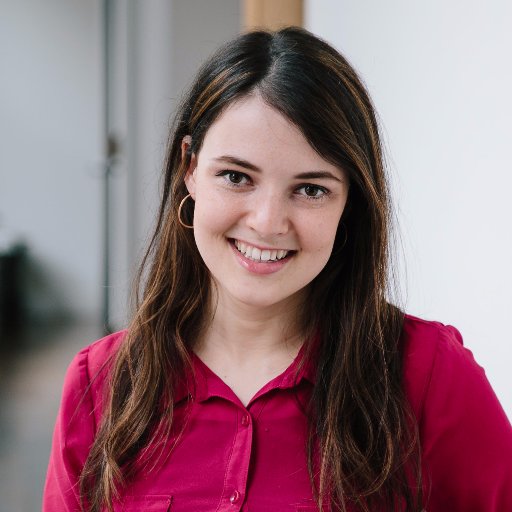 Written By
Zina Kumok
Zina Kumok is a freelance writer specializing in personal finance. A former reporter, she has covered murder trials, the Final Four and everything in between. She has been featured in Lifehacker, DailyWorth and Time. Read about how she paid off $28,000 worth of student loans in three years at Conscious Coins.