Best 3 Credit Unions for Student Loan Refinancing
Working with a credit union can be a great option for some people. This article reviews the best three credit unions to refinance student loans with.
If you want to refinance student loans, credit union refinance loans may be an option.
Credit unions are a specific type of financial institution that's different from other banks or online lenders. Credit unions are member-owned cooperatives. They are also non-profits. And since they don't exist to make money but rather to provide service to their members, they often offer better customer service and lower interest rates than other lending institutions.
However, before you choose credit union student loans, you need to research loan rates and terms carefully. That's because, like other lenders, the terms of student loan refinance loans can vary substantially from one credit union to another.
When you're looking into credit union loan consolidation or refinancing, here are three top lenders to consider.
1. PenFed
PenFed offers fixed-rate refinance loans with rates starting as low as 2.89% as of September, 2021.
There are no fees or prepayment penalties, and the entire loan application can be completed online. PenFed also accepts cosigners, so you may have the option to apply for a loan with a well-qualified cosigner in order to reduce your interest rate.
2. Navy Federal Credit Union
Navy Federal Credit Union offers fixed-rate student loan refinance loans with rates as low as 2.99% with autopay as of September, 2021. Variable rate refinance loans are also available with rates as low as 1.61%.
You can choose a 5-year, 10-year, or 15-year repayment loan with Navy Federal, and if you have a cosigner, cosigner release is available after 12 consecutive on-time payments. This means you get the benefits of the lower rate a cosigner could provide, but your cosigner isn't committing to share legal responsibility for repayment for the entire life of the loan.
3. First Tech Federal Credit Union
First Tech offers fixed-rate student loan refinance loans with rates starting at 2.55% as of September, 2021.
You have a choice of a 5-year, 7-year, 10-year, or 15-year refinance loan and will be able to defer payments on your refinanced student loan debt for 90 days. You can check your personalized rate online within 30-seconds or less to determine if First Tech's credit union student loans are affordable for you.
Are credit union student loans right for you?
When you want to refinance student loans, credit union refinance loan options may be a good choice -- but it depends on your own financial situation.
Student loan borrowers have a choice of many different lenders, including traditional banks, online lenders, and credit unions. Loan rates, repayment terms, qualification requirements, and other loan terms can vary substantially from one lender to another. For some people, a credit union will have the cheapest rate or the best terms, but for other borrowers, a different lender might offer a better deal.
The only way to know if credit union student loan consolidation or refinancing makes sense is to comparison shop and get quotes from several lenders. By looking at what credit unions and other lenders offer and comparing interest rates, fees, cosigner requirements, and payoff times, you can choose the best loan for your situation.
Shopping around for loans can take a lot of time. Juno can make the process easier and help you qualify for the most affordable student loan refinance rates. Juno gets together groups of borrowers and uses the power of collective bargaining to help them get a better rate. Partner lenders compete for business, so each borrower can qualify for the lowest rate possible.
Considerations before refinancing
Before you explore credit union student loans or consider refinancing your loans with any lender, you need to know what type of loans you have.
There are usually no downsides to refinancing private student loans. These loans are made by private lenders, and you work with another private lender to refinance to a new loan. However, if you refinance federal student loan debt, you would need to get your refinance loan from a private lender. That means you'd be converting federal student loans to private loans.
Federal loans have borrower benefits that private loans don't, including more flexible deferment and forbearance options, income-driven payments, the option to change repayment schedules as needed, and loan forgiveness options. You generally do not want to give up these borrower benefits by refinancing.
If you have private student loans, though, there's no harm in shopping around to check out loan rates. If you can reduce your interest costs and get a loan with similar terms, you can move forward with refinancing. Whether you get credit union student loans or loans from another lender, you won't give up any benefits but will make repayment easier and cheaper over time.
If you're ready to explore your refinancing options, join Juno today to see how low your rate could be.
---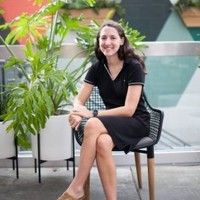 Written By
Christy Rakoczy Bieber
Christy Rakoczy Bieber is a full-time personal finance and legal writer. She is a graduate of UCLA School of Law and the University of Rochester. Christy was previously a college teacher with experience writing textbooks and serving as a subject matter expert.