Best Jobs for College Students
The best jobs for college students will allow you to earn money but won't interfere with your education. Read on to learn about some good options.
The best jobs for college students will allow young people to earn money to help fund their education without interfering with their ability to earn a degree. College students often face a busy academic schedule and need time to study and learn. As a result, good jobs for college students will offer the flexibility necessary to attend classes. Since getting a degree is expensive, the best jobs also will pay well.
Students also may want a job they can put on their resume to help them land a full-time position after graduation. As a result, the best jobs for college students may be related to their academic major.
So, how can you find good jobs for college students, and what type of work should you be looking for? Here are some good options.
Best jobs for college students with flexible schedules
The best part-time jobs for college students are those that allow young people to make their own hours. They could include remote jobs as well as those where you're in control of your own work schedule and how much work you take on. Some good examples include:
Babysitter:

Babysitting services are often needed on evenings and weekends when class isn't in session. You can choose how many jobs to accept and may be able to find work near campus.

Freelance writer:

If you're majoring in English or you have a gift for words, you may be able to find work writing for online or print publications. Once you build a portfolio, it will be easier to find additional jobs.

English teacher:

There are online websites you can sign up for that allow you to teach English to young people or adults eager to learn. Many websites provide the lesson plans for you, meaning you just need to show up and present the information in an engaging way.

Driver for a ride-hailing service:

You could sign up to deliver food or transport people, provided you have a vehicle available to you. This type of job enables you to decide exactly how much you want to work.

Virtual assistant:

Busy professionals often look for virtual assistants to take care of tasks such as booking travel or scheduling meetings. There are websites where you can sign up to offer your services as a virtual assistant for an hourly rate.



Best part-time jobs for college students on campus
There are also opportunities to find work on campus, including:
Tutor:

If you are academically gifted, you may be able to get paid to tutor your peers.

Dining services:

Most college campuses have cafeterias. You could sign up to cook or serve and would be able to work without ever having to leave school.

Department assistant:

There may be openings in individual academic departments to answer phones or complete administrative tasks, in addition to other responsibilities.

Resident assistant (RA):

RAs can get free room and board as well as a small stipend for providing services to residents. While being an RA can require a substantial time commitment, the payoff can be generous.

Fitness instructor:

If you have the skills to teach swimming, aerobics or other fitness classes and your college has a gym, this could be a good option to earn some extra money while staying in shape.
How to find good jobs for college students
If you want to find good jobs for college students, you should start with completing your Free Application for Federal Student Aid (FAFSA). It could open up the door to work-study programs that make you eligible for jobs on campus.
You also can check with your financial aid office to see where to find job listings on campus. Look for bulletin boards at your college as well or consider advertising services such as tutoring or babysitting to your peers or professors. You also can check with the department where you are earning your degree to see what opportunities are available.
If you're interested in writing or graphic design, freelance jobs are also posted online. And most ride-hailing services make it easy to sign up by downloading their app.



What to do when jobs for college students aren't enough to fund your degree
While there are many good jobs for college students, most young people can't earn enough through part-time work to fully fund their degree.
If you need additional money to pay for tuition, fees and living expenses, options to find it include scholarships and grants, federal student loans, and private loans.
Ideally, you'll want to get as many scholarships and grants as possible because you don't have to pay them back. Federal student loans also can be very affordable, as they have low fixed interest rates. Loan forgiveness options are available in some cases, and students can choose from several flexible repayment plans, including income-driven repayment plans that cap payments at a percentage of income.
Private student loans can fill the gap and can come with competitive rates. But it's important for students to shop around and make sure they find the most affordable private loans with the best terms. Juno can help. We get groups of borrowers together, and our partner lenders compete for their business, enabling each individual borrower to get the best rate possible.
To find out more about how Juno can help you to fund your undergraduate degree, join Juno today.
---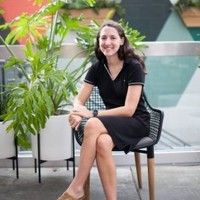 Written By
Christy Rakoczy Bieber
Christy Rakoczy Bieber is a full-time personal finance and legal writer. She is a graduate of UCLA School of Law and the University of Rochester. Christy was previously a college teacher with experience writing textbooks and serving as a subject matter expert.