Best Pharmacy School Loans for You
Pharmacy school isn't cheap. Read on to learn about the best pharmacy school loans and how to pick the right one for you.
Pharmacy school isn't cheap, but the income potential of a career in pharmacy more than makes up for it. Still, it's a good idea to save as much money funding your education as possible.
Choosing the right pharmacy school loan is the best way to do that. We'll walk you through how to pick the best student loan for pharmacy school so you can save money on interest and find a repayment term that works for you.



How Much Does Pharmacy School Cost?
According to the American Association of Colleges of Pharmacy, pharmacy school lasts four years and costs $179,514 on average, with an average cost of $147,938 for public schools and $213,090 for private schools. Many students also may have student loans from their undergraduate degrees, which can add to their debt totals.
The high cost of pharmacy school means that students should be extra careful about choosing how to finance their degree. Picking a lender with the lowest interest rate could save you tens of thousands in total interest.
Options for Students
Students attending pharmacy school can choose from federal student loans, private student loans or a mix of both. Here's how the options stack up against one another:
Health Professions Student Loans
There are several kinds of federal loans available for pharmacy students. Health Professions Student Loans (HPSLs) are subsidized loans available for students studying medicine, pharmacy, dentistry and veterinary medicine.
Only students with demonstrated financial need will qualify for HPSLs. To apply for any federal student loan, you'll have to complete the Free Application for Federal Student Aid. HPSLs may require a separate form; ask your college's financial aid department how to apply.
The interest rate for HPSLs is 5%, and there is a 10-year term. Students have access to a 12-month grace period, during which time payments are not due. Other federal loans offer only a six-month grace period. Interest does not accrue while the student is in school and during the grace period.



Direct Unsubsidized Loans
Students who are not eligible for a HPSLs can take out a Direct Unsubsidized Loan. Unlike HPSLs, Direct Unsubsidized Loans will accrue interest during enrollment and during the six-month grace period after graduation.
The current interest rate is 5.28% for graduate students. The maximum amount a graduate student can borrow is $20,500 a year and $138,500 in total.
Direct PLUS Loans
Borrowers who have maxed out their Direct Unsubsidized Loans can apply for a Direct PLUS Loan. The interest rate is 6.28% for the 2021-2022 academic year.
The maximum amount a graduate student can borrow is the annual cost of attendance minus any other financial aid, including Direct Unsubsidized Loans. Because Direct PLUS Loans, also known as Graduate PLUS Loans, have a higher interest rate than other federal student loans, you should max out your Direct Unsubsidized Loans before taking out Direct PLUS Loans.



Private Student Loans
Even though federal loans offer benefits such as income-driven repayment and long forbearance periods, students may be able to find a lower interest rate with a private lender such as Juno.
Juno partners with Earnest to offer graduate school student loans for pharmacy students. Students can choose from a fixed-rate loan or variable-rate loan, both of which have five-, seven-, 10-, 12- and 15-year terms.
Juno offers a special interest rate guarantee offer. If a lender claims to offer lower rates than Juno, submit the information in this form. If the competing offer is verified, you can request a rate adjustment from Juno.
Interest rates for Juno are some of the lowest on the market. The rate for a fixed-rate loan ranges from 2.99% APR to 6.14% APR, and the rate for a variable-rate loan ranges from 0.99% APR to 5.77% APR.
Here's how much you could save by choosing a Juno graduate student loan instead of a federal student loan. Let's say you need to borrow $150,000 for pharmacy school. If you choose a Juno student loan with a 4% interest rate and a 10-year term, you'll save more than $20,000 in interest compared with a federal student loan with a 6.28% interest rate and a 10-year term.
Borrowers can apply for a Juno graduate student loan with or without a co-signer, but they will likely receive a lower interest rate with a co-signer. A co-signer is a separate individual, usually a parent, close friend or relative, who agrees to take over payments if you default on the loan.
Borrowers can pick a variable-rate loan or a fixed-rate loan. Payments on a variable rate loan may change every month as the base interest rate changes. If market interest rates decrease, then the interest rate on your loan will decrease.
But if market rates increase, then your rate will also increase. If you want to pay off your loans ahead of schedule, choosing a variable-rate loan may save you money because the initial interest rate is lower than a fixed rate. But if you want a consistent monthly payment, then a fixed-rate loan is best.
All rates accurate as of Oct. 19, 2021.
---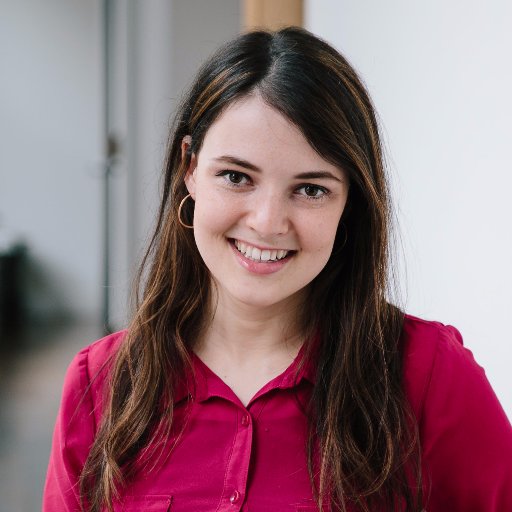 Written By
Zina Kumok
Zina Kumok is a freelance writer specializing in personal finance. A former reporter, she has covered murder trials, the Final Four and everything in between. She has been featured in Lifehacker, DailyWorth and Time. Read about how she paid off $28,000 worth of student loans in three years at Conscious Coins.