Best Student Loan Refinance Alternative to TD Bank
If you're thinking about refi, you should always compare your lending options. This article provides alternatives to TD Bank.
Sometimes, it's just easier to go with a trusted name. If you've had success with TD Bank's financial services in the past, you may have looked into using them for student loan refinancing.
If so, the results were likely disappointing. TD Bank does not currently offer any form of student loan refinancing - so where should interested borrowers look instead?
Juno offers competitive refinancing options through several reputable lenders. We'll explain the benefits of refinancing with each and why going through Juno is better than contacting the lender directly.
How to Refinance a Student Loan
The process of refinancing a student loan is similar to taking out any other kind of consumer loan. First, you should compare interest rates and terms with several lenders to find the best deal. If you refinance through Juno, each of the three partner lenders will only run a soft inquiry when you check your interest rates. This means your credit score won't take a hit.
Once you've compared interest rates, find the best term that fits your budget. Some borrowers may choose a shorter term to knock out their loan faster, while others prefer a longer-term to allow for more room in their monthly budget.
Remember, you don't have to refinance all your student loans at the same time. If you have a mix of federal and private loans, you can choose to only refinance the private loans and keep the federal loans as they are. This will help you keep the benefits associated with federal loans, like income-based repayment plans and long deferment periods, while still reducing your interest rate on the private loans.
To apply, you'll have to provide your full legal name, address, Social Security Number, employer, income, citizenship status, where you attended college, total loan balance, and more. It may take several days or weeks to complete the process, depending on what documentation the lender needs.
When to Refinance a Student Loan
The best time to refinance a student loan is when your interest rates are much higher than the current market rates. For example, current interest rates from Juno's partners start at 2.25% for fixed-rate loans. If your rates are above that, you may want to consider refinancing.
Here's how much you could save. Let's say you owe $40,000 with an 8% interest rate on a 10-year loan. If you refinance to a 3% interest rate and a 10-year loan, you'll pay $11,888 less in interest over the life of the loan. Your new monthly payment would also be $99 less.
If you want more flexibility, you can also refinance to a longer-term to reduce your monthly payments. For example, if you refinanced to a 5% interest rate and a 15-year term, your monthly payment would be $169 less than your payment before refinancing.
Refinancing multiple student loans into one could simplify your debts, making your payments easier to manage. If you're the type of person who's always on the verge of forgetting a payment, refinancing and consolidating your student loans could make a huge difference.


Alternatives to TD Bank Refinancing
TD Bank does not offer student loan refinancing, so interested borrowers should look elsewhere. Juno currently has three partners that provide student loan refinancing.
Here's how they differ:
Earnest
Earnest offers the lowest starting interest rates, with 2.25% APR for fixed-rate loans and 1.63% APR for variable-rate loans. Juno customers who choose Earnest will receive an interest rate that is .25% lower than what they would receive by going through Earnest directly. This is one of the main benefits of using Juno to refinance.
Earnest does not allow cosigners, so if you need a cosigner to be approved, you should use one of the lenders listed below.
Splash
When you apply for student loan refinancing through Splash, you'll receive quotes from multiple lenders. Splash is a lending marketplace, so borrowers can get several offers just with one application.
Unlike Earnest, Splash does allow borrowers to refinance with a cosigner. If you need a cosigner or want to add one to qualify for a better interest rate, Splash may be your best option.
Fixed interest rates start at 2.49% APR, and variable interest rates start at 1.88% APR. If you refinance between $50,000 and $150,000 with Splash, Juno will give you a $500 bonus. If you refinance more than $150,000, you'll get a $1,000 bonus.
Laurel Road
Laurel Road offers student loan refinancing for borrowers in a professional health field, including nurses, doctors, physician assistants, optometrists, and dentists. Borrowers can refinance with a cosigner as well.
If you refinance with Laurel Road through Juno, you'll receive an interest rate discount of .25%, which you won't get if you refinance with Laurel Road directly. Fixed interest rates start at 2.75% APR, and variable interest rates start at 1.74% APR.
If you have medical school student loans, your monthly payment will be $100 while you're in residency or fellowship. This is one of the main benefits that other lenders don't provide.
Juno can help you find the most affordable possible rates on refinancing student loans. Juno negotiates on behalf of borrowers with partner lenders to help each student qualify for the best refinance rates they can given their financial situation.
Join Juno today to find out more about how you pay off your student debt faster.
---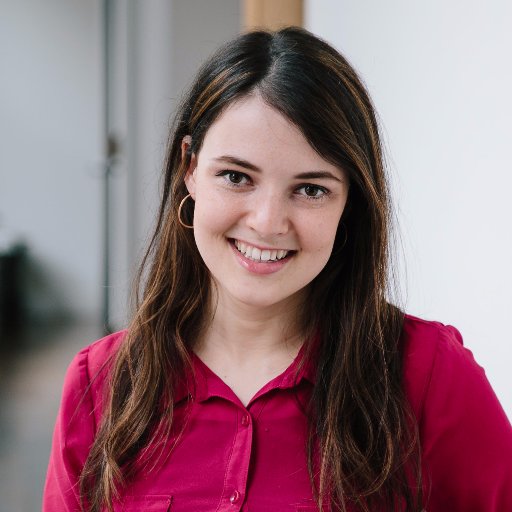 Written By
Zina Kumok
Zina Kumok is a freelance writer specializing in personal finance. A former reporter, she has covered murder trials, the Final Four and everything in between. She has been featured in Lifehacker, DailyWorth and Time. Read about how she paid off $28,000 worth of student loans in three years at Conscious Coins.