Can You Refinance a Student Loan to a 30-Year Term?
If you have a long student loan term, refi might be a good option. This article dives into how you might be able to refi.
Are you interested in refinancing your existing student loans and looking for a 30-year student loan refinance loan option?
Unfortunately, the bad news is that there is no student loan 30-year repayment term for refinance loans -- although there is a 30-year student loan consolidation option for some federal loans. But the good news is, there are many lenders offering lengthy repayment timelines that can still make your payments much more affordable even if you don't get three full decades to pay off your debt.
What you should know about a 30-year student loan refinance loan
When you refinance your student loans, you take out a new loan to pay them off. And you can choose the repayment timeline for your new debt.
However, for those looking to refinance student loans, 30 years is a very long time to be paying back debt. Lenders don't offer loans with such a long repayment timeline because of the risk associated with such a lengthy borrowing period. And even if lenders did offer a student loan 30-year repayment term, you may not actually want to take advantage of it.
See, when you make your repayment timeline longer, you reduce the monthly payment. That can be an attractive proposition, especially if you are struggling to pay your debt. The problem is, by taking longer to pay your loans, you pay interest for a much longer period of time. And that means you end up paying much more interest over time.
The bottom line is, your loans would be much costlier if you choose a 30-year student loan refinance loan. And you would spend decades paying down your debt instead of doing other things with your money.
Options for a 30-year Student Loan Consolidation Loan
While you cannot find a private student loan refinance loan that has a 30-year repayment time, you may be able to explore a 30-year student loan consolidation loan if you have federal student debt.
See, the Department of Education offers a direct consolidation loan, which allows you to extend your repayment timeline for as long as 30-years for eligible federal years. A consolidation loan does not change your interest rate, and your new rate will be based on a weighted average of the loans that you consolidate.
Private student loans cannot be included in a Direct Consolidation Loan. And, before you decide to choose such a long payoff time, remember to consider the downside. The lower monthly payments that come with a 30-year repayment period come at the price of much higher total loan costs over time.



Alternatives to student loan 30-year repayment options
Although there are no options for a 30-year student loan refinance loan, there are plenty of lenders that offer lengthy payoff periods.
For example, the Department of Education also offers income-driven plans that enable you to make payments based on your income for between 20 and 25 years (depending on the specifics of your plan). These income-driven plan options cap payments as a percentage of your income, so they are very affordable. And at the end of your repayment period, any outstanding loan balance is forgiven.
There are also private student loan refinance loans that provide you with the opportunity to pay your loans off over many years, thus reducing the amount you must pay each month towards your debt. For example:
Splash

, a Juno partner lender, offers loan repayment terms that last between five and 25 years.

Earnest

, another Juno partner lender, offers loan repayment timelines up to 20 years, and while their most common payoff times are 5, 10, 12, 15, and 20 years, you can also select payoff timelines in between.
If you are looking for a student loan 30-year repayment, you may just find that a loan with a 20 or 25 year payoff time provides you the financial flexibility you need in your budget -- even without that extra five to 10 years a 30-year loan would offer.
If you are interested in refinancing, Juno can help you to find a loan that you can afford, that comes at a competitive rate, and that has a repayment timeline you're comfortable with. Juno takes a unique approach to student loan refinancing by getting groups of borrowers together and making lenders compete for their business.
With Juno harnessing the power of collective bargaining, each individual borrower can qualify for the most competitive rates possible for their situation.
See how Juno can help you save on student loan refinancing -- even without a 30-year student loan refinance loan.
---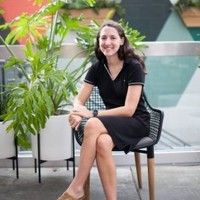 Written By
Christy Rakoczy Bieber
Christy Rakoczy Bieber is a full-time personal finance and legal writer. She is a graduate of UCLA School of Law and the University of Rochester. Christy was previously a college teacher with experience writing textbooks and serving as a subject matter expert.