Consolidating Student Loans With Your Spouse
Combining finances with someone is a heavy decision. This article breaks down how this may impact your student loan debt.
Merging finances with your spouse has a number of benefits. When you can address money issues and work towards goals as a unit, your financial situation just feels less complicated.
That's the idea behind consolidating your student loans with a spouse's loans. But does it really make things simpler, and is it even a viable option? We'll break it down below.



What Does Consolidation Mean?
If you have student loans, you may have several loan servicers that you make payments to. Juggling multiple servicers can be difficult to manage, and it's easy to miss a payment. Late payments can hurt your credit score and cost you extra in late fees.
That's why many borrowers choose to consolidate their loans. Consolidation refers to grouping multiple loans together into one loan, usually with a new servicer. Borrowers consolidate loans so there's only one payment to track instead of many.
Consolidating is similar to refinancing in that you usually end up with a new loan provider. However, the main goal in consolidating is to merge all your applicable loans into one new loan. In some cases, this can result in a higher interest rate or more interest paid over the life of the loan if you choose a longer loan term.
Can I Consolidate My Student Loans With My Spouse?
The federal government previously offered a spousal consolidation program, but it was disbanded in 2006. There is currently no way for married couples to combine their federal loans and still retain federal loan status. Also, there are very few private lenders that allow couples to consolidate student loans together.
Your only other option is to refinance a student loan and add your spouse as a cosigner. The loan will appear on both your credit reports. While the original borrower will remain the same, the spouse will also be legally liable for the loan.
When you refinance your loans with Juno, you can choose from a list of lenders that allow cosigners - and that cosigner can be your spouse. Currently, both Splash and Laurel Road allow borrowers to refinance with a cosigner, but Earnest does not. If you have a low credit score, new credit history or unstable job, refinancing with a cosigner can help you qualify for refinancing.



How to Refinance Student Loans with a Spouse
If you're considering combining student loans with a spouse, your best option is to refinance them and use your spouse as the cosigner.
Here's how it works. You'll find a lender who accepts cosigners and fill out a loan application. When the form asks if you have a cosigner, you'll answer yes and input your spouse's information, like their legal name, birthdate, Social Security Number and income. Once the refinance is complete, your spouse should see the loan appear on their credit report.
Pros of Refinancing Student Loans with a Spouse
You'll save on interest
Lenders like borrowers with a stable income and good credit score, and adding a cosigner only makes you a more appealing applicant. If you refinance with a cosigner, the lender may offer a lower interest rate than you would have received if you were refinancing by yourself.
You'll simplify monthly payments
When you refinance multiple student loans into one, you'll decrease the number of loans you have - and the number of payments you have to make each month. Fewer payments are easier to track, making you less likely to forget about one.
Cons of Refinancing Student Loans with a Spouse
You'll lose federal benefits
If you refinance federal student loans, you'll lose out on all the associated benefits like income-driven repayment, longer deferment and forbearance periods and loan forgiveness options. Before refinancing your loans with a spouse, consider how stable your job is and if you're eligible for any loan forgiveness programs. It may be better to keep your loans as they are.
You will remain on the loan even if you get divorced
When you cosign on a loan, you become legally attached to the loan until the original borrower refinances or requests to remove you. If you get divorced, your name will not be removed from the loan.
In some cases, a lender will release a cosigner without requiring a complete refinance, but your former spouse has to be willing to ask for a cosigner release. If they have poor credit or a low income, they may not qualify to be on the loan by themselves.
Loans will follow you after spouse's death
If your partner dies with federal student loans, the lender will not come after you for the remaining balance. However, if you refinance the loans as the cosigner, then you'll be responsible for them if your spouse passes away.
While this is a worst-case scenario, it's worth considering before you refinance. If you do decide to refinance with your spouse, you can always purchase enough life insurance to pay off the remaining loan balance.



It can hurt your ability to qualify for a loan
When you become a cosigner, the loan will show up on your credit report as if you are the original borrower. This can impact your ability to qualify for a loan.
For example, let's say you need to buy a new car. If you've cosigned for your spouse's student loans, you may receive a higher interest rate because you have more debt on your credit report. If you were not a cosigner on those student loans, you may be eligible for a lower interest rate.
Also, if your spouse accidentally misses a payment, that will show up on your credit report and negatively affect your score.
Juno can help you find the most affordable possible rates on refinancing student loans. Juno negotiates on behalf of borrowers with partner lenders to help each student qualify for the best refinance rates they can given their financial situation.
Join Juno today to find out more about how you pay off your student debt faster.
---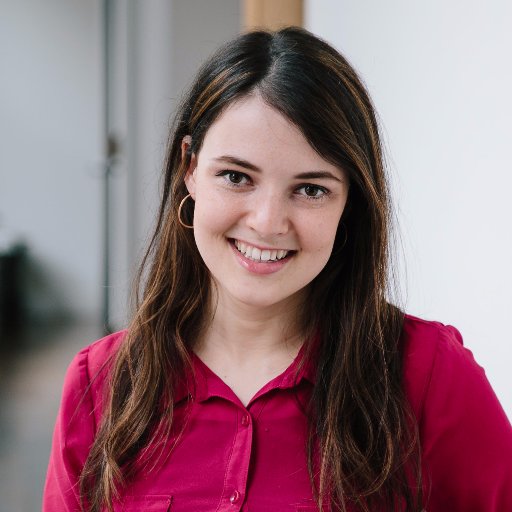 Written By
Zina Kumok
Zina Kumok is a freelance writer specializing in personal finance. A former reporter, she has covered murder trials, the Final Four and everything in between. She has been featured in Lifehacker, DailyWorth and Time. Read about how she paid off $28,000 worth of student loans in three years at Conscious Coins.