Don't Know What to Major In? Here's 10 Tips on Picking a College Major You'll Like
"I don't know what to major in" — sound familiar? You can use these 10 tips to identify what you should study in college based on your interests.
As you prepare to enter college, you'll have to submit your selected major — the subject you'll focus on throughout your time in school. But what if you're thinking, "I don't know what to major in?"
Don't panic. Majors aren't set in stone; In fact, 80% of college students change their majors at least once. However, you can start thinking about what major is best for you by doing a little research on your own.



10 Tips For Choosing a Major
While it's common to switch majors, it can be expensive. You'll have to take additional classes and potentially extend the amount of time you spend in school, adding to your living expenses and overall college costs. To avoid having to change majors, use these 10 tips to help you figure out what to study.
1. Describe Your Dream Life
Set aside some time to sit on your own and think about what your "dream life" would look like. Consider the following:
Where would you like to work?

For example, do you want to work outdoors, inside, on your own, or with a team?

Do you want to travel?

Some career paths are more travel-friendly than others, and some jobs even require you to travel as part of your responsibilities.

Where do you want to live?

In some fields, the heart of their industries is limited to certain cities. For example, top technology and engineering companies are located in California and Texas.

What's most important to you?

Some careers demand extraordinary commitments in terms of working hours and after-hours availability. For example, top tier law firms may expect students to work 70-80 hours per week and be available on weekends and vacations. With other fields, you have more control and work-life balance.
If you're thinking, "I don't know what to study," designing your dream lifestyle can help you narrow down your list of choices.
2. Meet With a Career Counselor
A career counselor is someone who helps you identify career paths that match with your interests. You can talk with a counselor through your college's career center, but you may find it useful to connect with a counselor before you ever pick a school.
If you want to meet with a career counselor, you can find one near you through the National Board of Certified Counselors. You can filter the results with the "career development" filter to find one that specializes in career counseling.
3. Take a Career Aptitude Test
"I don't know what I want to major in" — does that sound like you? If you have no idea what you want to study or where even to start picking a major, take a career aptitude test. Tests will ask questions that identify information about your skills, personality traits, preferences, and strengths. Based on the answers you provide, the test will tell you what field may be a good match for you.
An excellent tool is The College Board's CareerFinder. You can find jobs that fit your interests and skills, and watch video interviews with professionals as they describe what their jobs entail and their daily responsibilities.
4. Research Job Outlooks for Different Fields
It's wise to consider how in demand a major will be before making a decision. Ideally, you want to pick a major that's part of a growing field. You can find out what the job outlook is for different positions through the U.S. Bureau of Labor Statistics.
For example, the job outlook for travel agents is very poor. The industry is expected to decline by 26% by the year 2029, making it more difficult to get a job and earn a decent salary.
By contrast, the job outlook for registered nurses is strong. The demand for nurses is expected to grow by 7% by the year 2029, giving you more job security.
5. Consider Earning Potential
While it's wonderful to consider your passions and interests when choosing a major, potential salaries should play a big role, too. You want to make sure you'll earn a decent wage after you graduate, especially if you'll have student loan debt to repay.
You can use PayScale to find out what entry-level positions in your field pay. For instance, an entry-level marketing associate can expect to earn $43,807, while an entry-level chemical engineer can expect $68,031.



6. Take a Gap Year
If you have no idea what you want to study in college, consider taking a gap year. A gap year is a break from school that lasts for a semester or entire academic year. During that time, you might travel internationally, volunteer with non-profit organizations, or work full-time. A gap year gives you an invaluable opportunity to find out what you enjoy doing — and what you don't.
Your experience may help you get focused and identify what you want to major in when you return to school.
If you need ideas on how to structure your gap year and make it a productive experience, visit the Gap Year Association for advice.
7. Get a Part-Time Job
Getting a part-time job allows you to earn income, but you also get a taste of what professional life is like. Jobs like retail, customer service, and food service can teach you a great deal about what you enjoy doing. For instance, you may find that you like directly engaging with customers. Or, you may find that you absolutely hate customer-facing roles and would prefer to work behind the scenes.
Part-time jobs while you're in school can help you identify what you want to study when you're not at work.
8. Find an Internship
If you've narrowed down your list of potential majors to a handful of options, think about applying for an internship. As a college student, internships can last for a semester or a summer, and you'll work alongside professionals in the industry and get hands-on experience. You can find out if that field is something you'd enjoy working in after you graduate and build your professional network.
You can use InternMatch, CollegeRecruiter, and InternJobs.com to find relevant internship opportunities.
9. Choose a Major With Transferable Skills
Not everyone works in a field related to their major; in fact, it's very common to work in a completely different industry.
If you haven't decided on a major, consider picking one with easily-transferable skills. According to the National Center for Education Statistics, the most popular majors are in business, psychology, the social sciences, communications, and engineering.
Those majors can all be used in other fields. For example, someone with a communications degree can use their public speaking and writing skills as lawyers or managers, and engineers can use their critical reasoning in logistics or operational planning.
10. Select Undeclared — For Now
Still not sure what you want to study? If you want to attend college in the fall, you can select "undeclared" as your major. You can take your core requirement classes — such as courses in science, foreign languages, and English — and get some experience in different subjects. You may find that certain courses appeal to you and would make a good major, even if it's something you wouldn't expect.



Going to College
Heading to college can be stressful, especially if you aren't sure what you want to study. By doing a little research on your own and experimenting with different industries, you can find a career path that suits your talents and interests.
Juno can help you find the most affordable possible rates on private student loans. We negotiate on behalf of borrowers with partner lenders to help each student qualify for the best rates they can given their financial situation.
Join Juno today to find out more about your options for affordable private student loans to help fund your degree.
---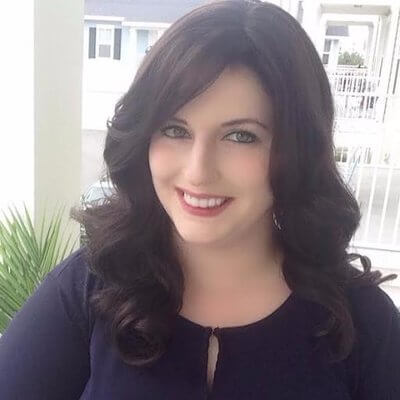 Written By
Kat Tretina
Kat Tretina is a freelance writer based in Orlando, FL. She specializes in helping people finance their education and manage debt. Her work has been featured in Forbes, The Huffington Post, MarketWatch, and many other publications.