Financial Aid for Graduate School: Find Out if You Qualify and How to Apply
Considering getting a master's degree? Financial aid for graduate school attendees is available in the form of scholarships, grants and loans.
Are you considering attending graduate school to advance your career? It can be a smart decision with a big impact on your earning potential. The U.S. Bureau of Labor Statistics reported that people with advanced degrees earned $25,000 more than individuals with only undergraduate degrees on average.
However, it can take years to earn your degree, and graduate school can be expensive. Financial aid for graduate school students is available, so it's a good idea to familiarize yourself with all of your options.



Financial Aid for Graduate School: 3 Options
While getting a graduate degree can be beneficial for your career and salary, going back to school can be a significant investment. According to Peterson's, graduate school typically costs $30,000 to $40,000 per year.
While you could work full time and attend school on a part-time basis to pay for your education out of your earnings, it could take you years to earn your master's degree. If you want to go to school full time so you can get your degree faster, there are multiple financial aid options you can use.
1. Grants and Scholarships
Grants and scholarships are forms of gift aid and are the best ways to pay for graduate school. Unlike loans, they don't have to be repaid as long as you meet the program's criteria. For example, graduate students may qualify for one or more of the following programs:
American Indian Education Fund (AIEF):

The

AIEF graduate scholarship program

awards up to $2,000 to eligible graduate students. To qualify, students must submit proof of enrollment, documentation of tribal enrollment and college transcripts.

Teacher Education Assistance for College and Higher Education (TEACH) Grant:

The TEACH Grant

is a federal program for students pursuing degrees in teaching, including master's degrees. The grant amount is forgiven if you meet the program's service requirements.

Under the terms of the grant, you must teach in a high-need field at a low-income school for at least four years. If you don't meet the service requirement, the government converts the grant into a student loan that you must repay with interest.

University of Colorado Boulder:

Students planning to enroll in the school's master's of business administration program may qualify for a scholarship from the university's

Leeds School of Business

. Depending on the award, students may get the full cost of their tuition covered.
2. Work-Study Programs
As a graduate student, you may be eligible for a federal or state work-study program. Work-study programs provide part-time jobs to undergraduate and graduate students who need financial assistance.
The jobs are related to your field, and your hours are based on your level of financial need, your school's funding level and the employer's schedule. You can use your earnings to cover some of your expenses, and you can be paid hourly or by salary.
Reach out to your university's financial aid department to see if a work-study program is an option for you.



3. Student Loans
Once you've used up gift aid and applied for work-study programs, you may find that you still need more financial aid to cover your total cost of attendance. That's where graduate school student loans can come in handy.
You can use three types of loans to pay for graduate school:
Federal Direct Unsubsidized Loans:

With Direct Unsubsidized Loans, you can borrow up to $138,500. However, that limit also includes what you borrowed for your undergraduate degree. The interest rate is set at 5.28%.

Federal Grad PLUS Loans:

Unlike Direct Unsubsidized Loans, Grad PLUS Loans don't have borrowing limits; you can borrow up to the school-certified cost of attendance. However, Grad PLUS Loans have higher interest rates than other federal student loans. Their rate is 6.28%.

Private Graduate School Loans:

Private student loans are issued by companies or banks rather than the federal government. You can usually borrow up to the total cost of attendance, and interest rates are based on your creditworthiness. Depending on your credit — and if you have a co-signer — you may get a loan with a lower interest rate than you'd get from the federal government.
How to Apply for Financial Aid for Graduate School
To apply for financial aid for graduate school, follow these steps:
1. Fill Out the FAFSA for Graduate School
The Free Application for Federal Student Aid isn't just for undergraduate students. It's what the federal government, states and universities use to decide what financial aid you can get. Without it, you're unlikely to qualify for most grants, scholarships, work-study programs or even student loans.
2. Research State Financial Aid Programs
Many states have financial aid programs to incentivize students to live and work in the area. You can find state grants, scholarships and even student loan repayment programs through the National Association of Student Financial Aid Administrators database.
3. Search for Gift Aid
Scholarships and grants can come from a wide range of sources, including federal and state government offices, schools, corporations, and nonprofit organizations. You can search for scholarships and grants through Juno's database.



Paying for Graduate School
Once you've decided to go back to school to earn a graduate degree, it can be stressful figuring out how to pay for it. Fortunately, there are a variety of financial aid options that can help you pursue advanced degrees so you don't grow broke.
If you decide to apply for student loans to cover your remaining costs, you can use Juno to find the best rates on private graduate school loans from top lending partners.
---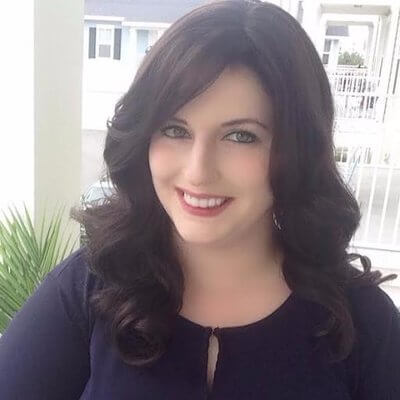 Written By
Kat Tretina
Kat Tretina is a freelance writer based in Orlando, FL. She specializes in helping people finance their education and manage debt. Her work has been featured in Forbes, The Huffington Post, MarketWatch, and many other publications.