Firstmark Student Loan Servicer Review: What You Should Know
If you have private student loans, your loan servicer may be Firstmark Services. Firstmark is who you contact with questions and repayment issues.
While federal loans are a good place to start when you need money for college, there are annual and aggregate limits on how much you can borrow. If you reach the maximum borrowing amount, you'll need to find another way to pay for school, such as private student loans.
If you have private student loans, Firstmark Services may be your loan servicer. You'll contact Firstmark with questions, payments, and repayment options.



What Is Firstmark Services?
If you take out a private loan, you should know that the lender isn't the same as the loan servicer. What's the difference?
Your lender is the company you submit an application to for a loan. The lender determines borrowing amounts, eligibility criteria, interest rates, and repayment terms. By contrast, the loan servicer is the company that works with borrowers after the loan is disbursed. Lenders hire loan servicers to handle collecting payments, updating accounts, and reviewing requests for deferment or financial hardship programs.
Firstmark Services is a loan servicer for private student loans. It works with a wide range of lenders, including state agencies, national and regional banks, and online lenders. Firstmark Services is a division of Nelnet, a publicly traded company that is traded on the New York Stock Exchange with the ticker symbol NNI.
What Services Does Firstmark Provide?
Firstmark provides the following services:
Online Account Management:

You can create an account to manage your loans at

www.firstmarkservices.com

. Once you have a username and password, you can view your loan details, download necessary tax forms, and make payments.

Payment Processing:

With Firstmark Services, you can make payments online, autopay, phone, or by sending a check through the mail.

Phone:

888-538-7378.

Mail:
Firstmark Services
P.O. Box 2977
Omaha, NE 68103-2977
Cosigner Releases:

If you have a cosigner, you may be able to qualify for a cosigner release after making a certain number of payments on time. Contact Firstmark Services to see if you're eligible for a cosigner release.

Delinquency Issues:

If you don't make your payments on time, Firstmark will charge late fees and contact you for the amount due. If you are still delinquent after several weeks, the company can send your account to collections.

Financial Hardship Requests:

Sometimes, emergencies happen. While private student loans don't have the same benefits as federal loans, some lenders do have financial hardship programs. If you qualify, you could postpone your payments or only pay the interest that accrues until you're back on your feet. Call customer support to discuss your options.

Customer Support:

Firstmark Services also provides general customer support. If you have questions about your loans, you can contact Firstmark's customer service team by phone or by sending a secure message. Customer service is available Monday through Friday from 7:00 a.m. until 8:00 p.m. CST.



How Do I Find Out If Firstmark Services is My Loan Servicer?
When your loan is disbursed, you'll receive information from your lender about who is servicing your loans and how to make payments. However, you'll likely take out several student loans to pay for your college education. It's easy to lose paperwork or forget what company is servicing your loans. To make it more complicated, loan servicers can change. Companies sometimes merge with other servicers, or they may sell your loans to another company.
To find out if Firstmark Services is your loan servicer, check your credit report. There's no need to pay a fee; you can view your credit reports from each of the three credit bureaus — Equifax, Experian, and TransUnion — for free at AnnualCreditReport.com.
Your credit report will list all of the open credit accounts in your name, including outstanding student loans. It will also detail who your creditors are; if Firstmark Services is your loan servicer, it will be listed on the report as the creditor for your loans.
When you have outstanding student loans, make sure that your loan servicer has your latest contact information, including your mailing address and phone number. That way, the loan servicer can contact you if there are issues with your account or if your loans are going to be transferred to another loan servicer.
How to Pay Off Your Firstmark Student Loans Faster
Unfortunately, private student loans often have higher rates than federal student loans. Depending on the lender and your credit score and income at the time you applied for the original loan, you could have a high-interest loan, and interest charges can accrue rapidly.
If you want to more effectively manage your loans, student loan refinancing through Juno can be a smart solution. Refinancing offers the following benefits:
1. You Can Reduce Your Total Repayment Costs
If you have good credit and a steady income, you could refinance your loans and potentially get a lower interest rate than you have now. When you refinance, you can choose between a variable and fixed interest rate. Variable rates are initially lower than fixed rates, but they can change over time.
You can also adjust your loan term. In general, the lowest interest rates are granted to borrowers that opt for shorter loan terms, such as five to eight years.
Juno uses group buying power to negotiate the lowest possible interest rates. With a lower rate, you can save a significant amount of money over the life of your loan. In fact, many borrowers save thousands.
If you have graduate student loans, you can see how you could save by refinancing your debt with the Graduate Student Loan Calculator.
2. You Can Lower Your Payments
When you refinance, you can decide to extend your loan term. Depending on the lender, you could get a term as long as 20 years. With a longer term, you will likely get a much lower monthly payment and get more breathing room in your budget.
3. You Can Change Loan Servicers
If you're unhappy with your loan servicer, refinancing allows you to get a new one. You can shop around to find the best rates and look for a lender that contracts with a loan servicer with a strong reputation for customer service.
In general, Firstmark Services has a good reputation. In 2020, just 22 complaints were submitted about its student loans to the Consumer Financial Protection Bureau. To put that in perspective, consider that Sallie Mae had 214 complaints during the same time period.



Refinancing Your Debt
Whether your loan servicer is Firstmark Services or another lender, student loan refinancing can make a lot of sense. If you decide to refinance your loans, you can check your rate without affecting your credit score through Juno.
Juno can help you find the most affordable possible rates on private student loans. We negotiate on behalf of borrowers with partner lenders to help each student qualify for the best rates they can given their financial situation.
Join Juno today to find out more about your options for affordable private student loans to help fund your degree.
---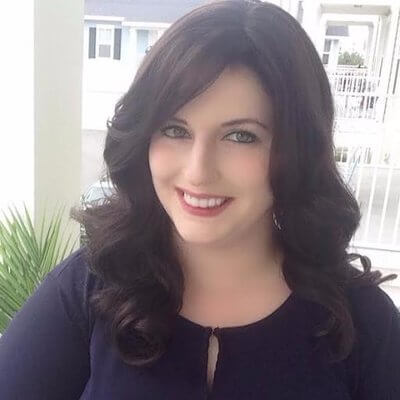 Written By
Kat Tretina
Kat Tretina is a freelance writer based in Orlando, FL. She specializes in helping people finance their education and manage debt. Her work has been featured in Forbes, The Huffington Post, MarketWatch, and many other publications.