GradGuard Tuition Insurance Review: What You Need to Know
Wondering about GradGuard Tuition Insurance? This article will review everything you need to know.
You can buy insurance for just about every kind of activity and asset. Whether you want to protect your pets from medical emergencies or prevent financial fallout from a wedding disaster, there's a type of coverage for you.
That includes protection from unexpected issues with tuition. Students who have to drop out of school for some reason — say, due to the COVID-19 pandemic — often have difficulty getting a full refund on their tuition. Tuition insurance exists for just this situation.
GradGuard is one of the most prominent names in tuition insurance. Let's take a look at how this type of coverage works and whether GradGuard is actually worth considering.



What is GradGuard tuition insurance?
GradGuard is a company that offers tuition and renters insurance for college students. Many colleges do not provide 100% refunds if you have to leave school once the semester has begun. Tuition insurance protects students by offering a refund on tuition, room and board, and other expenses. GradGuard is one of two third-party companies that provide tuition insurance, with A.W.G. Dewar being the other.
GradGuard tuition insurance will provide a refund if you leave school because of an "unforeseen, covered accident, injury or other covered reason," including physical illness, chronic illness, and mental health conditions such as anxiety and depression. COVID-19 is also covered by GradGuard.
As part of its package, GradGuard also provides emergency assistance to get you medical help or emergency transportation. If you fall ill and can't drive back home, it can even arrange to get your car back.
GradGuard is accepted by more than 400 colleges, including New York University, Baylor University and Purdue University. If you're already enrolled or committed to a university, ask the financial aid department if it accepts GradGuard.
The cost of a GradGuard policy typically ranges from 0.5% to 2% of the coverage amount. For example, if you sign up for $20,000 in coverage, you'll pay between $100 and $400 annually, or the cost of a semester's worth of books.
Many colleges offer a refund policy if you withdraw within the first month of school. The exact refund you'll receive depends on the school's specific rules, but it's usually between 25% and 100%.
The sooner you leave, the more money you'll likely receive. If you withdraw the first week of school, you may get all or most of your money back. If you wait until the fourth week, you may get nothing.
You can pair GradGuard with your college's refund policy. For example, if you drop out a couple of weeks in and the college refunds you 50% of your tuition, you can ask GradGuard to reimburse the other 50%. How much you receive from GradGuard depends on how much coverage you purchased.



What You Should Know About GradGuard
Like health insurance, there's a specific window where you can enroll in a tuition insurance policy. You have to buy GradGuard before school starts, and you will not be able to purchase a policy once the semester has begun.
Unfortunately, you can't just drop out of college for no reason and ask GradGuard to reimburse you. Tuition insurance may require that a medical professional recommend that you withdraw from school for your health. If a doctor does not recommend that you leave school, then you may not be able to get a refund.
GradGuard also doesn't cover preexisting conditions, so the students who might most benefit from tuition insurance may not be able to use it. For example, if you were diagnosed with cancer a few months ago and are worried you'll have to leave school for treatment, you may not be able to use GradGuard.
If you have to drop out because you become someone else's caretaker, GradGuard may not reimburse you in this instance either. The tuition insurance will kick in only if you have to leave school because of your own personal health reasons.
Before buying a GradGuard policy, consider how much you'll pay each year and the likelihood that you'll have to leave school because of a medical problem. Remember, insurance companies often sell protection for events that have a low chance of actually occurring.



Compare Student Loans to Save Money
Whether or not you sign up for GradGuard, it's always wise to reduce your college costs as much as possible. You can do that by comparing student loan options before you enroll.
Juno offers student loans for undergraduate and graduate school with five-, seven-, 10-, 12- and 15-year terms. Interest rates start at 2.99% APR for fixed-rate loans and 0.99% APR for variable-rate loans.
These rates are much lower than the current interest rates for federal student loans, which are set at 3.73% for undergraduate students and either 5.28% or 6.28% for graduate students, depending on the type of loan. Juno loans also do not charge origination fees, while federal loans have varying origination fees depending on the type of loan.
Borrowers will likely need a co-signer to qualify for an undergraduate loan. A co-signer is a person, often a parent, other relative or close friend, who will be legally and financially responsible for your student loans if you default.
Borrowers may not need a co-signer to qualify for a graduate student loan, but they likely will get a lower interest rate if they use one.
---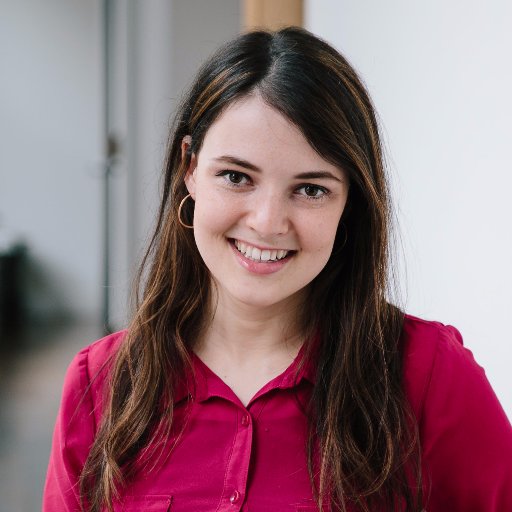 Written By
Zina Kumok
Zina Kumok is a freelance writer specializing in personal finance. A former reporter, she has covered murder trials, the Final Four and everything in between. She has been featured in Lifehacker, DailyWorth and Time. Read about how she paid off $28,000 worth of student loans in three years at Conscious Coins.