How Much Student Loan Debt Is Too Much? 3 Tips on How to Avoid Too Much Debt
Taking out loans is an important decision. Knowing how much you can afford to take is key. Learn how to figure out your limits in this article.
Federal student loan borrowers in America now owe an average of $36,520. That's about $4,000 more than the average entry level employee can expect to make in a whole year.
This kind of debt can be crippling for new graduates, forcing them to delay important financial milestones like starting a family and buying a house. In some cases, the impact of high student debt totals can be felt well into middle age.
Avoiding student debt completely isn't always realistic, but that doesn't mean you should take out as much money as possible. Here's how to determine how much you can really afford to repay, along with some strategies to drive down the cost of your degree.



How Much Student Loan Debt is Too Much?
There's no single figure that determines how much student loan debt is too much. That number is largely based on your personal financial and academic situation.
Most financial experts say you shouldn't borrow more in total than what you'll earn in your first year out of college. The debt total includes both undergraduate and graduate degrees.
For example, if you're going to be a teacher making $50,000 a year, you shouldn't take out more than $50,000 in student loans. If you borrow more, you may find it difficult to pay off debt, handle emergency expenses and save for other goals. But if you're going to be a doctor making $300,000 a year, taking out $200,000 in loans will be more manageable.
To determine your ideal debt totals, look up your future occupation through a site like Glassdoor, which shows entry-level salary information for different jobs. The salaries vary depending on your location, so input a few different cities for a general estimate.
When looking up salary information, always toggle the "experience" category to "entry level." If you look up salaries with several years of experience, your salary expectations might end up being unrealistic - which could lead you to take out more student loans than you can comfortably repay.
If you have friends who have already graduated college, talk to them about their student loan payments. Ask if they can comfortably afford their payments or not.
How to Avoid Too Much Debt
Taking on too much debt can result in financial struggles after college. Here are some basic strategies to minimize your debt totals:



Look at All Financial Aid Options
Students who don't maximize their financial aid run the risk of taking out more debt than is necessary. The first step for all students should be to fill out the Free Application for Federal Student Aid (FAFSA).
Submitting the FAFSA makes you eligible for federal and state grants, as well as work-study - both of which don't need to be repaid after graduation. Many colleges also require the FAFSA to qualify for internal scholarships.
Some schools use the CSS Profile form to collect more information to determine financial aid eligibility. It's not required for students to fill out the FAFSA or CSS Profile, but it's always better to do so. Students will need to submit these forms every year they're in college.
Filling out the FAFSA also makes students eligible for federal student loans, which offer more income-driven repayment options, longer deferment programs and more loan forgiveness programs than private loans. Students should always take out federal student loans before turning to private student loans.
Students should also apply for scholarships, even if they're not sure they'll win. Every dollar you win from a scholarship is a dollar you don't have to borrow and pay interest on. Think of applying for scholarships as a part-time job.
Continue to apply for scholarships even after you enroll in college. There are plenty of scholarship opportunities for current college students. Ask your college advisor if they have any recommendations or suggestions.
Get a Part-Time Job
Many students use loans to pay for living expenses like rent, groceries and transportation. Try to minimize your loans by getting a part-time job to pay for incidentals. Even working 10 hours a week could cover your grocery bill for the month. Try to find a job that relates to your future profession, so you can add the gig to your resume and make some valuable connections.
Even if your job isn't impressive, balancing work and school will show future employers that you have time management skills.
During winter or spring breaks, increase your hours if possible so you can earn even more money. Try juggling a couple jobs during the summer so you can build a savings buffer.



Choose Your College Carefully
One of the most significant determining factors in how much you'll pay for college is what kind of university you attend. According to the College Board, the average annual cost of tuition for 2019-20 was $10,440 for in-state public universities, $26,820 for out-of-state public universities and $36,880 for private universities.
When comparing universities, look at the total costs including tuition, fees, room and board and transportation. Multiply the annual figure by four to figure out how much it will cost to earn your degree. It's one thing to see that your dream college will cost $5,000 more a year, but it's more impactful to see a $20,000 difference over four years.
Students who take basic classes at a community college before transferring to a four-year institution can save thousands or even tens of thousands. Before trying this strategy, verify that your community college credits will be accepted by the four-year college you want to attend. Some four-year institutions have rules on which community college they'll accept credits from.
It may seem important to choose the most prestigious, name-brand school you can think of, but you should also consider how much debt you'll graduate with. It may be better to graduate with less debt and a state-school degree than 50% more debt and a recognizable college on your resume.
Juno can help you get the lowest private student loan interest rates with a repayment schedule that works for you. Juno negotiates with lenders on behalf of you and other students and families to get the most favorable possible payoff terms.
Join Juno today to find out more about your options for affordable private student loans to help fund your degree.
---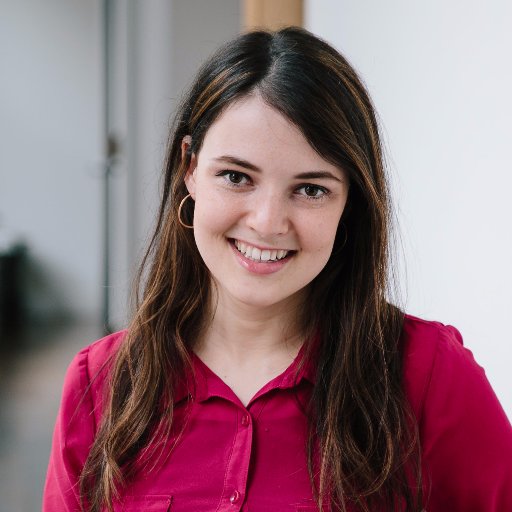 Written By
Zina Kumok
Zina Kumok is a freelance writer specializing in personal finance. A former reporter, she has covered murder trials, the Final Four and everything in between. She has been featured in Lifehacker, DailyWorth and Time. Read about how she paid off $28,000 worth of student loans in three years at Conscious Coins.