How Often Can You Refinance Student Loans?
Understanding when and how often you can refinance student loans can be crucial to your repayment plan. This article dives into how often you can refi.
If you've borrowed for school and are looking for ways to save money on loan repayment, you may be wondering, how often can you refinance student loans?
See, refinancing can sometimes drop your interest rate, which can make monthly payments and total payoff costs cheaper. And if you have the opportunity to get a new loan at a lower rate, it's tempting to jump on it -- even if you've already refinanced.
The good news is, there's no technical limit on the number of times you can refinance or on how often you can refinance. Here's what you need to know.
How many times can you refinance your student loans?
Refinancing is done through private student loan lenders. These lenders typically don't place any limits on the number of times that you are allowed to refinance existing student loans. You can secure a refinance loan as long as:
You still owe enough on your student loans to meet lender minimums for refinancing (usually around $5,000)

You can qualify for a student loan refinance loan based on income, credit score (typically 650+), and other financial credentials.
In many cases, it makes sense to refinance student loans multiple times since it can take many years to repay your debt. If you can save money each time you refinance because interest rates drop over time, you can make loan payoff cheaper and easier.
How often can you refinance student loans?
Now that you know the answer to the question, how many times can you refinance student loans, you may also be wondering how often you're allowed to secure a new loan.
The good news is, there's also no time limit for how long you have to wait before refinancing again. Theoretically, you could refinance your student loans once every month if you want to. However, refinancing only makes sense if you are able to save on your interest costs by doing so.
As a practical matter, loan rates don't change very dramatically that often. So unless enough time has passed that rates have changed, or unless your financial credentials have changed enough that you can qualify for a lower rate, there's no reason to refinance repeatedly during short periods of time.
To make sure you're getting the lowest rate at the time when you do secure your new loan, it's a good idea to shop around with several lenders before committing to borrow. Juno can also make this process easier and maximize the chances you'll get a lower rate.
Juno gets groups of borrowers together and negotiates with lenders on behalf of the group. By working with Juno to get the best rates, you shouldn't need to ask the question, how often can you refinance student loans because the rate you get will be competitive enough that no other lender will be able to beat it for quite a while.
Things to Consider Before Refinancing Student Loans
Now that you know the answer to the question, how many times can you refinance student loans, is that there's no limit, you need to decide when it actually makes sense for you to move forward with a refinance loan. Here are three questions to ask yourself when you make that choice.
Can you reduce your interest rate?
The first key consideration is the interest rate. If you cannot reduce the cost of borrowing, you don't want to refinance. Otherwise, your new loan would make your old loan more expensive since you'd be paying more for borrowing.
How long is your new payoff time?
The second thing to think about is your repayment timeline. See, the longer you take to pay off your loan, the more interest you'll pay over time.
So if you keep refinancing to loans at a lower rate, but you reset the clock on your payoff time with each refinance, you could end up costing yourself more money over time just because you stay in debt for many more years.
When you look for a refinance loan, aim to keep your payoff time the same or lower if you can. By avoiding extending the time it takes to pay back your loan, the lower interest rate that you score will save you a lot of money since you won't be adding months or years of interest payments.
What kind of loans do you have?
Finally, consider the types of loans you have.
Refinancing federal loans even one time will result in losing important borrower benefits because only private lenders provide refinance loans.
If you convert federal loans to private loans by refinancing, you will no longer have access to income-driven payment plans or loan forgiveness options, among other benefits unique to federal student aid.
Refinancing private loans doesn't have this downside, so there's no reason to hesitate if you can get better loan terms by refinancing.
Is now a good time to refinance?
Whether you have refinanced your loans in the past or are considering refinancing for the first time, the first step is to shop around and compare loan rates.
By getting several quotes, you can make an informed choice about whether securing a new refinance loan would save you money -- and about how much you could save over time. This research into what terms lenders are offering will guide you towards making the best decision about whether refinancing makes sense right now.
Juno is here and ready to help. Join Juno today to find out how much money you could save by joining with other borrowers and using the power of collective bargaining to make lenders compete for your business. You have no obligation to take a loan when you join Juno, so you have nothing to lose by checking if refinancing makes sense for you.
---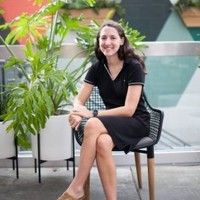 Written By
Christy Rakoczy Bieber
Christy Rakoczy Bieber is a full-time personal finance and legal writer. She is a graduate of UCLA School of Law and the University of Rochester. Christy was previously a college teacher with experience writing textbooks and serving as a subject matter expert.