How to Get a Scholarship for College - 7 Tips
Starting the plan to pay for college can be challenging if you've never gone through the process. This article will give you tips how to land a scholarship.
When you talk to someone who graduated college with little or no student loan debt, they tend to have one of two things in common: either they come from an incredibly wealthy family, or they applied for a ton of scholarships.
One of those things you have no control over, but the other is entirely up to you. While you may not be able to avoid taking out student loans, winning even a single scholarship can have a huge impact on your eventual debt burden.
Use these practical tips to find and apply for the scholarships most relevant to you.



How to Get a Scholarship
Finding out how to get a scholarship can seem harder than actually getting into college. Here are some popular, lesser known strategies to improve your chances:
1. Ask people you know
While many scholarships are listed online, it still pays to ask people in real life if they know of any awards you may be eligible for. Talk to your high school teachers, guidance counselors, former bosses, coaches, mentors and more. You never know who can guide you to the perfect scholarship.
If you're already in college, ask your advisor, former and current professors, resident advisers, teaching assistants and anyone else you know about potential scholarship opportunities. Your parents should also check with their employer; as many companies offer scholarships for children of employees.
Repeat this process every semester, because new scholarship opportunities crop up often. Contact the financial aid department to ensure you've been considered for every scholarship possible. Some colleges will automatically include students for scholarships, but others will ask for a separate application.
2. Utilize scholarship sites
Scholarship websites aggregate postings from hundreds of different for-profit companies and non-profit organizations. They should be the first place you look for scholarships.
Here are some of the most popular scholarship sites:
Scholarships.com

Fastweb

Unigo

Bold.org

ScholarshipAmerica.org
Check out your state's Department of Education website, which may also list local scholarships. Don't forget - many states offer grants to local students attending in-state schools. Make sure you receive as many of these as you're eligible for.
Most sites let you filter awards so you can find the opportunities that fit you best. Create an account on those sites to receive regular notifications when a new scholarship is posted or when a deadline is looming.
If you use Gmail, create a "scholarship" label and set up automatic filters to add emails from scholarship sites to that label. This will ensure that you don't miss any important notices or announcements.
3. Keep applying after you get accepted
One of the most common misconceptions is that only incoming college students are eligible for scholarships. In reality, plenty of scholarships are available to current undergraduate and graduate college students.
Utilize those same websites mentioned above to keep searching for scholarships. Once you declare a major, talk to your departmental advisor and professors about any internal scholarships you may qualify for. If you join organizations and clubs, ask if they provide awards. Do this every semester, because you never know what you might be eligible for.
4. Look for niche scholarships
Applying to scholarships can be draining, especially if you're juggling school, sports and other extracurriculars. That's why it's tempting to only apply for major scholarships worth thousands of dollars.
But don't ignore the smaller awards. There may be less competition for the $500 scholarship compared to the $5,000 scholarship, and $500 can still pay for a semester's worth of textbooks or a month on the meal plan.
Start applying for scholarships as soon as possible. Some scholarships can be given to freshmen, sophomores or juniors in high school, so it's never too early to start looking.
5. Organize your deadlines
The most important aspect of applying for a scholarship is submitting everything by the deadline. While college application deadlines are usually due around the same time, scholarship deadlines can vary widely. This makes it more confusing to track when each one is due.
In fact, some scholarships may be due months before your college application. Create a spreadsheet, use a notebook or buy a whiteboard to monitor your scholarship deadlines. Then, work backward to decide when you need to ask for reference letters.
When asking for a recommendation letter, you should give the person at least a month's notice. Remember, they're doing you a favor, and are likely writing reference letters for several other students. Plus, the more time you give them, the more time they have to write a quality letter.
If the scholarship has an essay component, you may also want to give yourself extra time so someone else can proofread the essay and provide feedback. Give yourself more time for bigger awards.



6. Ignore imposter syndrome
Many students struggle with scholarships because they assume that having a 4.0 GPA and a 1600 on the SAT is the only way to win. But scholarship committees aren't expecting perfection. They're looking for a well-rounded candidate who fits the basic requirements. Don't talk yourself out of the running before you apply.
Applying to scholarships is like using a dating app. At some point, it's just a numbers game. The more scholarships you apply to, the greater your chance of winning one.
7. Use Google
After you're done sorting through popular scholarship sites, use your Google skills to find unique scholarships that match your interests, abilities, demographics and more. For example, if you're a budding photographer, look for photography-related scholarships. Don't worry if you have no plans to major in photography or work as a photojournalist.
You should also utilize regional scholarships, especially if you're attending an in-state college. Search for local organizations in your area and ask if they offer scholarships to students.
If scholarships don't pay for everything, Juno can help you to find a student loan or refinance a loan at the most competitive possible rate. We get groups of buyers together and negotiate on their behalf with lenders to save them money on private student loans and private student loan refinance loans.
Join Juno today to find out more about your options for affordable private student loans to help fund your degree.
---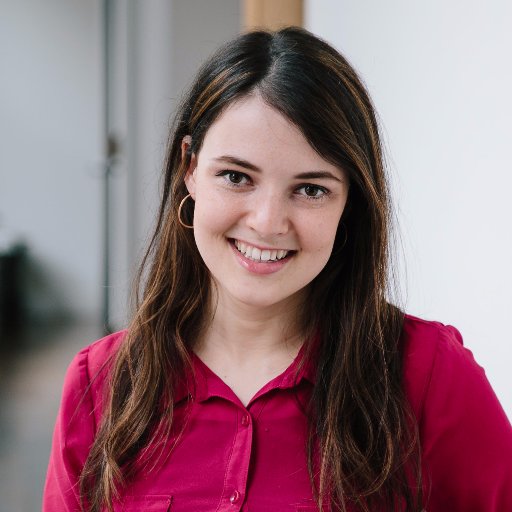 Written By
Zina Kumok
Zina Kumok is a freelance writer specializing in personal finance. A former reporter, she has covered murder trials, the Final Four and everything in between. She has been featured in Lifehacker, DailyWorth and Time. Read about how she paid off $28,000 worth of student loans in three years at Conscious Coins.