How to Get Student Loan Help: 7 Free or Low-Cost Services
If you're overwhelmed by education debt and need help managing your loans, free or low-cost student loan help is available.
Student loans can be a useful way to finance your education, but they can come with higher interest rates and payments that eat up a significant amount of your budget. They can be hard to manage, and your debt can be a major stressor.
With so much pressure on your shoulders, student loan planners and assistance companies can be appealing. However, there's no need to hand over your hard-earned money to services that promise their assistance. You can get student loan help for free or at a very low cost through the government and reputable organizations.



7 Ways to Get Help With Student Loans
If you need help with your student loans, the following government agencies and organizations provide free or low-cost aid:
1. If You Need Help Understanding Your Options: Office of Federal Student Aid
If you have federal student loans, the Office of Federal Student Aid is an excellent resource. You can use the site, which is run by the federal government, to find the following information:
Loan Details:

On the site, you can find your loan's interest rate and default repayment term.

Find Your Servicer:

If you aren't sure which loan servicer manages your loans, you can contact the Office of Federal Student Aid to find out. Just call 1-800-433-3243.

Alternative Payment Plans:

Federal loan borrowers can qualify for alternative payment plans. If you can't afford your payments, you can use the site to research income-driven repayment plans.

Federal Loan Consolidation:

You can use a Direct Consolidation Loan to combine your loans and lengthen your repayment term to reduce your monthly payment. The Office of Federal Student Aid allows you to

consolidate your loans online

.

Forgiveness Program Eligibility Requirements:

If you're thinking of applying for loan forgiveness through a program such as

Public Service Loan Forgiveness

, you can use the Office of Federal Student Aid's site to check your eligibility and download the necessary forms.

Forbearance and Deferment Options:

Federal loan borrowers may temporarily postpone their payments through several forbearance or deferment programs. The Office of Federal Student Aid includes details on each program and downloadable forms you can use to apply.
2. If You Need to Adjust Your Payment Plan: Student Loan Servicers
If you can't afford your current student loan payments, contact your loan servicer right away. With federal student loans, you may be eligible for forbearance or an income-driven repayment plan.
If you have private student loans, you aren't eligible for those federal programs. However, many private lenders have their own financial hardship programs that can provide you with significant relief. Your lender can help you identify all of your options, and there's no fee for the help.
3. If You Have a Problem With Your Loan Servicer: Student Loan Ombudsman
If you are having trouble with your student loan servicer — for example, your payments have not been applied or loans appear under your name you did not take out — and aren't able to get any resolution, you can get free help by contacting a student loan ombudsman.
The ombudsman is an independent mediator that works to find a resolution to student loan issues. They're not advocates for borrowers, but they're also not on the side of the lender; they're neutral third parties.
The type of loan you have impacts which ombudsman you should contact:



4. If You Were the Victim of a Scam: Federal Trade Commission (FTC)
Unfortunately, student loan scams are incredibly common. Fraudsters will contact you and ask you to pay them money to get your loans forgiven or your payments reduced. In many cases, the caller never provides any services; they just take your money. In others, they may provide services, but they're tasks you could do yourself for free.
If you think you have been the victim of student loan or financial aid fraud, contact the FTC right away. The FTC will give you a step-by-step guide on how to protect your identity and prevent your information from being used to open accounts in your name, and the FTC can use the information you provide to pursue cases against scammers.
5. If You Need Help Creating a Budget: National Foundation for Credit Counseling (NFCC)
Some people may find that they can't afford their student loans even though they make a solid income. If that's the case, you may need help creating a budget, tracking your spending, and identifying areas to cut back. That's where a nonprofit credit counseling agency such as the NFCC can be a huge help.
Credit counseling agencies do charge fees, but nonprofit agencies typically charge very little, and they often operate on a sliding scale so you only pay what you can afford. But a debt counselor can be invaluable; they can help you better manage your finances and create a debt repayment plan that works for your budget.
You can visit the NFCC's website for information or call 800-388-2227.
6. If You Want to Pay Off Your Loans Faster: Refinancing Lenders
Student loan refinancing is a strategy you can use to pay off your debt faster and save money. It's a process where you work with a private lender to take out a loan at a lower rate than you have on your existing loans. By using the new loan to pay off the old ones, refinancing allows you to streamline your payments and accelerate your debt repayment. There's no need to pay any money to refinance your loans; student loan refinancing is free to do.
With Juno, you can get access to exclusive offers from top lenders. Juno uses its group bargaining power to negotiate the lowest possible rates, allowing you to save even more money over the life of your loan.



7. If You Need to Discuss Your Financing Options: Juno
If you're not sure how to pay for college or aren't sure what your repayment options are, schedule a free 30-minute consultation with Juno's experts. You'll get personalized advice on how to pay for school and your repayment options so you can make informed decisions before taking out loans. You can schedule your free consultation online.
---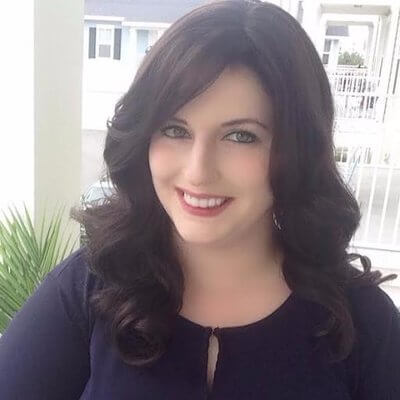 Written By
Kat Tretina
Kat Tretina is a freelance writer based in Orlando, FL. She specializes in helping people finance their education and manage debt. Her work has been featured in Forbes, The Huffington Post, MarketWatch, and many other publications.