How to Pay for College as a DACA Student (Grants, Loans, and More)
If you are an undocumented student or are eligible for DACA, financing your education can be challenging. Here's how to pay for college as a DACA student.
If you're an undocumented student and intend to go to college, you may find that getting financing for school can be challenging. Undocumented students and individuals eligible for Consideration of Deferred Action for Childhood Arrivals (DACA) don't qualify for federal financial aid, so you'll have to find other ways to pay for your education.
Don't let that discourage you! While federal aid isn't an option, there are many other sources of financial assistance that can make the cost of college more affordable.
Learn how to pay for college as a DACA student below.


How to Pay for College as a DACA Student: Understanding Your Options
Undocumented or DACA students can enroll in most universities nationwide and earn degrees. According to research by the New American Economy, there are approximately 450,000 undocumented students enrolled in postsecondary schools. Of that number, about 216,000 are eligible for DACA.
As of 2021, DACA students aren't eligible for federal student aid, including Pell Grants or federal student loans. That's a significant problem, as the majority of college students use federal aid programs to pay for at least some of their education.
However, there are other sources of aid you can use to cover the cost. If you're a DACA student, here are some other options to consider:
1. In-State Tuition
If you're trying to decide which school to go to, keep in mind that public universities are substantially less expensive than private schools. And, depending on where you live, you could qualify for the public in-state tuition rates.
As of 2021, 19 states offer in-state tuition rates for qualifying DACA students: Arkansas, California, Colorado, Connecticut, Florida, Illinois, Kansas, Maryland, Minnesota, Nebraska, New Jersey, New Mexico, New York, Oregon, Texas, Utah, and Washington.
Laws are constantly changing, so visit your state's department of education website for the latest information on in-state tuition rules for undocumented students.
2. State-Issued Aid
In some states, you may be eligible for state-issued grants and scholarships.
For example, undocumented students in California are eligible for the Cal Grant. Qualifying students can receive up to $14,226 to pay for college tuition and fees. You can fill out a California Dream Act application to be considered for financial aid opportunities.
The College Board's Repository of Resources for Undocumented Students outlines all of the available aid issued by individual states.


3. School Aid
To help DACA students pay for tuition and other expenses, some schools have their own institutional aid programs.
For example, Emory University will meet 100% of the unmet financial need for undocumented undergraduate students through scholarships, grants, institutional work-study programs, or institutional loans.
At American University, undocumented students are eligible for all merit-based scholarships.
Contact your school's financial aid office to see if there are any programs for undocumented students.


3. Private Scholarships and Grants
As a DACA student, you may qualify for scholarships and grants offered by private non-profit organizations and corporations.
There are thousands of opportunities that are either designed specifically for undocumented students or that don't require citizenship information.
For example, The Dream's Opportunity Scholarship gives eligible students up to $20,000 per year to pay for tuition, fees, and room and board.
To find opportunities for DACA students, you can use the following resources:
4. Private Student Loans
In some cases, scholarships and grants may not be enough to cover the total cost of attendance at your school. If that's the case, private student loans can help pay for the remaining cost.
While most private student loan lenders require applicants to be U.S. citizens or permanent residents, some DACA student loan options are available.
MPOWER offers student loans to undergraduate students, even if you don't have a co-signer. You get a special bonus when you go through Juno: you get a 1% cash signing bonus when you take out a loan. How does that work? If you take out a $50,000 loan, you'll get $500 as an upfront cash bonus.
Through MPOWER, you can borrow $2,001 to $50,000 to cover tuition, supplies, and your living expenses. All loans have fixed interest rates, and the lender requires interest-only payments while you're in school and for six months after you graduate. If you decide to pay off your loan early, there is no prepayment penalty.
To qualify for a loan, you must meet the following criteria:
You must be an undergraduate or graduate student within two years of graduating from your program

You must be attending one of the lender's 350 partner schools
If you have a friend or relative that is a U.S. citizen or permanent resident that would be willing to co-sign a loan, you may be able to qualify for a lower interest rate.
For more information and to join Juno for free, visit the DACA student loan page.
Paying for School
As an undocumented student, you'll face unique challenges as you pursue your degree. While the financial aid system can be frustrating, don't let that discourage you from completing your education. By utilizing your other financing options, you can get the money you need to graduate with your degree.
Juno can help you to find a student loan or refinance a loan at the most competitive possible rate. We get groups of buyers together and negotiate on their behalf with lenders to save them money on private student loans and private student loan refinance loans.
Join Juno today to find out more about your options for affordable private student loans to help fund your degree.
---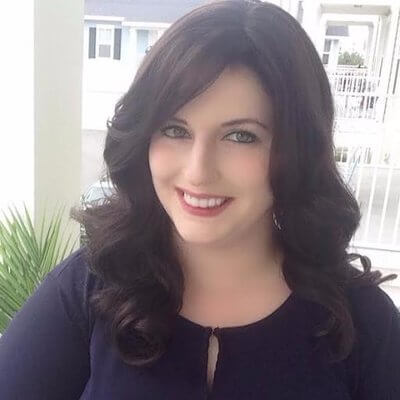 Written By
Kat Tretina
Kat Tretina is a freelance writer based in Orlando, FL. She specializes in helping people finance their education and manage debt. Her work has been featured in Forbes, The Huffington Post, MarketWatch, and many other publications.