How to Pay for College as an Older Adult
When you decide to get your degree later in life, the price tag looms large. Read on to learn more about financial aid for students age 25 and older.
Most students who go to college straight out of high school don't think twice about how to fund their degree. They just accept whatever money their parents are willing to kick in and take out student loans to pay for the rest.
But when you decide to get your degree later in life, that price tag looms much larger. Most people in this situation have already dealt with auto loans, mortgages and other types of debt, so blindly taking on a five- or six-figure student loan balance no longer seems like just a minor inconvenience.
Taking advantage of financial aid for students age 25 and older is the best way to shave down that price tag. Here are the best options for older students to consider, along with some other ways to save money on student loans.



How to Pay for College When You're Older
If you think financial aid is available only for younger students, you may be surprised. There are plenty of financial aid opportunities for students age 25 and older. Here's how to find them.
Fill Out the FAFSA
If you're attending college as an older adult, you're likely going to qualify as an independent student in the eyes of the federal government. That may open you up to more financial aid, especially the need-based kind.
To qualify for federal aid, you have to fill out the Free Application for Federal Student Aid. This application will ask for your financial information and help you qualify for need-based aid such as grants, work-study and subsidized loans as well as non-need-based aid such as unsubsidized loans, which are available to any student.
Need-based aid includes the Pell Grant and the Federal Supplemental Educational Opportunity Grant. These grants are available only for undergraduate students.
To be considered an independent student, you must meet one of the following criteria:
Be married

Be a veteran or member of the armed forces

Be 24 or older

Be a graduate or professional student

Have children or other dependents who receive more than half their support from you

Be an orphan or a ward of the state

Be an emancipated minor or in a legal guardianship

Be homeless or at risk of being homeless
Independent students qualify for higher loan amounts than dependent students. For example, undergraduate independent students can receive between $9,500 and $12,500 in federal student loans annually. That can help independent students find ways to pay for college.



Apply for Scholarships and Grants
Older students can still apply for and receive scholarships. Just make sure to read through the eligibility requirements and note if there are any age restrictions. You can even search for specific scholarships designed for older students.
If you're attending college in state, you may qualify for state-based grants. Some states even offer special awards for older or returning students.
You can also look for scholarships on third-party sites such as Scholarships.com, Bold.org and Unigo.com. The university you attend may also have scholarship opportunities.
Contact Your University
After you're accepted to a college, you can contact the financial aid department and ask about funding opportunities for older students. It may be able to direct you to specific scholarships and grants you can apply for.
Other Alternatives
Have Your Employer Pay for It
Some companies will pay for part or all of your college tuition, depending on what you're studying and whether you work part time or full time. If you already have a job, ask your HR department if the company offers any tuition reimbursement programs. You may have to get a degree that is relevant to your current role at the company and maintain a certain GPA to qualify.
If you don't currently have a job but plan to work, consider getting a job at a chain such as Starbucks or Walmart. Walmart offers free education for both part-time and full-time employees. Starbucks part-time and full-time employees who don't already have a degree also can have their tuition paid for through Starbucks.
Take Out Private Student Loans
If you've maxed out federal student loans and other types of financial aid, you can apply for a private student loan to make up the difference. Juno offers private student loans for both undergraduate students and graduate students. Students can choose from five-, seven-, 10-, 12- and 15-year loan terms. In general, the longer the term, the higher the interest rate.
Shorter terms have higher monthly payments, so make sure you can afford these payments before choosing a short-term loan. Remember, you can always refinance your loan to a different term after graduating if you want to pay off your loan faster.
Students can choose from a variable-rate loan or a fixed-rate loan. Monthly payments on a fixed-rate loan will remain the same for the entire loan term, while payments on a variable-rate loan may fluctuate month to month as overall market rates change.



Undergraduate Loans
Interest rates for undergraduate loans range from 2.99% APR to 11.78% APR for fixed-rate loans and from 0.99% APR to 10.44% APR for variable-rate loans.
Undergraduate students will almost always require a co-signer on their loans, unless they're currently employed and have a solid credit history. A co-signer can be anyone you know with a good credit score, including a parent, other relative or close friend.
Graduate Loans
Interest rates for graduate loans range from 2.99% APR to 6.14% APR for fixed-rate loans and from 0.99% APR to 5.77% APR for variable-rate loans.
Graduate students are not required to have a co-signer, but adding one will likely help them qualify for a lower interest rate. Both undergraduate and graduate students can borrow up to the annual cost of attendance, minus any other financial aid.
All rates accurate as of Nov. 3, 2021.
---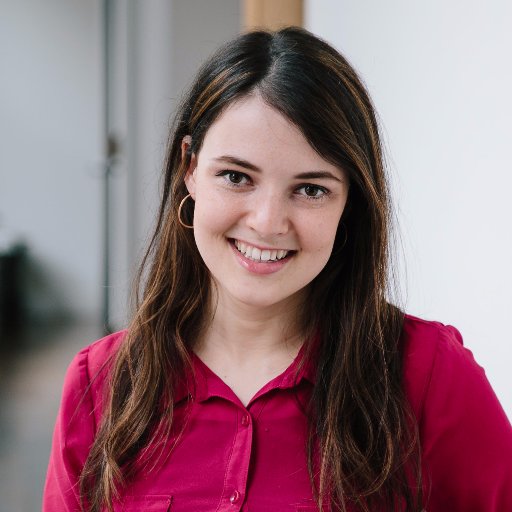 Written By
Zina Kumok
Zina Kumok is a freelance writer specializing in personal finance. A former reporter, she has covered murder trials, the Final Four and everything in between. She has been featured in Lifehacker, DailyWorth and Time. Read about how she paid off $28,000 worth of student loans in three years at Conscious Coins.