How to Pay Off $400k in Student Loans
If you have a large amount of student loan debt, paying it off is a process you should make a plan for. This article will break down some steps you can take.
Figuring out how to pay off $400K in student loans can be a challenge, as this is a large amount of debt to deal with.
But the good news is there are proven steps you can take on the path to becoming debt-free. Here are some things you can do to try to make the payoff process easier if you have $400,000 in student loan debt.



1. Choose the right repayment plan
The right payoff plan can be crucial when you're determining how to pay off $400K in student loans.
If you have federal student debt, you can change your repayment plan as needed. While the standard repayment plan would have you free of your debt in 10 years, the monthly payments may be too high for you to comfortably afford if you have a lot of loans. You have other options, including income-driven plans, which cap payments at a specific percentage of your income. After making 20 to 25 years of payments on an income-driven plan, any remaining balance is forgiven.
You don't have as much flexibility in private student loans, as once you have selected your loan, you are committed to the loan term you agreed to up front. As a result, you should choose your initial loans carefully. If you aren't happy with the payoff timeline you've chosen, you do have the option to refinance your loans. That would mean getting a new loan — ideally with your preferred payoff time and a lower interest rate — and using it to pay off your existing debt.
2. Explore loan forgiveness options
Federal student loans provide another option for loan forgiveness in addition to making a sufficient number of payments on an income-driven plan.
If you work full time for a qualifying not-for-profit organization or for the government, you may become eligible for Public Service Loan Forgiveness (PSLF). PSLF enables you to get any outstanding loan balance on eligible federal loans forgiven after making 120 on-time payments on an income-driven plan.
If you are interested in doing public service work, PSLF could help you to get a good portion of your $400,000 in student loan debt forgiven after just 10 years. Remember, though, that forgiveness is not available for private student loans.
3. Make a debt payoff plan
If you want to determine how to pay off $400K in student loans quickly, then you should create a debt payoff plan that goes beyond making the minimum payments on all of your loans. You should decide how much extra you want to pay toward your loans each month and the order in which you prefer to pay down your debt.
One of the best approaches is to make minimum payments on all student loans and an extra payment on your highest-interest debt. That will enable you to pay off your more expensive loans more quickly so you can reduce total borrowing costs.
You also could use a "debt snowball" approach, which would involve paying off your loans with the lowest balances first even if they don't have the highest interest rates. That would allow you to entirely eliminate some debts more quickly, which could help you to build momentum and stay motivated in your debt payoff efforts. However, it could mean you end up spending more on loan repayment over time because you are stuck with your higher-interest debt for longer.
Whatever repayment approach you decide on, you should make and live on a budget that enables you to pay the desired extra amount toward your loans each month.



4. Look for student loan repayment help as an employee benefit
Some employers offer loan repayment help as a workplace benefit. If you have $400,000 in student loan debt, looking for a company that will help you to pay it off could be a smart decision. If your employer contributes to loan payoff, you can pay down your balance more quickly, meaning your loans will not cost as much over time.
5. Consider refinancing your student loans
Finally, you may want to refinance your student loans to help lower costs. Both federal and private loans can be refinanced, but refinancing federal loans requires giving up important benefits, while refinancing private loans doesn't. That's because you can refinance only with private lenders.
To refinance your debt, first shop around for a lender offering you an affordable student loan refinance loan. You'll want to be sure the interest rate on your new loan is lower than the rate on your current debt so you can reduce payoff costs. You'll also want to see the lender's loan limits, especially if you are trying to figure out how to pay off $400K in student loans, as that's a hefty sum.
If you can find a new loan at a competitive rate that allows you to pay off most or all of your current private loans, you can simplify your debt by having one monthly payment instead of many — and hopefully cut total payoff costs.
Juno can help you to qualify for the best possible student loan refinance loans. We assemble groups of borrowers and negotiate with partner lenders on their behalf to help each borrower get the most competitive interest rate possible.
Bottom line: How to pay off $400K in student loans
Ultimately, when you're determining how to pay off $400K in student loans, you should consider your career and financial goals to find the solution that works best for you. If you decide to refinance, Juno can help make the process easier and more affordable.
Juno can help you find the most affordable possible rates on refinancing student loans. Juno negotiates on behalf of borrowers with partner lenders to help each student qualify for the best refinance rates they can given their financial situation.
Join Juno today to find out more about how you pay off your student debt faster.
---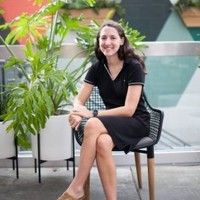 Written By
Christy Rakoczy Bieber
Christy Rakoczy Bieber is a full-time personal finance and legal writer. She is a graduate of UCLA School of Law and the University of Rochester. Christy was previously a college teacher with experience writing textbooks and serving as a subject matter expert.