How to Plan for College - A Full Guide
Making a plan for college can be intimidating. Read on for our straightforward, comprehensive guide.
Creating a plan for college can be a little intimidating. OK, let's be honest — it can be downright terrifying.
Beyond choosing your area of interest and narrowing down your list of schools, you'll need to apply for financial aid and decide how to approach your student loans. Each decision along the way will have a significant impact on the path your adult life ultimately takes.
So let's make things simple. Here's a straightforward, comprehensive guide to planning for college.



Pick an area of interest
Making a plan for college starts with deciding what you want to study. Some high school students know exactly what they want to major in, but most don't. It's OK if you have multiple interests or if you're completely unsure.
If you do have a career in mind, start researching the best universities offering that degree. For example, if you want to major in marketing, look up the best marketing programs in the country.
If you're interested in several areas, try to find a college with a solid reputation for most of those programs. Let's say you're interested in marketing and Chinese. In this case, look for a college with an above-average Asian language department and business school.
Choose the type of college
While many students assume that attending a traditional four-year institution is the best fit, trade school is the best option for those interested in a vocational career.
Students who do want a bachelor's degree can either attend a four-year college or attend a community college before transferring to a four-year institution. Many students can get their prerequisites out of the way at a community college for much less than the cost of a regular four-year school.
Before you select a community college, make sure those credits will transfer to the four-year college you have in mind. Otherwise, you'll have to retake those classes.
Students also have to decide between a private or public institution. A private college is one that does not receive government funding, so it's usually more expensive than a public university. However, public universities charge different rates for in-state students and out-of-state students. It may be just as expensive to attend a nonlocal public university as it would be to attend a private college.



Decide how to pay for college
College is notoriously expensive, and the rising cost of tuition has exceeded inflation in recent years. That's why deciding how to pay for college can be the most important decision you make. If you choose a career where you need an advanced degree, such as a master's or doctoral degree, paying less for your undergraduate degree becomes even more important.
Utilize government-based financial aid
The first step to paying for college is filling out the Free Application for Federal Student Aid (FAFSA). After you complete the FAFSA, you'll receive access to federal and state grants, work-study, and federal student loans. Many university-based scholarships also require you to fill out a FAFSA form to be considered.
The FAFSA will also make you eligible for need-based financial aid such as the Pell Grant and the Federal Supplemental Educational Opportunity Grant. Many states also provide grants to students attending college in state, and most require the FAFSA.
Work-study is another form of aid that is given only to students with demonstrated financial need. Work-study involves having an on-campus job, typically requiring between 10 and 20 hours a week. Students can use work-study funds to pay for expenses such as tuition, housing and transportation.
The FAFSA is also necessary to qualify for federal student loans, which have more income-driven repayment options, more loan forgiveness programs and longer deferment periods than private student loans.
Apply for scholarships
While student loans have to be repaid after graduation, scholarships are a form of financial aid that does not need to be repaid. That's why students should apply for as many scholarships as possible. Every dollar you receive in scholarship money is a dollar you won't have to borrow and pay interest on.
The college you attend will have its own grants and scholarships. Contact the financial aid office to ask how to apply for scholarships. Sometimes, you can apply for scholarships even after you're enrolled.
You also should apply for external scholarships through third-party sites such as Niche.com, Scholarships.com and the College Board's scholarship database. Even upperclassmen are eligible for scholarships, so keep applying throughout your college career.



Take out private student loans
If you've maxed out your federal financial aid, applied for scholarships and still need more money for college, consider taking out private student loans.
Juno offers undergraduate student loans with five-, seven-, 10-, 12- and 15-year terms. In general, loans with longer terms will have lower monthly payments and a higher total interest burden, while shorter loan terms will have higher monthly payments but less interest paid over the life of the loan.
Borrowers can choose from a variable-rate loan or a fixed-rate loan. Payments on a fixed-rate loan will stay the same throughout the entire loan term, while payments on a variable-rate loan may differ month to month.
The interest rates for a fixed-rate loan range from 2.99% APR to 11.78% APR, while rates for a variable-rate loan range from 0.99% APR to 10.44% APR. Borrowers can get prequalified and see their rate without hurting their credit score.
The maximum annual amount is the cost of attendance minus any other financial aid, including federal student loans, grants and scholarships.
Borrowers will likely need a co-signer to receive a Juno student loan, as is the case with other private student loan companies. The co-signer will be legally and financially liable if you default on the loan at any time.
All rates accurate as of Nov. 3, 2021.
---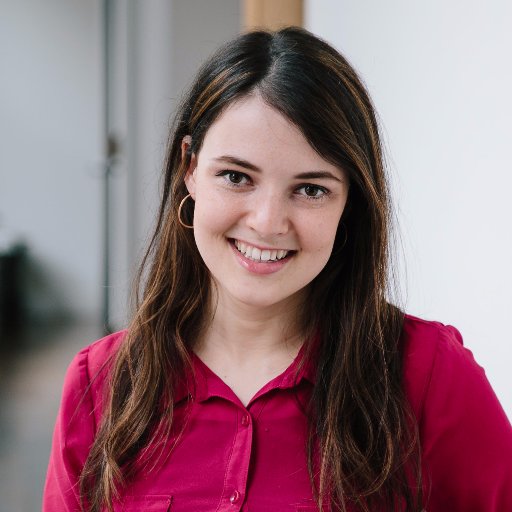 Written By
Zina Kumok
Zina Kumok is a freelance writer specializing in personal finance. A former reporter, she has covered murder trials, the Final Four and everything in between. She has been featured in Lifehacker, DailyWorth and Time. Read about how she paid off $28,000 worth of student loans in three years at Conscious Coins.