How to Refinance Student Loans With a Cosigner
If you're thinking about refinancing your student loans, but you have a cosigner, this article will help you understand the process.
Getting the best refinancing rates is all about proving to the lender that you can be trusted to repay the remainder of your balance. That's why having a cosigner helps, because it gives the lender someone else to hold responsible if you default.
But not everyone is a good candidate to cosign, and not every lender offers the option to refinance with a cosigner. We'll explain the finer details of refinancing with a cosigner, including your options when refinancing through Juno.
Why You Should Refinance Student Loans with a Cosigner
It's a common scenario. You see that student loan interest rates are falling and want to refinance to take advantage of a lower rate. But when you apply, you're denied because of poor credit, low income, or insufficient credit history.
Instead of accepting the denial, you can ask someone to cosign on the loan to increase your odds of being approved. The cosigner acts as a buffer for the lender, someone they can rely on to pay the loan back if you default.
You may be approved to refinance student loans without a cosigner, but adding a cosigner will help you get a lower interest rate. This can save you hundreds or even thousands in interest over the life of the loan.
How to Refinance Student Loans with a Cosigner
When refinancing through Juno, not all of the listed lenders will accept a cosigner. Only Splash and Laurel Road will allow cosigners, not Earnest.
Here's what to know before selecting a lender:
Splash
Splash is not a direct lender, but connects borrowers to other lenders who offer student loan refinancing. Their lending network includes banks and credit unions.
Fixed interest rates start at 2.49% APR, and variable rates start at 1.88% APR. Borrowers who refinance between $50,000 and $150,000 with Splash will earn a $500 cashback bonus, and borrowers who refinance more than $150,000 will earn a $1,000 cashback bonus.
Laurel Road
Laurel Road offers student loan refinancing for medical professionals, including doctors, dentists, physician assistants, nurses, and optometrists. Juno customers will receive an interest rate that is .25% less than if they went through Laurel Road directly. Fixed interest rates start at 2.75% APR, and variable rates start at 1.74% APR.
If you have loans from medical school, you may qualify for $100 payments while in residency or fellowship. This can be especially helpful because residents and fellows often live on a low salary and may not be able to afford the full loan payment.
Refinancing with a Cosigner FAQs
What are the requirements for a cosigner?
Because a cosigner may end up taking over payments if you default, the lender may have income and credit score requirements. In general, a cosigner needs to have good credit, consistent income, and a verified employer.
If the cosigner you choose has a history of late payments or doesn't have a source of income, the lender may not approve them. You can try to find a new cosigner or work on improving your own credit and income so you can qualify without one.
A cosigner can be anyone you know, and they don't have to be related or married to you. You can ask a friend, co-worker, or neighbor. The only requirements that matter are the ones set by the specific lender.
Will a cosigner stay on the loan forever?
The cosigner will remain on the loan until the debt is paid off, until you refinance the loan without them, or until you ask the lender to remove them. Only some lenders will remove a cosigner upon request.
If you currently have a cosigner on a loan, you can try to refinance the loan without the cosigner. If the lender approves you as the sole borrower, then the cosigner will no longer be on the loan and will not be financially or legally liable for any payments. To refinance without a cosigner, you'll need to have good credit and a high enough income to qualify by yourself.
Some lenders may offer a cosigner release, which means that they will remove the cosigner from the loan without requiring a complete refinance. This isn't available with every lender, and you generally need complete at least six months of on-time payments before you can qualify for a cosigner release.
Removing the cosigner from the loan will benefit them significantly, as it will be one less loan on their credit report. This may help them qualify for a mortgage or other major loan since many lenders see being a cosigner as a liability.
Does it cost extra to refinance with a cosigner?
There are no extra costs or fees associated with refinancing with a cosigner. It may take more time for the lender to verify a cosigner's income and employment history, but this will not affect you financially.
Because adding a cosigner can decrease the interest rate you receive, adding a cosigner on the loan can actually save you money in the long run.
Juno can help you find the most affordable possible rates on refinancing student loans. Juno negotiates on behalf of borrowers with partner lenders to help each student qualify for the best refinance rates they can given their financial situation.
Join Juno today to find out more about how you pay off your student debt faster.
---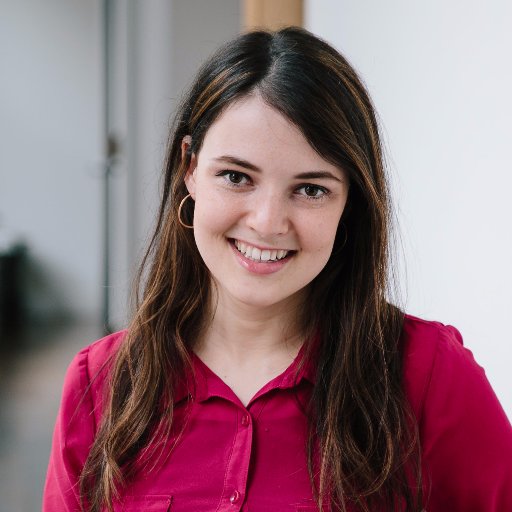 Written By
Zina Kumok
Zina Kumok is a freelance writer specializing in personal finance. A former reporter, she has covered murder trials, the Final Four and everything in between. She has been featured in Lifehacker, DailyWorth and Time. Read about how she paid off $28,000 worth of student loans in three years at Conscious Coins.