How to Remove a Cosigner from a Student Loan and Why It Can Be Helpful
A cosigner can help you qualify for a loan. But you may want to remove them later on. Learn how to remove a cosigner from a student loan.
To qualify for a private student loan as a college student, you likely needed a parent or relative to act as a cosigner. You're not the only one; the Consumer Financial Protection Bureau (CFPB) reported that more than 90% of private student loans are cosigned.
Adding a cosigner can help you get approved and qualify for a lower rate than you'd get otherwise. But serving as a cosigner is a big responsibility, and you may want to remove your cosigner from the loan down the road. Continue reading to learn how to remove a cosigner from a student loan.



What Is a Cosigner?
When you apply for a private student loan, the lender will review your credit report and income.
The average credit score of college students between the ages of 18 and 24 is 630. Many lenders require higher credit scores, such as 650 and above. And the best interest rates are typically for borrowers with scores between 740 and 850 — very good to excellent credit.
You likely don't meet the lender's income requirements either since you're still in school. That's where a cosigner comes in.
A cosigner is someone that has good to excellent credit and a reliable source of income. Cosigners are usually parents or close relatives, but they can also be friends if they meet the lender's requirements.
The cosigner acts as a guarantor on the loan. If you fall behind on the payments, the cosigner is responsible for making them. Having a cosigner makes lenders more comfortable lending to you since there is someone else backing the loan, so you're more likely to get approved.



Why Would a Cosigner Need to Removed From a Loan?
While a cosigner can be very helpful when you're in need of financial aid, there are times when it may make sense to remove the cosigner from the loan:
1. The Cosigner Is Approaching Retirement
Most cosigners are older adults. In fact, 57% of all private loan cosigners are 55 or older. As your cosigner approaches their retirement age, they may be more worried about their debt obligations and monthly payments.
Removing them from the loan can give them peace of mind. They don't have to worry about the lender pursuing payments from them, and they don't have to budget for that monthly payment.
2. The Cosigner Wants to Apply for a Loan
When someone applies for a loan, one of the things lenders consider is the applicant's debt-to-income ratio (DTI), or the amount of debt they have relative to their income.
Many lenders, including car loan lenders and mortgage lenders, require borrowers to have a DTI of 36% or less. As a cosigner on a student loan, the loan shows up on their credit report and can impact their DTI. If the loan payment pushes their DTI over 36%, it can be more difficult to get approved for a loan. Or, the higher DTI can cause them to pay a higher interest rate than they'd get without the loan on their credit reports.
3. You're Worried the Loan Will Affect Your Relationship With the Cosigner
Asking someone to be a cosigner is a huge favor, and over time, could potentially strain your relationship with that person. Especially if you miss a payment and they have to make it instead, you could find that your relationship has more tension than it did before.
By removing them from the loan, they're no longer responsible for it, so you can eliminate that stress from your relationship.
How to Remove a Cosigner from a Student Loan
If you decide to remove a cosigner from a student loan, there are two main ways to do it:
1. Ask Your Lender About Cosigner Releases
Some private student loan lenders offer cosigner releases. After making on-time payments for a set period — usually 36 to 48 months — you can apply to have the cosigner released. If you meet the lender's borrower requirements on your own, the lender will approve the request and remove the cosigner. Going forward, you'll be solely responsible for the loan.
Not all lenders offer cosigner releases, so check with your lender to see if it's an option.
2. Refinance Your Student Loan
If your lender doesn't offer cosigner releases and you're trying to figure out how to remove a cosigner from student loan accounts, there is a workaround: student loan refinancing.
If you are working and have good credit now, you can refinance your student loans solely in your name. When you refinance, you'll take out a new loan and use it to pay off the old one. The account will be marked paid in full, and your cosigner will no longer have any obligation for the loan.



Managing Your Debt on Your Own
While a cosigner can be invaluable when you need a loan for college, there are times later on when you may want to remove the cosigner from the account. By contacting your lender and asking how to remove a cosigner from a student loan or by refinancing your debt, you can end your cosigner's responsibility for the debt and handle it yourself.
Juno can also help you to explore refinancing options, as we negotiate private student loan refinance loans on behalf of groups of borrowers as well. Whether you are refinancing your loans from Wells Fargo or you have a different loan you were hoping to refinance and were looking for Wells Fargo refinance loans, Juno can help you to find the best alternative for you.
Join Juno today to find out more about your options for affordable private student loans to help fund your degree.
---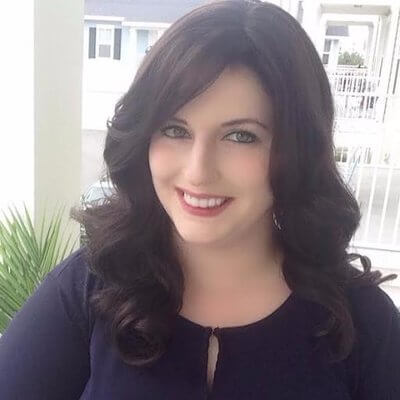 Written By
Kat Tretina
Kat Tretina is a freelance writer based in Orlando, FL. She specializes in helping people finance their education and manage debt. Her work has been featured in Forbes, The Huffington Post, MarketWatch, and many other publications.