Is It Worth It to Refinance Student Loans?
If you're deciding whether or not to refinance your student loans, this article will help break down how this can be worth it.
Let's face it - dealing with the student loan repayment process is a drag.
Beyond the monthly hit to your bank account, finding the right repayment plan and maintaining eligibility for any relevant loan forgiveness programs is tedious at best. It's completely understandable if the prospect of refinancing just sounds like too much work.
But the benefits of refinancing often outweigh the efforts involved. Read below to see why refinancing is usually worth it - and when you might be better off waiting.
Why Refinancing Can Be Worth It
Refinancing can seem like a hassle, full of time-consuming paperwork and tedious calls with lenders. But it's probably not as bad as you imagine. Here's what you should know about the refinancing process:
No fees
Some borrowers think that refinancing student loans comes with application and origination fees, similar to refinancing a mortgage. But there are no extra costs associated with refinancing student loans.
There's also no limit on how many times you can refinance student loans. Because there are no extra fees, you should refinance any time you can save on interest. Some borrowers refinance as often as every year to take advantage of lower interest rates.
Simple process
Unlike refinancing a mortgage or auto loan, refinancing student loans does not include an appraisal. The lender just needs to verify your credit score, income, and employer before they can determine the interest rate you qualify for.
It's a relatively simple and painless process, usually taking less than a month from start to finish. In some cases, it can take just a few weeks.
When It's Worth Refinancing Student Loans
When you have private student loans
A general rule of thumb for student loan refinancing is to be careful about refinancing federal student loans. Federal loans come with benefits like income-driven repayment plans, year-long deferment programs, and multiple loan forgiveness options - perks that will be forfeited when you refinance.
But private loans rarely have similar benefits, so there's usually no harm in refinancing them. When you have private student loans, you should always consider refinancing to get a lower interest rate.
When you could save thousands of dollars
Borrowers often underestimate how much they could save by refinancing, and the results can be staggering - especially if they have an extremely high-interest rate.
Let's say you owe $30,000 in student loans with a 12% interest rate and a 10-year term. Your monthly payment is $430.41. If you refinance to a 5% interest rate and a 10-year term, you'll pay $15,200 less in total interest over the life of the loan. You would also pay $127 less each month.
That difference could be used to pay off other loans, save for a down payment, or invest in a retirement account. For example, if you invested $127 a month in an account earning 7% interest, you would have $155,981.96 after 30 years.
When It's Not Worth Refinancing Student Loans
When you're working toward loan forgiveness
Because refinancing converts federal student loans into private loans, borrowers immediately lose access to all federal benefits when they refinance, including loan forgiveness. If you're in the middle of working toward loan forgiveness, think twice before refinancing.
The decision can be more difficult if you've just started working toward the forgiveness requirements and are having second thoughts. In this instance, you should look at the official loan simulator to see how much you could with loan forgiveness compared to how much you could save by refinancing.
You should also consider whether your salary would increase if you didn't have to meet specific employer requirements for loan forgiveness. For example, because Public Service Loan Forgiveness (PSLF) requires that you work for a government agency or nonprofit, your salary may be lower than if you worked for a private company. In some cases, that salary bump may be enough to justify foregoing loan forgiveness.
When you have a low income
Low-income borrowers benefit the most from having federal student loans, which have provisions in place to keep payments affordable. For example, a borrower on an income-driven repayment (IDR) plan may be able to pay hundreds less each month. This is an option not available by refinancing to a private loan. IDR plans also offer loan forgiveness after 20 or 25 years, depending on the type of IDR plan.
Borrowers also have access to long deferment and forbearance programs, many of which can be stacked on top of each other. Most private lenders have limited forbearance periods, usually around six months maximum.
Refinance with Juno
If you're interested in saving money on your student loans, consider refinancing student loans with Juno, where you could save thousands of dollars in total interest.
Fixed interest rates start at 2.25% APR, and variable interest rates start at 1.63% APR. The final rate will depend on your credit score, income, and other factors. Borrowers can check their rate with all three Juno partners without a negative impact on their credit score.
Juno works with three different lenders: Earnest, Splash, and Laurel Road. Both Earnest and Laurel Road provide Juno customers with a .25% interest rate discount they wouldn't receive if they went through those lenders directly.
Borrowers refinancing with Splash through Juno may receive a $500 bonus if they refinance between $50,000 and $150,000 or a $1,000 bonus if they refinance more than $150,000.
---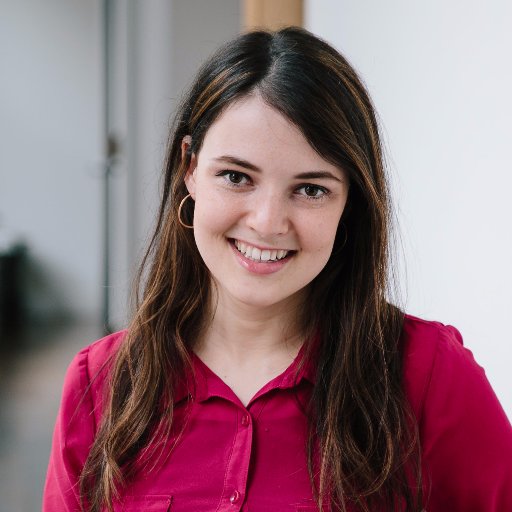 Written By
Zina Kumok
Zina Kumok is a freelance writer specializing in personal finance. A former reporter, she has covered murder trials, the Final Four and everything in between. She has been featured in Lifehacker, DailyWorth and Time. Read about how she paid off $28,000 worth of student loans in three years at Conscious Coins.