Is Tuition Insurance Worth It?
Tuition insurance may be able to help you avoid financial loss if you need to leave school. Learn more about whether tuition insurance is right for you.
Tuition insurance could help you avoid financial loss if you have to leave school for a covered reason. However, buying college tuition insurance isn't always necessary. A lot depends on whether your school has a refund policy and the likelihood that you will need to leave school for a covered reason.
Here's what you need to know to decide whether tuition insurance is right for you.



What is tuition insurance?
So, what is tuition insurance exactly? It is a type of insurance policy that reimburses you if you incur college costs for a semester of school that you cannot attend.
Attending school can be very expensive, and students are often required to pay for their entire semester upfront before the first day of class. Unfortunately, issues can arise that make it impossible to finish a semester. If that happens, you could be at risk of losing tens of thousands of dollars.
Tuition insurance helps you avoid that loss. It reimburses you for the money you paid out to your college if you cannot complete the semester for a covered reason.
How does college tuition insurance work?
If you choose to buy college tuition insurance, you'll pay premiums for each semester when you want this protection. If you must leave school for a covered reason, then your tuition insurance will reimburse you for the financial losses that result from your unplanned departure.
What does tuition insurance cover?
The specific covered reasons for leaving school will vary depending upon the terms of your policy. In most cases, tuition insurance will pay for your lost college expenses if you have a health-related issue such as:
Development of an acute illness

Injuries

Development or worsening of a chronic condition

Development of a mental health condition
You will be reimbursed for the college costs that you incurred for the semester when you can no longer attend.



When can you buy tuition insurance?
Generally, you can buy tuition insurance up to the first day of class. In some cases, colleges allow you to purchase this coverage at the same time you pay your tuition and fees.
Who offers tuition insurance?
Colleges may offer tuition insurance directly, or you may be able to buy coverage through a third-party provider.
Does tuition insurance cover COVID-19?
Some tuition insurance policies specifically exclude coverage for COVID-19-related medical issues. You should read the fine print of your policy carefully if you are concerned that the coronavirus will impact your ability to complete your academic program.
In most cases, even policies covering COVID-19 reimburse you only if you develop the disease and do not provide coverage if there is an interruption in the normal academic program due to the pandemic.
How much does tuition insurance cost?
The costs of tuition insurance vary by school and insurer. When purchased directly from your college, tuition insurance usually comes at a price of around 1% of your college costs. When purchased through a third-party insurer, college tuition insurance policies are often more expensive — usually about 2% of the college costs you're insuring.



Should you buy college tuition insurance?
Buying tuition insurance can make sense if you have concerns that there's a chance you'll lose money due to becoming unable to complete a semester of school.
Before buying this type of protection, see what your school's refund policy is. Some schools will provide full or partial refunds if you develop a health issue that prevents you from attending courses and working toward your degree. If that's the case, you may not need tuition insurance because your school would give you back the money anyway.
If your school doesn't have a generous refund policy, then investing in tuition insurance could be worthwhile so you do not end up losing a lot of money if the unexpected happens. This is especially true if you have physical or mental health issues that you fear could worsen and impact your ability to continue your education. You don't want to end up having to pay tuition and not being able to work toward your degree, especially since attending school is expensive enough.
Tuition insurance is just one way you can help ensure college doesn't cost more than necessary. You also should limit the amount of student loans you take on and shop carefully for which loans are best for you. By maxing out federal Direct Loans before taking out private loans and by comparing quotes from private loan lenders, you can borrow for school at the lowest possible cost.
Juno can help both undergraduate students and graduate students reduce the cost of college attendance. We harness the power of collective bargaining to negotiate on behalf of groups of students. Our private lender partners offer competitive rates and loan terms, and borrowers will generally find that Juno can help them qualify for much lower rates than they could find elsewhere.
To learn more about how Juno can help you cover the cost of earning your degree, join Juno today.
---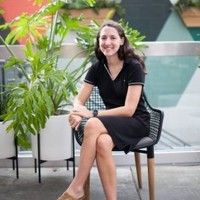 Written By
Christy Rakoczy Bieber
Christy Rakoczy Bieber is a full-time personal finance and legal writer. She is a graduate of UCLA School of Law and the University of Rochester. Christy was previously a college teacher with experience writing textbooks and serving as a subject matter expert.