Prodigy Finance Review: Student Loan Refinancing and Private Student Loans
Read this Prodigy Finance review to help you to decide if a loan from this lender is the right choice for funding your graduate degree.
Prodigy Finance student loans are available to international students pursuing a graduate degree. Prodigy Finance offers financing for more than 800 schools in 18 countries. This Prodigy Finance review can help you to decide if getting a loan from this lender is the right choice for you to fund your graduate degree.



Prodigy Finance Review: Prodigy Finance at a Glance
Prodigy Loan Pros
Prodigy Finance is one of few lenders offering loans to international students:

Most lenders require U.S. citizenship or permanent residency.

No co-signer is required to qualify:

Many lenders that do cater to international students require a U.S.-based co-signer to qualify for financing. That is not necessary for a Prodigy loan.

No hard credit check is required to check your rate:

You won't damage your credit by determining if Prodigy Finance is right for you.
Prodigy Loan Cons
Loan eligibility is limited:

You must be a graduate student and you either must be an international student or must be studying abroad in order to be eligible.

There's a high administrative fee:

Many competing lenders do not charge an upfront administrative fee for graduate student loans.

Only variable-rate loans are available:

Borrowers interested in a Prodigy Loan will not have the option to secure a fixed-rate student loan.
Prodigy Finance Review: Interest rates, fees, and terms
Prodigy Loan Reviews: Loan Options
Prodigy Finance offers variable-rate student loans for students pursuing graduate degrees. If you are based in the United States, you will be eligible for a Prodigy Loan only if you are studying abroad in one of 18 supported countries and at one of more than 800 eligible schools.
International students from more than 150 countries are eligible to get a loan from Prodigy Finance if they are planning to attend school in the United States.
The interest rate on Prodigy Loans starts at 6.70% APR as of Oct. 18, 2021. Remember, because this is a variable rate, rates and terms could change. As most Prodigy Finance reviews note, you can check your rate without a hard credit check.



Prodigy Loan Requirements
Prodigy Finance doesn't have a minimum credit score or income requirement because it bases eligibility on future income. Only international students and U.S.-based students who are studying abroad will be eligible, and Prodigy Loans are not available in all states. You also must meet certain other eligibility requirements, including:
Being enrolled at least half time

Completing a graduate degree in an eligible educational program such as business, policy, engineering, economics, computer science, science, law or math
Prodigy Loan Repayment Terms
Prodigy Finance offers a choice of repayment terms, with borrowers who choose a Prodigy Loan eligible to take up to 20 years to repay their educational debt. Options for loan repayment terms are:
7 years

10 years

15 years

20 years
Prodigy Student Loan Repayment Options
Borrowers who are still in school will have a choice of beginning payments immediately or deferring payments until after graduation and after a six-month grace period upon graduating.
Prodigy Finance doesn't offer a formalized forbearance or deferment policy but instead will review on a case-by-case basis whether borrowers can pause payments due to returning to school, military service or financial hardship. Death and disability discharges are also reviewed on a case-by-case basis.



Alternatives to a Prodigy Loan
This Prodigy Finance review can help you to decide if a Prodigy loan is right for you. But it's also important that you consider all of your student loan options. That's because there are many lenders, and rates and terms can vary dramatically between them.
Typically, borrowers should compare quotes from several lenders to help them find the most affordable rates and lowest fees. Juno also can help streamline this process and make getting the ideal loans quicker and easier.
Juno offers private student loans for undergraduates, private student loans for graduate students and student loan refinance loans through trusted partner lenders. We get groups of borrowers together and negotiate on their behalf. That enables each borrower to get an exclusive offer negotiated through the power of collective bargaining. Borrowers often end up with offers well below the rates that competitors offer.
To find out more about how Juno can help you to get the best rates on your private student loans or student loan refinance loans, join Juno today.
---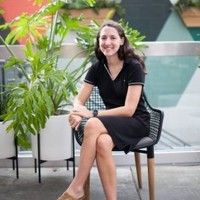 Written By
Christy Rakoczy Bieber
Christy Rakoczy Bieber is a full-time personal finance and legal writer. She is a graduate of UCLA School of Law and the University of Rochester. Christy was previously a college teacher with experience writing textbooks and serving as a subject matter expert.