Pros and Cons of Graduating From College Early
Graduating early from college can be a goal for many students, but is it a good idea? You can save money, but you may miss valuable experiences.
Most college students don't graduate within four years; it often can take six years or more to complete your bachelor's degree. Despite the statistics, there are many ambitious and focused students who have the option of graduating college early and completing their degrees in under four years.
Graduating early can sound appealing, but it's a major life decision. Before making your choice, make sure you consider the pros and cons.



The Cost of a Four-Year Degree
The cost of a college education is one of the main factors that cause people to consider graduating ahead of schedule. The College Board reported that four years of college costs an average of $90,760 for residents attending state schools and $206,760 for students attending private universities.
Reducing your time in school by even a semester can result in a lower overall cost and can decrease the amount of student loan debt you have when you graduate.
Benefits of Graduating Early From College
Graduating early from college does have some advantages.
1. You Can Lower the Cost of Your Degree
By graduating early, you can reduce the amount of time you're in school. By cutting out a semester or even a full academic year, you can substantially lower how much you spend on tuition, textbooks, and room and board. Depending on the type of school you attend, graduating one year early can save you between $22,690 and $51,690.
2. You Will Reduce the Need for Student Loans
Most college students use student loans for at least some of their education expenses. You can use student loans to cover tuition, fees, textbooks, and even living costs such as your dorm room or meal plan. By graduating early and reducing the cost of your degree, you can reduce the need for student loans. You'll graduate with less debt, making your payments more manageable.
3. You Can Enter the Workforce Sooner
If you graduate in May like the majority of college students, you face a tough entry-level job market as graduates compete for open positions. By graduating early — such as in December after the fall semester — you'll face less competition, potentially making it easier to get a job.
By entering the workforce sooner, you also can start earning a full-time income more quickly. It will help you pay down any debt you have, and you can build your savings or retirement fund.
Tip: If you graduate early and get a job, you are more likely to qualify for student loan refinancing since you have consistent income. You can refinance your loans to get a lower rate or different repayment term or to simplify your payments.



Drawbacks of Graduating Early From College
While there are benefits to graduating early, there are also some substantial drawbacks to keep in mind.
1. You'll Have a Tougher Workload in School
To graduate in under four years, you'll have to take a tougher course load than your peers do. Instead of just three or four classes, you may have to take five or six. Such an intense schedule can make it difficult to juggle your schoolwork and other commitments and can be stressful.
2. You'll Miss Out on Activities
Your senior year of college is an exciting time. In your final year, your college will have all kinds of activities for seniors, and you can enjoy different kinds of extracurriculars and spend time with your friends. If you graduate early, you'll miss out on that time. College is one of the only times you live with all your friends, so missing out on the opportunity can be a significant drawback.
3. You May Not Be Emotionally Ready for Post-College Life
You may not realize it yet, but post-college life is vastly different from life as a student. After graduation, you'll have to worry about finding an apartment, handling utilities, getting a full-time job, managing your schedule and cooking for yourself. It can be overwhelming. If you graduate early, you may graduate before you're even 21 years old. Graduating at such a young age may mean you're not emotionally ready for all of the challenges that will present themselves. For some students, it can be better to spend more time at school and get more life experience before venturing out as an adult.



Financing Your Education
The pros and cons of graduating college early are debated by students, parents and education experts. It can be tempting to graduate in under four years so you can start working and earning money sooner or so you can decrease your college costs by one semester or one year of tuition and room and board. But before you make any decisions about when to finish your degree, consider the drawbacks and benefits. If you need help evaluating your options, talk to your school counselor and career center to get their input. If you've decided to borrow money to help pay for college, sign up with Juno to get access to the best possible interest rates. Using its group bargaining power, Juno negotiates low rates and exclusive perks for its members, and joining is free.
---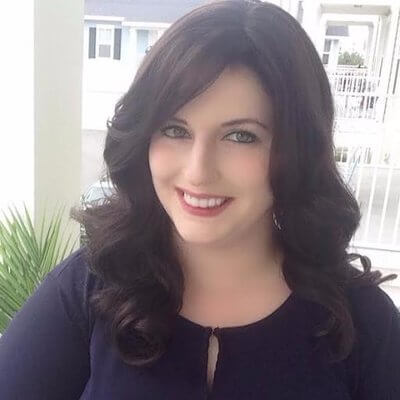 Written By
Kat Tretina
Kat Tretina is a freelance writer based in Orlando, FL. She specializes in helping people finance their education and manage debt. Her work has been featured in Forbes, The Huffington Post, MarketWatch, and many other publications.