Scholarships vs. Grants vs. Loans: What are the Differences?
There are several ways to pay for college and understanding how they are different is important. This article will help you understand the different types of aid you may receive.
For the uninitiated, college financial aid can be a confusing topic.
Depending on your financial circumstances, there are a variety of aid programs that you may - or may not - qualify for. Taking advantage of the best options available requires a general understanding of how each type of aid works.
Let's take a look at the three main categories of financial aid - scholarships, grants and loans - so you can make more informed decisions about the options available to you.



Student Loan
What is a Student Loan?
A student loan is a debt product that can cover the cost of a college education, including tuition, books, fees and room and board. Student loans are a type of installment loan, like a mortgage, auto loan or personal loan.
Student loans have to be repaid after you leave school, even if you don't graduate with a degree. They're available to community college, undergraduate, graduate and professional school students. Student loans are easier to obtain than grants and scholarships.
Types of Student Loans
There are two types of student loans: federal and private. Here's how they differ.
Federal Student Loan
To be eligible for federal student loans, you have to fill out the Free Application for Federal Student Aid (FAFSA). This form asks questions about your family's financial situation, which determines the types of federal loans you're eligible for. Students with lower family incomes will qualify for subsidized student loans, which don't charge interest during enrollment, right after graduation and during deferment periods. Students with higher family incomes will qualify for unsubsidized loans, where interest accrues at all times.
Federal student loans have fixed interest rates, which may vary from year-to-year. Interest rates are the same for every student, no matter their financial need. Repayment terms for federal loans range between 10 and 30 years, depending on the payment plan.
Unlike private student loans, federal loans have income-driven repayment plans, long deferment and forbearance periods and forgiveness options. They also often have lower interest rates than private loans.
Federal student loans require that students maintain a 2.0 GPA and make satisfactory academic progress (SAP). If you aren't working toward a degree, you may not qualify for more federal aid.
Parents can take out federal loans to cover their child's education. These loans will remain in the parent's name, unless the child refinances it in their own name after graduation.
Private Student Loan
Private student loans are distributed by private lenders and banks. Compared to federal student loans, they often have higher interest rates, fewer deferment options and no income-driven repayment plans. Private lenders may require that borrowers have a minimum credit score to qualify, and the exact score depends on the specific lender.
Most private lenders require that students have a cosigner on the loan, usually a parent or guardian. Private lenders can set interest rates based on the borrower or cosigner's credit score and income.



Scholarship
What is a Scholarship?
A scholarship is an award given to a student based on financial need, achievement or both. Scholarships do not need to be repaid. The amount of a scholarship depends on the provider. Some can be as low as $100, while others can cover the entire cost of tuition. Scholarships can be given to both incoming and current college students.
While some scholarships are only given for one year, others can be renewed every year until the recipient graduates, leaves school or reaches the maximum amount of time allotted. Many providers have a minimum GPA requirement to maintain a scholarship, often 3.0 or higher. If your GPA falls below that threshold, you may lose the scholarship.
Types of Scholarships
External
Companies and nonprofit organizations provide scholarships to students who meet their criteria. Many scholarship applications require an essay, high school or college transcript and reference letters from a teacher, coach or other adult authority figure.
Sites like Scholarships.com, Fastweb.com and Unigo.com compile scholarships from hundreds of different sources, and are popular places to find external scholarships.
Internal
Internal scholarships refer to those granted directly by the college or university you're attending. Some financial aid departments may use your FAFSA results to determine scholarship eligibility. Many colleges will automatically consider you for internal scholarships when you first apply, but some may require a separate application.
Grant
What is a Grant?
Like scholarships, grants do not have to be paid back. Grants usually refer to awards given based on need, but not always.
Types of Grants
Federal Grant
Like federal student loans, federal grants are only given to students who complete the FAFSA. The federal government offers the following types of grants:
Pell Grant

: Given based on financial need. The amount ranges from $400 to $6,495 for the 2021-22 academic year. The maximum amount generally increases every year.

Federal Supplemental Educational Opportunity Grant:

Students can receive between $100 and $4,000 a year, depending on their financial need. These grants are given on a first-come, first-serve basis.

TEACH Grant:

Given to students receiving a teaching degree or certificate. Students must commit to teaching in an underserved area after graduation to be eligible for this award. This is one of the few federal grants that does not include financial need as a requirement.

Iraq and Afghanistan Service Grant:

Students with a parent who died in Iraq or Afghanistan after the 9/11 attacks occured may be eligible for this grant. There is no need-based component with this grant.
State Grants
Most states provide grants to residents attending college in-state, and often require that students complete the FAFSA to qualify for state grants.
State grants can require a certain GPA, and many are only distributed to students with financial need. Some state grants are available to all students who qualify, while others are available on a first-come, first-serve basis.
University Grants
Universities often offer grants to students to pay for educational expenses. Contact your school's financial aid department to learn how to apply.
---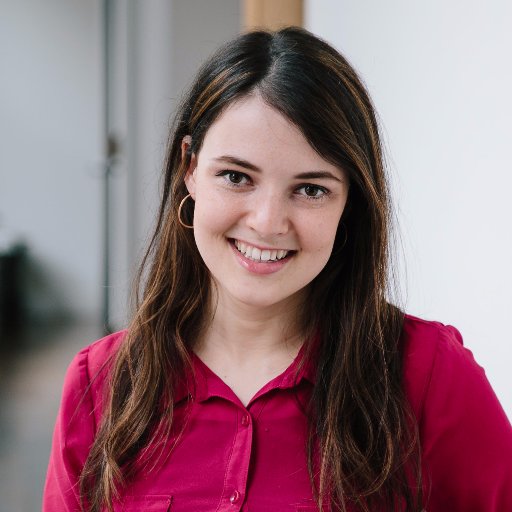 Written By
Zina Kumok
Zina Kumok is a freelance writer specializing in personal finance. A former reporter, she has covered murder trials, the Final Four and everything in between. She has been featured in Lifehacker, DailyWorth and Time. Read about how she paid off $28,000 worth of student loans in three years at Conscious Coins.