Student Loan Deferment vs. Forbearance: How to Decide
If you're deciding between deferment and forbearance on your student loans, this article will compare the two to help you decide which to go with.
As a student loan borrower, you've probably heard of deferment and forbearance. You probably also understand that both these programs exist to give federal student loan borrowers the opportunity to temporarily pause their payments.
But unless you've already taken advantage of deferment or forbearance, there's a good chance you're a little hazy on the difference between the two. Don't worry — we'll clear up the confusion and help you choose the right option.



Deferment vs. Forbearance
The federal government provides two ways for borrowers to pause student loan payments: deferment and forbearance. The programs are fairly similar, and the main difference is that borrowers with subsidized student loans will not have interest accrue while loans are deferred.
Subsidized loans will accrue interest during forbearance, and unsubsidized loans will accrue interest during both deferment and forbearance. All federal student loans are eligible for both deferment and forbearance. To apply for deferment or forbearance, contact your loan servicer.
The application process may take a couple of weeks, and you shouldn't skip any loan payments until you've officially been approved. If you miss a payment before your deferment or forbearance has gone through, it may count as a late payment and negatively impact your credit report.
You must meet one of the following criteria to be eligible for deferment:
Being unemployed

Being a current undergraduate or graduate college student or a graduate fellow

Receiving cancer treatment

Experiencing economic hardship

Being on active duty in the military

Being enrolled in an approved rehabilitation training program
If you don't qualify for a deferment program, you may still be eligible for forbearance. The most basic and common forbearance option is general or discretionary forbearance.
To qualify for a general forbearance, you must be able to prove some kind of financial hardship. That can include getting furloughed, having your hours cut at work, amassing medical bills and more. You may be required to submit proof of financial hardship to the loan servicer.
If you're not sure whether you qualify for deferment or forbearance, contact your loan servicer. It can go over your personal situation and discover which program, if any, you qualify for.
Alternatives to Deferment and Forbearance
Deferment and forbearance are not the only options for those who can't afford their monthly student loan payment. Here are some alternatives.



Refinance Student Loans
Refinancing your student loans can lead to more manageable payments. When you refinance your loans, you can extend the loan term and potentially reduce your monthly payment. There are no prepayment penalties on student loans.
Refinancing to a longer term may result in a higher interest rate than if you refinanced to a shorter term. However, you can always pay extra on the loans if your financial circumstances improve. You may still qualify for a low interest rate even if you choose a 15- or 20-year term, depending on your credit score, income and current market rates.
When you refinance student loans through Juno, you'll have access to extra savings compared to if you went to a lender directly. Both Earnest and Laurel Road provide a 0.25% interest rate discount if you refinance with them through Juno. If you refinance with Splash through Juno, you will receive a $500 bonus for refinancing between $50,000 and $150,000 and a $1,000 bonus if you refinance more than $150,000.
Switch to Income-Driven Repayment
Before applying for deferment or forbearance, consider switching to one of the five income-driven repayment (IDR) plans. These plans calculate your monthly payment based on your current income and family size. The less you earn, the lower your payment.
If your income is low enough, your payment could be $0. IDR plans also offer loan forgiveness after 20 or 25 years, depending on the plan and your loan type. The good news about IDR plans is that those $0 payments will still count toward loan forgiveness. But if your loans are deferred, those months of $0 payments will no longer help you reach loan forgiveness.
You can see how your payment would change by inputting your information into the official loan simulator. You'll have to report your income and family size every year to recertify your IDR payment. If your income increases, your IDR payment may also increase.
The reverse is also true. If you have another child or lose your job, your monthly payment may decrease. Borrowers can recertify their income at any time if they want to receive a lower payment. For example, if you get laid off or quit your job, you can recertify to qualify for a $0 monthly payment.



Ask for a Refund
If you've made any federal student loan payments since March 13, 2020, you can ask to have those payments refunded to your bank account. There is no fee, and you just have to contact the loan servicer. Many borrowers have multiple loan servicers, and you'll have to contact each one individually to request a refund.
It may take several weeks for the money to reach your bank account. Don't be afraid to contact the servicer if the refund doesn't show up after a month.
---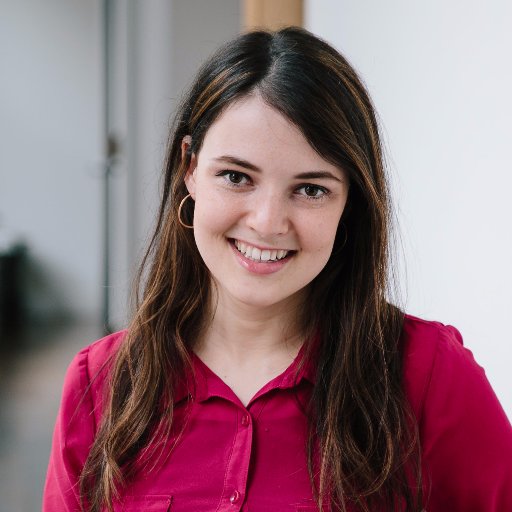 Written By
Zina Kumok
Zina Kumok is a freelance writer specializing in personal finance. A former reporter, she has covered murder trials, the Final Four and everything in between. She has been featured in Lifehacker, DailyWorth and Time. Read about how she paid off $28,000 worth of student loans in three years at Conscious Coins.