Student Loan Forgiveness for Firefighters Explained
Repaying student loans can be a challenge on a firefighter's salary, but student loan forgiveness for firefighters may be available. Read on to learn more.
Working as a firefighter can be rewarding, as you spend your career saving lives. However, repaying your student loans can be a challenge on a firefighter's salary. The good news is firefighter student loan forgiveness may be available.
You have several options to consider to help you get your debt repaid if you've chosen to build a career helping others by fighting fires. Here's what you need to know about student loan forgiveness for firefighters.



Public Service Loan Forgiveness
Public Service Loan Forgiveness is one of the best firefighter student loan forgiveness options for those with eligible federal student loans. However, this is an option only if firefighting is your career — it's not available to volunteer firefighters.
To be eligible for Public Service Loan Forgiveness, you must work full time for a federal, state, local or tribal government or a qualifying nonprofit organization. You also must make 120 on-time payments on an income-driven repayment plan.
After you've completed these requirements, you should be eligible to have the remaining balance of your eligible federal student loans discharged. To ensure that you remain qualified for firefighter loan forgiveness through this program, you also will need to submit an employment certification form each year or whenever you change jobs.
Loan Forgiveness on an Income-Driven Repayment Plan
If you do not qualify for Public Service Loan Forgiveness, there is another option for student loan forgiveness for firefighters. You can get student loan forgiveness after making a required number of payments on an income-driven repayment plan. This option is available for eligible federal loans regardless of what your career choice is, so even volunteer firefighters should be able to qualify.
There are four different income-driven repayment plans offered by the Department of Education. Each caps your monthly payments at a certain percentage of income (between 10% and 20% depending on the plan). After a period of 20 to 25 years, any remaining balance on your education loans will be forgiven.
This is not exclusive to firefighters, as anyone with eligible federal student loans can take advantage of this option. Payments are typically much more affordable with income-driven repayment than on the standard plan and could be set as low as $0 per month depending on your earnings.



Federal Perkins Loan Cancellation for Firefighters
For those with federal Perkins Loans, there's another firefighter student loan forgiveness option as well. It's possible to obtain 100% cancellation of federal Perkins Loans over a five-year period. Specifically, you can have the following percentages of your loans canceled:
15% after one year

15% after two years

20% after three years

20% after four years

30% after five years
To become eligible for this type of firefighter student loan forgiveness, you will need to apply to the school that issued your Perkins Loans or to the loan servicer that the school has designated.
Alternatives to student loan forgiveness for firefighters
Not everyone qualifies for student loan forgiveness for firefighters, and some people may prefer to deal with their loans more quickly rather than waiting decades for loan forgiveness to become available.
The good news is there could be other options to help you repay your student debt faster, including the following.
Loan repayment assistance programs
Some employers, private organizations or states offer loan repayment assistance for people in certain careers, including public service positions. You should research options in your local area for firefighter student loan forgiveness to see if you could qualify for help paying your loans from any of these resources.



Student loan refinancing
If firefighter student loan forgiveness is not an option for you and you cannot find other forms of repayment assistance, you may be able to make loan payoff easier by refinancing.
Refinancing involves securing a new loan to repay your existing debt. It's typically best to refinance only private student loans, as you must refinance with a private lender. The Department of Education doesn't offer refinance loans as an option, so you would need to give up the special borrower benefits federal loans offer in order to refinance federal student debt. This isn't a concern if you already have private loans.
Interest rates are near record lows now, and many people can qualify for a refinance loan at a more affordable rate than their current student loan debt. You may be able to reduce your interest rate, monthly payments and total payoff costs by refinancing.
If you are interested in a private student loan refinance loan, Juno can help. Juno gets groups of borrowers together and negotiates on their behalf with lenders. The goal is to use the power of collective bargaining to score special rates and discounts for each borrower in the group so those refinancing their student loan debt can get the best possible rates.
To find out more about how Juno can help you get an affordable refinance loan by making lenders compete for your business, join Juno today.
---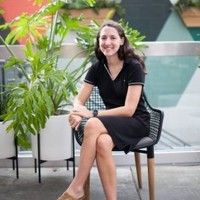 Written By
Christy Rakoczy Bieber
Christy Rakoczy Bieber is a full-time personal finance and legal writer. She is a graduate of UCLA School of Law and the University of Rochester. Christy was previously a college teacher with experience writing textbooks and serving as a subject matter expert.