Student Loan Hero Review: What You Need to Know
Student Loan Hero is a marketplace site that allows you to compare quotes from multiple private student loan and student loan refinancing lenders.
Let's face it, student loans can be overwhelming. And information from the federal government or private student loan lenders can be confusing and difficult to navigate. If you're not sure where to start, Student Loan Hero is a useful tool for understanding your loans and repayment options.
Student Loan Hero isn't a non-profit or government organization; it's a private, for-profit company. It has an incentive to encourage you to apply for certain products and services. But that doesn't mean it can't be helpful; it just means you need to do your homework.



What Is Student Loan Hero?
Student Loan Hero was founded by Andy Josuweit in 2012. When Josuweit graduated from college, he had six-figures of student loan debt. To help other borrowers like him, he started Student Loan Hero, working with lenders to offer student loan refinancing to site users.
In 2018, Student Loan Hero was acquired by Lending Tree, a publicly-traded company. LendingTree is a lead generator site, meaning it connects customers to lenders, credit card companies, and banks that meet their financial needs. In return, the company receives a commission or affiliate payout.
What Services Does Student Loan Hero Offer?
Student Loan Hero partners with multiple lenders and private companies that offer financial products. Through the site, you can find the following:
Student Loan Refinancing
Student Loan Hero's primary business is student loan refinancing. As of 2021, it has nine partner lenders that refinance private and federal student loans. Through its refinancing page, you can compare rates and loan terms and calculate your potential savings.
Private Student Loans
If you need help paying for your undergraduate or graduate degrees and have exhausted federal financial aid, Student Loan Hero has several private student loan partners. You can view rates and eligibility requirements for multiple lenders on one page, and pick the lender that works best for you.
Personal Loans
If you need money to pay for an emergency expense or to finance a home repair, you can shop for a personal loan through Student Loan Hero. It has lenders that work with borrowers with good credit and bad credit, so you can likely find a loan that meets your needs.
Side Hustles
If you want to pay off your student loans as quickly as possible, increasing your income is critical. While that can be difficult with your full-time job, a side hustle can be a useful way to earn extra money in your spare time. Student Loan Hero partnered with several gig economy companies, including grocery delivery companies and rideshare services.



Useful Student Loan Hero Tools
Besides its partner lenders and companies, Student Loan Hero has several other useful tools you can use to manage your debt — at no cost to you:
Calculators:

Student Loan Hero has a wide range of calculators you can use to manage your money, including student loan refinancing and lump sum payment calculators. These tools can help you estimate your savings, make informed decisions, and develop a debt repayment plan.

Forgiveness Programs:

The site has a searchable database of all student loan repayment assistance and forgiveness programs, including federal, state, and profession-based programs.

Articles:

Student Loan Hero has a robust team of writers that cover all aspects of student loans and personal finance. You can find tips on repaying your loans more effectively, boosting your income, or building an emergency fund. The site also covers the latest student loan news, such as developments with the

student loan payment freeze and interest waiver

.
Student Loan Hero vs. Juno
Student Loan Hero and Juno offer some of the same programs, and even share some lending partners. So what's the difference between these two companies?
Financial Incentives
Student Loan Hero receives a commission whenever you apply for a loan and get approved by a partner lender. The compensation rate may affect the order in which Student Loan Hero lists lenders. By contrast, Juno charges all lenders a set fee. That way, it's never swayed by a larger payout.
Lending Deals
Student Loan Hero is a marketplace site. It simply lists the rates and terms of its partner lenders all in one place.
Juno takes it a step further. Rather than serving as a marketplace, Juno negotiates directly with private student loan and student loan refinancing lenders to get the best deals. It uses group buying power to get the lowest interest rates possible, allowing you to save more money.
Juno's partner lenders also may offer special discounts or incentives. For example:
Laurel Road:

Medical professionals refinancing their loans with Laurel Road can get an additional 0.25% interest rate discount.

Earnest:

Earnest is also offering a 0.25% discount for Juno members.

Splash:

If you qualify for student loan refinancing through Splash, you can get up to $1,000 cash back depending on the loan amount.
Convinced? If you're ready to find the best deals, you can sign up for Juno for free. You can check your rate without affecting your credit score.
Juno can help you find the most affordable possible rates on private student loans. We negotiate on behalf of borrowers with partner lenders to help each student qualify for the best rates they can given their financial situation.
Join Juno today to find out more about your options for affordable private student loans to help fund your degree.
Disclosure: Kat Tretina is a former employee of Student Loan Hero and is a current freelance contributor to the site.
---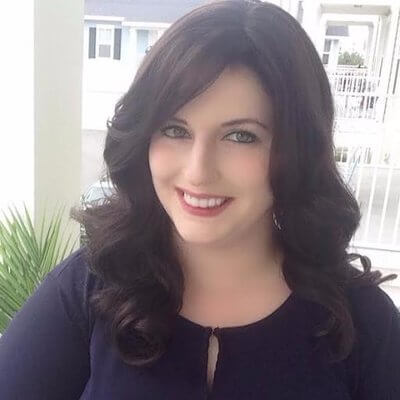 Written By
Kat Tretina
Kat Tretina is a freelance writer based in Orlando, FL. She specializes in helping people finance their education and manage debt. Her work has been featured in Forbes, The Huffington Post, MarketWatch, and many other publications.