Student Loan Refinancing vs. Consolidation
Refinance versus consolidation: Which is best for managing your student loans? It depends on the types of loans you have and your goals.
Most college graduates leave school with student loan debt. If you're one of the millions of borrowers dealing with student loans, you may have heard of student loan consolidation or student loan refinancing. Although people often use these terms interchangeably, they're very different processes, and mixing them up can be a costly mistake.
When considering loan consolidation versus loan refinancing, think about the types of loans you have, your goals and what you hope to accomplish with your debt.



Student Loan Consolidation vs. Refinancing: What's the Difference?
Student loan consolidation and refinancing are two ways to tackle your student loans. While they share some similarities, they work differently and have different impacts on your debt.
What Is Student Loan Consolidation?
Pros
Simpler payments:

You can

combine multiple loans

into one, making it easier to remember your payments.

Lower payments:

You can get a lower monthly payment by extending your loan term.

Income-driven repayment:

Loans that are ineligible for income-driven repayment (IDR) plans — such as Parent PLUS Loans — can gain eligibility after consolidating them with a Direct Consolidation Loan.
Cons
No impact on interest rate:

Direct Consolidation Loans use the weighted average of your existing interest rates, so consolidating your debt won't give you a lower rate.

Increased overall payment:

Because you have a longer loan term, interest has more time to accrue and you may pay more overall.

Lost credit:

When you consolidate your loans, you lose credit for payments you made toward loan forgiveness programs.
Student loan consolidation is a process for federal loan borrowers. If you have existing federal loans, you can combine your loans into one with a Direct Consolidation Loan. Instead of having multiple loans, consolidating your loans gives you one easy-to-manage loan with one monthly payment to remember.
When you consolidate your loans, you can extend your repayment term. Direct Consolidation Loans can have terms as long as 30 years. And your loans remain federal, so you still are eligible for IDR, loan forgiveness and other federal loan benefits.
To determine your interest rate, Direct Consolidation Loans use the weighted average of the rates of your existing loans rounded up to the nearest one-eighth of 1%.



What Is Student Loan Refinancing?
Unlike consolidating, student loan refinancing is a process that can be used by both federal and private student loan borrowers. With this approach, you apply for a loan from a private lender specializing in student loan refinancing to take out a loan for the combined amount of your existing education debt.
The new loan is based on your creditworthiness, so you may qualify for a lower interest rate or different repayment term. And you use the new loan to pay off your current ones, so you'll have only one loan to manage going forward.
Pros
Lower interest rate:

When you refinance, you can qualify for a lower rate than you have now. Refinancing lenders are offering historically low rates right now, so you could qualify for a rate that is much lower than the rate you have now, reducing your monthly payments and the overall cost of repayment.

Reduced payments:

Refinancing allows you to qualify for a lower rate, or you can extend your repayment term. With a longer term, you can reduce your monthly payment and free up money in your budget.

Saved money:

A lower interest rate means more of your monthly payment will go toward the principal instead of interest charges. Over time, student loan refinancing can help you save thousands of dollars.
Cons
Lost federal benefits:

If you refinance federal student loans, they become private debt. Afterward, you're no longer eligible for federal benefits such as IDR plans, loan forgiveness, or deferment or forbearance programs.

Eligibility based on credit:

Not everyone will qualify for student loan refinancing. Generally, lenders look for borrowers with good to excellent credit and stable income. If your credit is less than stellar, you may not qualify for a loan unless you have a

co-signer apply with you

.

Terms vary by lender:

Unlike federal loans, where the repayment options and rates are set by the government, refinancing rates are set by individual lenders. Eligibility requirements, interest rates and repayment terms vary by lender.



Should I Consolidate or Refinance Student Loans?
Refinance versus consolidation: Which is best? There is no one right answer for everyone, but here are three common scenarios to help you make a decision.
1. You Want to Maintain Federal Benefits: Consolidate
If you want to lower your payments or make managing your debt easier — but want to keep your federal loan benefits — student loan consolidation likely makes more sense than refinancing. By consolidating, you can extend your repayment term and have one simple payment, but you'll still be eligible for IDR plans or federal deferment if life throws a few obstacles your way.
2. You Want a Longer Loan Term: Refinance or Consolidate
If you can't afford your current payments and want to lower them, either refinancing or consolidating can help. With either option, you can get a longer loan term and reduce your payments. Just keep in mind that you'll likely pay more overall because there's more time for interest to accrue.
3. You Want to Save Money: Refinance
If your goal is to save as much money as possible, refinancing is a better choice than consolidating. When you refinance, you can qualify for a better interest rate and chip away at the loan principal faster. You could save thousands and repay your loans years sooner.
To get the best deal on student loan refinancing, join Juno. We negotiate with top refinancing lenders to offer the lowest possible interest rates, and our partner lenders offer exclusive rates and discounts to our members.
---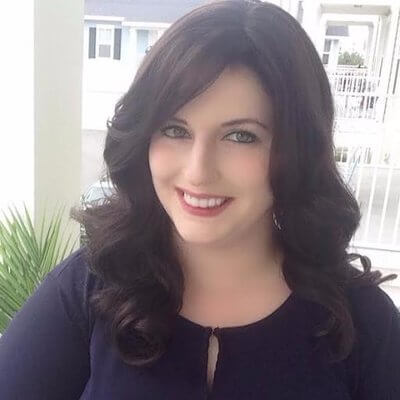 Written By
Kat Tretina
Kat Tretina is a freelance writer based in Orlando, FL. She specializes in helping people finance their education and manage debt. Her work has been featured in Forbes, The Huffington Post, MarketWatch, and many other publications.