The Best College Scholarship Search Services like Fastweb
If you're looking for gift aid to pay for college, Fastweb scholarships are a good place to start. But there are other tools you can use to find awards.
Do you need help finding scholarships to pay for college? Fastweb is a well-known tool for college students and families. Free to use, Fastweb has a database of 1.5 million scholarships. However, Fastweb scholarships aren't the only awards available. You can use other scholarship search tools to find valuable scholarships and grants that Fastweb may not list.



Finding Gift Aid
Scholarships can be a powerful way to reduce your college expenses. According to a recent survey, scholarships cover 16% of college costs for students.
However, scholarships and other forms of gift aid are frequently overlooked. Approximately 44% of families didn't use scholarships to pay for college, and the majority of those families didn't even apply for one. The most common reason for not applying for scholarships? Not knowing available awards existed.
That's a costly mistake. Although colleges and universities may offer their own scholarships, there are millions of other financial aid opportunities. On average, college students receive more than $9,700 in college scholarships.
Alternatives to Fastweb Scholarships
While Fastweb is a popular scholarship search tool, it's not the only one. There are multiple sites you can use to find available scholarships and grants and maximize your chances of winning an award.
1. Niche
Niche provides information about colleges and universities in the U.S. It contains hundreds of scholarships from private organizations and offers its own scholarship opportunities. You can manually search for awards, or you can create a profile and get matched to available listings. As you search, you can narrow the list of scholarships by major, state or application requirements. You can search for awards without creating a profile, but you must open an account to complete an application.
2. The College Board's Scholarship Search
You can use the Scholarship Search tool to sort through 2,200 awards totaling nearly $6 billion in financial aid. To get started, you have to create a profile and enter information about yourself, including your gender, citizenship status, minority background, disability status or religious affiliation. You also will be asked to enter information about your major and education level. Based on your answers, the Scholarship Search tool will show you scholarships that match your profile with instructions on how to apply.



3. Scholarships.com
Scholarships.com is one of the best-known financial aid resources. Launched in 1998, the site lists more than 3.7 million college scholarships and grants. It lists awards for all grade levels — not just high school seniors — so you can find scholarships if you're well into your college career or even graduate school. To search for awards or to get matched to opportunities, you must create an account.
4. Cappex
Cappex is a searchable database with thousands of awards. You can filter its listings by location, ethnicity, education level or affiliation. Although Cappex is free to use, you do need to create a profile to view all the available scholarships or apply for an award. Once you create a profile, Cappex will match you to potential scholarships.
5. Chegg
Chegg is an education technology company that buys, sells and rents out textbooks. But Chegg also operates a database of more than 25,000 scholarships for college students. You can filter results by your current level or age and sort by deadline or amount. Available scholarships range in value from $1,000 to $50,000.
6. CareerOneStop
CareerOneStop is sponsored by the U.S. Department of Labor. It is a database of 8,000 scholarships, grants, fellowships and other financial aid opportunities. You can narrow your search by level of study, award type or location. Scholarships range in value from $1,000 to $30,000.
7. Juno
Juno has a scholarship database with awards for undergraduate, graduate and law school students. The database has thousands of listings, ranging in value from $1,000 to the total cost of attendance. You can search the database and sort the awards by deadline or amount.
The database is free to use, and you don't need a Juno account to search for scholarships. When you're ready to apply, Juno will redirect you to the organization's application site.
[Note: Juno also offers its own scholarship program! We love hearing about students who negotiate better deals. To apply for our $1,000 scholarship, fill out a form and share how you got the best deal through research, perseverance or creativity.]



Applying for Financial Aid
With rising college costs, scholarships can be a useful way to reduce your education costs and save money. There are millions of scholarship opportunities out there and many useful alternatives to Fastweb scholarships. By using multiple scholarship search platforms, you can find and apply for several rewards and lower your out-of-pocket costs for school.
If you still need help paying for college after applying for gift aid, private student loans can cover the remaining balance. Sign up for Juno to get access to private student loans for undergraduate and graduate students with the lowest-possible interest rates.
---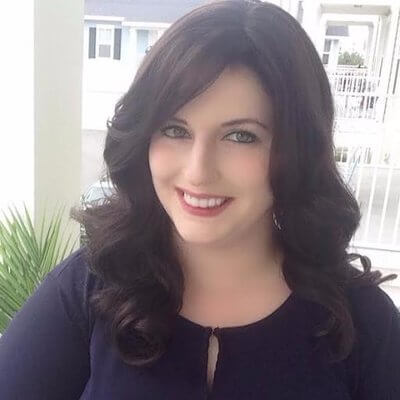 Written By
Kat Tretina
Kat Tretina is a freelance writer based in Orlando, FL. She specializes in helping people finance their education and manage debt. Her work has been featured in Forbes, The Huffington Post, MarketWatch, and many other publications.