The Cost of Veterinarian School: Grants, Scholarships, Loans and Financial Aid
The cost of veterinarian school can be overwhelming. But there are scholarships, grants, loans and other financial aid to cover your expenses.
You love animals. You want to use your smarts to help heal and care for pets of all shapes and sizes. But if you're like most, you're also worried about the cost of veterinarian school.
How much does vet school cost? Prepare to gulp. The cost can range from $190,000 to more than $400,000. However, there are several financial assistance options available to make your education more affordable.
What Is the Cost of Veterinarian School?
Becoming a veterinarian is a dream of many people, and it's a career with a strong outlook. The U.S. Bureau of Labor Statistics reported that the median salary for veterinarians is $99,250, and the demand for licensed vets is expected to grow faster than the average rate for all professions.
However, it takes a lot of education to become a vet. To qualify, you must have a doctoral degree from an accredited school of veterinary medicine and a state license. The cost of your veterinarian program is on top of the money you spent on your undergraduate education.
How much is vet school? According to the American Association of Veterinary Medicine, vet school prices are dependent on your location, the school you choose and whether you qualify for in-state resident tuition. In general, private schools are more expensive than public universities.
Below is a sampling of vet school prices at major universities:
| | | |
| --- | --- | --- |
| | Resident Total Cost | Non-Resident Total Cost |
| Oregon State University | $214,779 | $327,851 |
| Texas Tech University | $197,611 | $247,070 |
| University of Minnesota | $265,242 | $393,269 |
| Cornell University | $256,572 | $338,122 |
| University of Pennsylvania | $360,816 | $406,612 |
While six figures of education costs can be intimidating, there are financial aid programs for veterinarians that can help reduce how much you have to pay by yourself.
Grants and Scholarships for Vet School
The first place to start when looking at your financial aid options is gift aid. Scholarships and grants don't have to be repaid, and you can combine multiple awards to reduce your overall expenses.
Grants are usually awarded according to financial need, while scholarships are typically based on merit. For example, Zoetis offers a $2,000 scholarship to second- and third-year veterinary school students who are leaders in their class.
Even some states have scholarship and grant programs. For instance, Maine's Health Professions Loan Program gives up to $100,000 in 0% interest loans to eligible veterinary students.
You can find grants and scholarships specifically for veterinary school students on the American Veterinary Medical Foundation's website.



Student Loans for Veterinary School
As a student entering veterinary school, you may need to take out student loans to cover your remaining education costs after deducting any gift aid you receive. You have two main options: federal student loans and private student loans.
Federal Student Loans
Federal student loans are issued by the federal government and tend to have relatively low interest rates and multiple repayment options.
As a doctoral student, you're eligible for two kinds of federal loans at the following interest rates:
Direct Unsubsidized Loans:

5.28% for loans disbursed to graduate and professional students after July 1, 2021, and before July 1, 2022

Grad PLUS Loans:

6.28% for loans disbursed after July 1, 2021, and before July 1, 2022
However, there is an aggregate cap on how much you can borrow in Direct Unsubsidized Loans. As of 2021, the maximum you can borrow is $138,500 for graduate and undergraduate students, and that amount includes any federal loans you took out for your undergraduate education. There is no cap on Grad PLUS Loans, so you can borrow up to the total cost of attendance. However, keep in mind that Grad PLUS Loans have higher interest rates than Direct Unsubsidized Loans.
Private Student Loans
If you've reached the aggregate borrowing limit for Direct Unsubsidized Loans and don't want to pay the high interest rates on Grad PLUS Loans, another option is to apply for private student loans.
Private student loans don't have the same repayment options as federal loans, but they usually allow you to borrow up to the total cost of attendance. And because Juno negotiates the interest rates on graduate school loans with lenders, you might get loans with significantly lower interest rates than you'd get with federal loans (or anywhere else).



3 Ways to Pay Off Veterinary School Student Loans Quickly
If you need to take out loans for veterinary school and are trying to figure out how to pay off student loans faster, use these three tips:
1. Extra Payments
If you pay only the minimum required, it will take you 10 years or more to repay your loans. To pay them off faster and save money, pay more than the minimum. Even a difference of $20 can make a big impact and reduce how long you're in repayment.
2. Repayment Assistance Programs
Depending on where you live, you may be eligible for a state student loan repayment assistance program. These programs encourage trained veterinarians to live and work within the state by paying off some or all of their loans. In exchange, you agree to work in a high-need area.
For example, Minnesota's Rural Veterinarian Loan Repayment Program gives eligible vet school graduates up to $15,000 per year — up to a maximum of $75,000 over five years. In return, the veterinarian must agree to work for five years in a designated rural area within the state, and at least 50% of the veterinarian's service must involve the care of animals typically used for food.
Contact your state's department of education to see if similar programs are in your area.
Student Loan Refinancing
If you went to veterinary school and have high-interest loans, you can accelerate your repayment and save thousands through student loan refinancing.
Depending on your credit, income and other debt, you might be eligible for a loan with a lower interest rate than you have now, meaning more of your payment goes toward the principal and less interest accrues over time.
If you're interested, here's everything you need to know about refinancing graduate school loans.



Financing Your Veterinary School Education
Becoming a veterinarian is an exciting goal, but it's not easy — or cheap. While the cost can be scary, there are many financial aid opportunities that can help offset the high price tag. Consider all of your options, including scholarships, grants and student loans, and compare rates from multiple lenders before submitting a loan application. You can join Juno to get access to the lowest possible interest rates from top private loan lenders.
---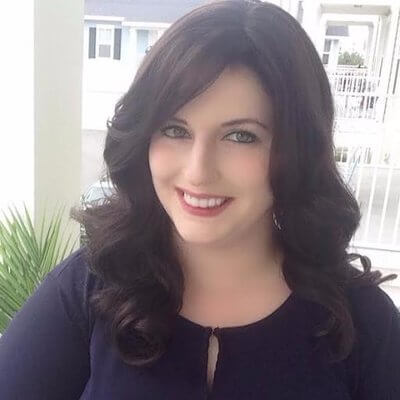 Written By
Kat Tretina
Kat Tretina is a freelance writer based in Orlando, FL. She specializes in helping people finance their education and manage debt. Her work has been featured in Forbes, The Huffington Post, MarketWatch, and many other publications.