Wells Fargo No Longer Offers Private Student Loans and Refinancing - Here Are Alternative Options
Finding lenders for student loans is important. This article dives into some of your options.
Wells Fargo student loans used to be an option for borrowers who wanted private loans to help fund their education. However, that is no longer the case. New borrowers will need to look elsewhere for student loans. Wells Fargo has stopped issuing them. And current Wells Fargo loans are being transferred to a new lender.
The good news is, there are plenty of other options for paying for school without taking out student loans from Wells Fargo. Here's what you need to know.



Are Wells Fargo Student Loans Still Available?
Although Wells Fargo used to offer both student loans and student loan refinance loans, the lender has discontinued this type of financing. The bank stopped providing educational financing or refinancing private loans after January 28, 2021.
This means no new borrowers can take out Wells Fargo loans, even if they have other financial accounts with the lender or if they took out school loans from this lender in the past.
What is happening to existing Wells Fargo Student Loans?
Wells Fargo has not only decided to stop issuing new student loans, but the lender is also getting out of the loan servicing business altogether. In fact, its entire current portfolio of loans will be transferred to a different loan servicer called Firstmark.
Firstmark is a division of Nelnet, which is a major loan servicer. Borrowers will not see their repayment terms change due to the transfer of their loans and should continue to make payments in accordance with their original agreement with Wells Fargo.



Alternatives to Wells Fargo Student Loans
There are two primary alternatives to taking out student loans now that Wells Fargo is no longer in the student loan space. These alternatives include federal student loans and private student loans from other lenders.
Federal student loans
Federal student loans from the Department of Education are available to qualified borrowers. These can be a great alternative to Wells Fargo student loans because federal loans have many benefits that aren't available on private loans (including those that Wells Fargo once issued).
You can apply for federal loans by completing your Free Application for Federal Student Aid. All federal loans have fixed interest rates, and some loans come with benefits such as subsidized interest costs while in school.
Unfortunately, federal student loans are limited and many students don't get enough money from the Department of Education to pay for the full cost of school. That's why many people turned to private student loans from Wells Fargo in the first place.



Private student loans with other lenders
There's good news for borrowers who are in need of student loans. Wells Fargo wasn't the only lender issuing private financing for those who maxed out their federal loans but still need more help.
Many financial institutions still offer private loans including:
Other national banks

Local banks

Credit unions

Online lenders
Many offer terms that are very competitive with student loans Wells Fargo had issued. With dozens of different options for private loans, most students can find a private lender willing to work with them -- especially if they have a cosigner who has solid credit and proof of sufficient income to repay the borrowed funds.
How to find the best alternatives to Wells Fargo student loans
Federal loans are the best alternative to Wells Fargo student loans because of their unique benefits. But if you've exhausted your eligibility for them, you'll want to compare rates offered by private lenders. That's because each individual lender sets their own loan terms independently. There's no standardized interest rate, unlike with federal aid.
The good news is, it can be easy for borrowers to find private loans at affordable rates. In fact, they may even be able to find better terms than Wells Fargo used to offer since student loan interest rates are near record lows. The key is to know how to look.
Borrowers can get quotes from many different private loan lenders to try to find which offers the best deal. Or they can take the simple approach and let Juno do the work for them. Juno gets together groups of borrowers and helps them all to save as much as possible on federal student loans. Juno works with dozens of partner lenders and has them compete for business to get borrowers the best possible rates.
If you want to make the process of finding private student loans easier since Wells Fargo is no longer offering these loans, Juno can help you to explore your borrowing options with no obligation.


Should you refinance existing Wells Fargo student loans?
If you already have Wells Fargo student loans, you don't have to refinance them if you don't want to. You can continue to pay in accordance with your loan agreement, although your loan will now be serviced by Firstmark instead of Wells Fargo.
You do have the option to refinance your loans if you would prefer to do so. Of course, Wells Fargo is no longer offering refinance loans either -- but other private loan lenders are. If you can qualify for a lower interest rate with a different lender, refinancing could allow you to reduce the costs of repaying your student loans from Wells Fargo.
Juno can also help you to explore refinancing options, as we negotiate private student loan refinance loans on behalf of groups of borrowers as well. Whether you are refinancing your loans from Wells Fargo or you have a different loan you were hoping to refinance and were looking for Wells Fargo refinance loans, Juno can help you to find the best alternative for you.
Join Juno today to find out more about your options for affordable private student loans to help fund your degree.
---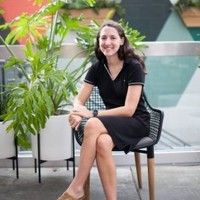 Written By
Christy Rakoczy Bieber
Christy Rakoczy Bieber is a full-time personal finance and legal writer. She is a graduate of UCLA School of Law and the University of Rochester. Christy was previously a college teacher with experience writing textbooks and serving as a subject matter expert.