What Are the Best Pre-Med Majors?
You may be surprised there's no single major that's best for those hoping to attend med school. Learn more about how to pick the best pre-med major for you.
If you are an undergrad student and are hoping to become a doctor, chances are good you're interested in finding out the best pre-med majors. After all, getting into medical school can be very difficult, and you want to start early by preparing to succeed on your Medical College Admission Test (MCAT) and impress medical school admissions boards.
So, what are the best majors for med school? Here's what you need to know.



What are the best majors for pre-med?
It may come as a surprise that there's no one major that's best for those hoping to attend med school. In fact, the American Association of Medical Colleges (AAMC) explains that "there's no required or even preferred majors that medical schools are looking for."
In light of the fact that you don't necessarily have to choose from a limited number of majors for med school, the AAMC suggests that you "consider majoring in whatever interests you and will keep you engaged and motivated during undergrad."
In other words, rather than majoring in a particular field of study because you think it will look good on a med school application, you may be better off if you choose a course of study that excites you. By doing so, you may be able to excel in your program, which can help you to get better grades and earn better references.
Of course, you do need to make sure you're fulfilling any prerequisites that medical schools require. But you can complete any mandatory courses without necessarily majoring in one of a limited number of pre-med majors.
These are the most popular pre-med majors
Although there aren't necessarily any pre-med majors you should stick to, some specific fields of study are more common among people pursuing medical degrees.
The American Medical Association reviewed data for more than 22,000 students and found that the most popular majors among those who went on to medical school included:
Biological sciences

Physical sciences

Social sciences

Humanities

Specialized health sciences

Math and statistics
Many of these majors, including those in the biological and physical sciences, tend to require students to complete coursework that overlaps with medical school prerequisites. That can make it easier to manage your course load and ensure you're both fulfilling the requirements to earn your degree and completing the classes med schools require.
Completing a science-focused course of study also could equip you with some of the skills necessary to succeed on the MCAT. Your score on this standardized test plays a crucial role in determining which medical schools you gain admission to.



How to decide on the best pre-med majors for you
When you're considering the best majors for med school, you should first check the prerequisites for any medical school you are interested in and make a list of courses you need to complete.
If you can find a major that requires you to complete a significant number of the same classes, it may be well worth pursuing so you don't have to take a lot of the prerequisite classes as electives (which could increase your course load too much).
You also should think about what fields interest you and look at what majors your school offers that allow you to explore your passions. Your undergraduate years aren't just about checking some boxes and preparing for medical school. They are a time to deepen your critical thinking skills and gain broad exposure to new ideas. Choosing a major that you are passionate about could help you become a better learner, which in turn helps you to both succeed in medical school and to be a better doctor after graduation.
Choosing a major you are excited about also can maximize your chances of earning a high GPA. That is important, as your grades and MCAT scores will largely determine which schools accept your application.
The bottom line is earning your undergraduate degree costs a lot of money and takes years of your life. You shouldn't treat this time as a box to check before you can get into medical school but should value the education in its own right.
Juno can help you cover the costs of earning your undergraduate degree, especially if you have exhausted your federal student aid. Juno gets groups of borrowers together, including undergraduate students and medical students, and helps them harness the power of collective bargaining to make school loans more affordable. Juno works with trusted partner lenders that compete for the business of these groups, which allows each individual borrower to get the most competitive rate possible.
Whether you're starting your undergraduate degree or are finally ready to embark on your medical school education, Juno is here for you. Contact us today to learn more about how we can help you save on undergraduate and graduate student loans.
---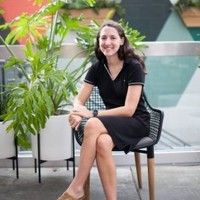 Written By
Christy Rakoczy Bieber
Christy Rakoczy Bieber is a full-time personal finance and legal writer. She is a graduate of UCLA School of Law and the University of Rochester. Christy was previously a college teacher with experience writing textbooks and serving as a subject matter expert.