What Are Uncertified Student Loans and What are Their Pros and Cons?
To pay for your college education, you can choose between a certified and uncertified student loan. However, uncertified loans have major drawbacks.
When it comes to your college education, your tuition makes up just a small part of your total cost. You'll also have to cover living expenses, including your room and board. According to The College Board, undergraduates spend $2,800 to $3,500 on transportation and other expenses, such as clothing, cell phone plans, health insurance, and a personal computer.
While federal and school financial aid — including federal loans — can cover a large portion of your expenses, you may need additional money for the rest.
Whether you need to pay rent or pay for a car repair, you may need a loan that gets issued directly to you — that's what makes an uncertified student loan appealing.



What Is an Uncertified Student Loan?
With a certified student loan, including federal loans and most private loans, how much you can borrow is based on the school-certified cost of your program. You cannot exceed that amount, and the lender sends the money to your school. After paying your necessary bills, like your tuition and dorm room fees, the college will send you the remainder in what's called a student loan refund.
Uncertified student loans work differently. An uncertified private student loan is a loan you apply for on your own through a bank, credit union, or online lender that specializes in uncertified loans. You can decide how much money to request; the lender doesn't contact your school to verify the cost of your program. Uncertified loans function like unsecured personal loans, giving you more flexibility.
Uncertified student loan lenders issue the money directly to you rather than the school, and lenders don't have restrictions on how the money is used. You can decide how to spend the money. Whether you use it to buy textbooks or splurge on a spring break vacation, it's up to you.


Advantages of Uncertified Student Loans
For some borrowers, an uncertified private student loan can be appealing for the following reasons:
1. The Lender Disburses the Loan Directly to You
While certified student loans are first sent to your school, uncertified loans send the money directly to you. The entire amount is deposited into your bank account, giving you complete control over how the money is used. If you have education-related expenses beyond what the school expects, having access to the entire loan amount can be useful.
2. There Aren't Restrictions On How the Money Can be Used
Certified student loans have restrictions on how the money can be used. Loans can only pay for eligible education expenses; using them for other expenses violates your loan agreement.
Uncertified loans don't have those same restrictions, so you can use your money for whatever you want at your own discretion.
Disadvantages of Uncertified Student Loans
While uncertified private student loans can be beneficial to some borrowers, there are some significant drawbacks to keep in mind.
1. Uncertified Loans Don't Qualify for Tax Deductions
As you repay certified student loans, you may qualify for the student loan interest tax deduction. You may deduct up to $2,500 in student loan interest that you paid during the tax year.
Unfortunately, uncertified student loans aren't eligible loans under the tax deduction's rules, so you can't take advantage of this deduction to lower your taxable income.
2. They Likely Have Higher Interest Rates
While student loans typically have low interest rates, uncertified student loans' rates can be much higher. Since they aren't school-certified, lenders consider them to have a higher level of risk and charge higher rates to offset that risk.
The interest rates on uncertified loans are similar to those of unsecured personal loans. According to the Federal Reserve, the average interest rate for an unsecured personal loan is 9.58%. By contrast, federal student loans start at just 3.78%.
3. Repayment Terms Are Limited
With certified student loans, you typically have 10 to 20 years to repay your debt, and you don't make payments until after you graduate. If you sign up for an alternative payment plan, you could have even longer, giving you a more manageable payment.
With uncertified loans, the repayment options are much more limited. You usually have to make full principal and interest payments right away, even if you're still a student, and the loan terms are usually between one and seven years.
3. They're Hard to Find Now
Previously, uncertified student loans were the most common form of loans; between 2005 and 2008, uncertified loans made up the majority of student borrowing. However, that quickly changed.
As of 2010, the Consumer Financial Protection Bureau (CFPB) has supervisory authority over institutions that issue student loans and private education lending. There are tighter restrictions and regulations on student lending, and lenders look to minimize their own risk by adjusting their borrower criteria. Now, the CFPB has reported that 95% of student loans are certified.



3 Uncertified Student Loan Alternatives
If you still need money to pay for education-related expenses after using federal aid, but you don't want to use uncertified student loans, consider these options:
Private Student Loans
Private student loan lenders offer certified student loans, and usually allow you to borrow up to the school-certified total cost of attendance. Repayment terms can be as long as 20 years, and you can typically decide to defer payments or make reduced payments while you're in school.
Personal Loans
If you have an unexpected emergency expense — like a car repair — personal loans for college students can get you the money you need quickly. You will have to repay the money within a couple of years and pay a higher interest rate than you would with a student loan, but you can usually get the money you request within a couple of days.
Student Credit Cards
Even if you don't have an established credit history, you can qualify for a student credit card. They have less stringent requirements, so you can get a card to cover sudden emergency expenses. Just be sure to pay off your statement balance in full each month to avoid costly interest charges.
Paying for College Expenses
From tuition to textbooks, college students have a lot of expenses to worry about. While uncertified student loans can be appealing because you have direct access to the cash and more control over how to spend it, you should think twice about using them. With high interest rates and short repayment terms, they're a risky form of debt, and there are less expensive financing options available.
Juno can help you to find a student loan or refinance a loan at the most competitive possible rate. We get groups of buyers together and negotiate on their behalf with lenders to save them money on private student loans and private student loan refinance loans.
Join Juno today to find out more about your options for affordable private student loans to help fund your degree.
---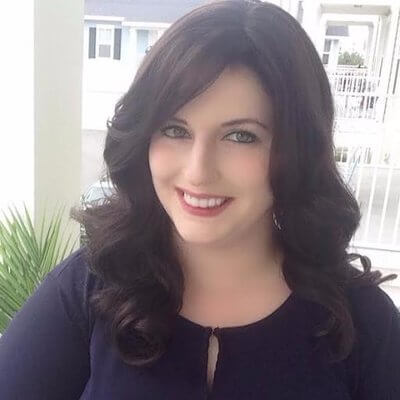 Written By
Kat Tretina
Kat Tretina is a freelance writer based in Orlando, FL. She specializes in helping people finance their education and manage debt. Her work has been featured in Forbes, The Huffington Post, MarketWatch, and many other publications.