What Happens If You Miss A Student Loan Payment?
How bad is a late student loan payment? The consequences depend on what type of loan you have and whether you have one late payment or go into default.
Whether you forgot the due date or are simply short on cash this month, you're probably wondering how bad a late student loan payment is. The answer depends on what type of loan you have and whether you go into default or have just one late payment. The consequences could include late fees, a hit to your credit score, wage garnishment or tax refund garnishment.
The important thing is to take action to get back on track with your student loan. If you can no longer afford your monthly payment, refinancing could help. This article will explain what happens if you miss a student loan payment and what you can do to avoid future missed payments.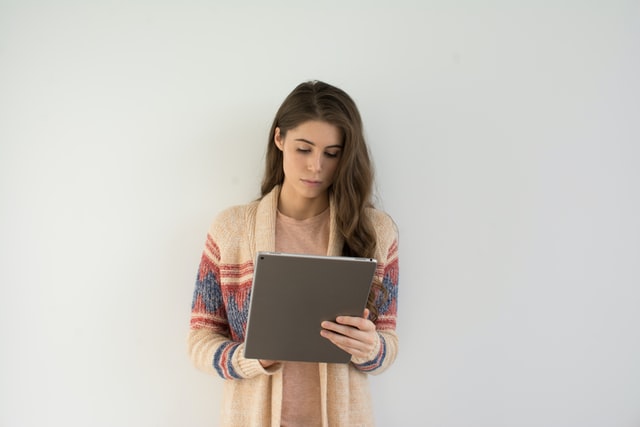 What are the consequences of missing a student loan payment?
Here's what to expect if your student loan payment is past due:
15 days past due:

Depending on your loan terms, you usually will have a 15-day grace window after the due date. If you make your payment within that window, there should be few or no consequences. After that, however, your account is considered delinquent, and you may see a negative effect on your credit score.

30 days past due:

At this point, you can expect to see a late charge posted on your account. This fee can be up to 6% of your regular monthly payment amount. For example, if you pay $300 per month, your late fee could be up to $18.

90 days past due:

At this point, your student loan servicer will usually report your late payment to the main credit reporting bureaus. You want to avoid this consequence because the late payment will stay on your credit report for seven years and lower your score.

270 days (about nine months) past due:

At this point, your student loan enters default and can trigger more severe consequences such as collection costs, wage garnishment and tax refund seizure. If you have a co-signer on your loan, they will be contacted by collections too.
Missed payments for private vs. federal student loans
Federal student loans have standardized terms. Currently, all federal loan payments are suspended until Jan. 31, 2022. Once payments resume, the loan will be delinquent if you make a late payment or skip the payment altogether. Your loan servicer may charge late fees, but you can still avoid default, which usually kicks in after 270 days of missed payments. Federal student loans have different loan servicers, so contact yours right away if you have trouble making payments. You may be able to lower your payment, get temporary relief or switch to an income-driven repayment plan.
Private student loans have similar consequences, including fees, for late or missed payments. However, terms are not standardized, so you should check with your loan servicer to learn when your loan goes into default and what happens if you skip one payment. Private student loans may go into default sooner than federal loans.
If you have trouble affording your private student loan payment, check out our student loan refinance options. You could lower your monthly payment and save on interest over the life of the loan. Federal student loan borrowers may want to refinance once payments resume in February 2022.
Tips for paying your student loan on time
Making one late payment on your student loan isn't the end of the world, but once you fall behind and start skipping payments, it's harder to catch up. Follow these tips to stay on track with making on-time student loan payments.
Enroll in autopay.

Never forget your payment due date again. With autopay, your monthly payment amount is automatically deducted from your bank account on the due date. Some loan servicers may offer a discounted interest rate or other incentives for enrolling in autopay. Just make sure you have the available funds in your bank account to avoid overdraft fees.

Sign up for e-statement delivery.

Mail delivery is slower than it used to be. If you recently moved, your student loan bill could get lost in the mail or delivered to the wrong address. Unfortunately, you are responsible for making an on-time payment even if you didn't receive a bill in the mail. Contact your student loan servicer to make sure it has your current address and sign up for e-statements so you can get your bill emailed to you each month.

Pause repayment with deferment or forbearance.

This option may be available only with federal student loans. However, it's worthwhile to contact your loan servicer and see its options for borrowers experiencing short-term financial trouble. Just keep in mind that you may still be responsible for accrued interest during the "pause" on payments. This option is best if your financial situation is temporary and you know you'll be able to make payments again at a certain point.

Sign up for an income-driven repayment plan.

Check out the four income-driven repayment (IDR) plans offered on federal student loans. IDR can be a good option for those who cannot afford their current monthly payment over the long term. Lower your monthly payment to make on-time payments and avoid default.

Refinance your student loan.

Refinancing your loan

to get a lower rate and potentially different terms can lower your monthly payment and help you save on interest over the life of the loan.

Stay in touch with your loan servicer.

It's always best to reach out as soon as you know you're going to miss a payment or pay late. Keep your loan servicer updated on your situation and ask if it can offer any relief such as waiving late fees.
Check out your student loan refinance options with Juno
If you're worried about missing a student loan payment, refinancing could save you money on interest and lower your monthly payment. We negotiate with partner lenders to help you qualify for the best possible rates given your financial situation and creditworthiness.
Join Juno today to find the best student loan refinance options. It's free, takes less than one minute and doesn't require a credit check to view our negotiated deals.
---
Written By
Elizabeth Spencer
Elizabeth Helen Spencer is a personal finance and travel writer based in the Philadelphia area. She holds an MFA in Creative Writing and has been featured in Money Under 30 and HuffPost.