What Is a 10-Day Payoff? Everything You Should Know
Read on for an answer to the question "What is a 10-day payoff?" and to learn why it is so important.
What is a 10-day payoff? That is something you need to know if you are refinancing your student loans.
See, when you are approved for a refinance loan, a little bit of time passes before your old loans are repaid by your new lender. You need to make sure that your old loan is paid off in full — and since interest accrues every day, that can be more complicated than it seems.
Your 10-day payoff letter is crucial to ensuring that your new lender sends the correct amount of money so there is no outstanding loan balance left over at the end of your refinance process. Here's what you need to know about how a 10-day loan payoff works and why it is so important.



What is a 10-day payoff?
When you owe money on student loans, interest accrues on those loans every single day. So if you want to pay your balance off in full, you can't just send in the amount from your last statement balance or even the total amount due that is displayed on your online account.
Instead, you need to get a 10-day payoff estimate from your current lender. You can sign in to your online loan account to request a 10-day payoff letter, and your loan servicer will tell you the 10-day payoff amount. This amount equals:
The current balance due on your loan
+ Any interest that accrues on the principal balance over the upcoming 10 days
You will need to provide the 10-day payoff letter to your new loan servicer during the refinancing process. This letter will determine the exact amount that is sent to repay your current student loan balance in full.
How to request a 10-day payoff letter
Most student loan lenders allow you to request a 10-day payoff by signing in to your online account. However, not all do, so you may need to call or email your loan servicer. If you must request your 10 day pay-off from your lender directly, you will need to provide some basic information, including:
Your loan number

The address where the 10-day payoff letter should be sent
You will need to ask each individual loan servicer that you have what your 10-day payoff amount is. That means if you have six loans you are refinancing, you would need to get a 10-day payoff letter from each of the six lenders.
The 10-day payoff is calculated based on calendar days; it is not based on business days. In some cases, you will need to specify the dates for your lender. Make sure you calculate correctly so your loan servicer gives you the accurate repayment amount.



What is the loan refinancing timeline after you get your 10-day payoff?
When you are refinancing your student loans, the timeline can vary slightly depending on which refinance lender you work with. In general, here's how the process works.
Day 0:

You'll receive your 10-day payoff letter and sign your loan agreement with your refinance lender on the same day. If you request your 10-day payoff amount too early, you could end up with an incorrect amount and will need to get another updated letter to ensure full repayment of your student loans.

Days 1-3:

There's a legally mandated cooling-off period that lasts between one and three days. During this time, you have the option to cancel your refinance loan.

Day 4:

Your refinance lender will send payment for your existing loans to your loan servicer. The amount that is sent will be based on the 10-day payoff letter that you provided to your refinance lender.

Day 10:

By day 10, your old lender should receive the payment from your new lender and will close out your old account. Your new loan servicer will provide details on exactly when your new loan becomes active and when payment is due.
You should follow up with your existing loan servicer and make sure that your loan balance shows $0 after this process has been completed. Do not stop making payments or miss a deadline on paying your existing loan until you have confirmed that the refinance process has been completed and that your old loans are paid in full.



Do you need a 10-day payoff?
You will need to obtain a 10-day payoff from your current lender whenever you refinance student loans, whether you are refinancing undergraduate loans or graduate loans. That's because this letter is designed to ensure the proper amount is repaid.
Refinancing often can help you save substantially if you have private loans. While you can refinance federal loans, doing so would necessitate forgoing valuable borrower benefits, including flexible income-driven payment plans and loan forgiveness options. That isn't an issue when you refinance existing private loans, though, so there's no downside to pursuing a refinance if you can reduce your existing interest rate.
If you are considering refinancing, you should compare your loan options, as the goal is to get a refinance loan with the most favorable terms possible. Juno can help. We get groups of borrowers together and put the power of collective bargaining to work for them. We negotiate with partner lenders on their behalf and get lenders to compete for their business. That helps each individual borrower qualify for the most competitive rate and terms possible.
To learn more about how Juno can help you save money by refinancing undergraduate or graduate student loans at a competitive rate, join Juno today.
---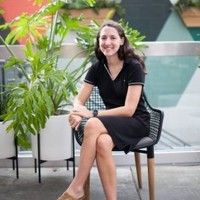 Written By
Christy Rakoczy Bieber
Christy Rakoczy Bieber is a full-time personal finance and legal writer. She is a graduate of UCLA School of Law and the University of Rochester. Christy was previously a college teacher with experience writing textbooks and serving as a subject matter expert.