What is Need-Based Financial Aid?
If you're ready to start college, you may have heard of need-based financial aid. The term is self-explanatory, but the details can be complex. Learn more here.
If you are preparing to start college or have a child who is doing so, you may have heard the term "need-based financial aid" at some point in the process. While the concept of need-based aid is self-explanatory, the details can get a little complicated.
Let's break down each type of need-based financial aid and go over some alternative strategies to fund your education.



What Is Need-Based Financial Aid?
Need-based aid is a type of financial aid offered to students whose parents have limited assets to pay for college. Students who are independent may also qualify for need-based aid if they are unemployed or have few assets.
To qualify for need-based aid, you must fill out the Free Application for Federal Student Aid (FAFSA). The FAFSA asks for your and your family's financial information, such as income and assets, to determine if you qualify for need-based aid.
Students must submit the FAFSA every year to qualify for need-based aid. If their family's financial circumstances have changed, students may receive more or less need-based aid than the previous year. For example, if your parents get divorced during your freshman year of college, you may qualify for more need-based aid during your sophomore year.
On the other hand, if one of your parents gets a huge promotion, you may receive less need-based aid the next year.
Grants
There are several federal grants available to students with demonstrated financial need. The Pell Grant is the most common type of federal grant and ranges from $650 to $6,495 for the 2021-22 school year. Pell Grants can be given for up to six years or 12 semesters.
The Federal Supplemental Educational Opportunity Grant is another need-based grant, and it is available on a first-come, first-served basis. The annual amount varies from $100 to $4,000. You can improve the odds of receiving this grant by submitting the FAFSA as early as possible.
Many states also offer grants if you're a resident attending college locally. They may or may not have a need-based component, depending on state rules.



Work-study
Work-study is granted only to students with demonstrated financial need. Students who qualify for work-study will receive a job placement either on campus or with an organization affiliated with the university.
Jobs will pay at least minimum wage but may pay as much as $20 per hour. Common jobs include working at the campus museum, the front desk of a dorm or the campus library. Students usually work between 10 and 20 hours a week.
Students can use the money from work-study to pay for any expenses, including tuition, housing, transportation, meals, study-abroad costs and more.
Work-study is another type of financial aid that is distributed on a first-come, first-served basis. The sooner you fill out and submit the FAFSA, the greater the chance you'll receive a work-study position.
Federal Student Loans
There are two types of federal student loans: unsubsidized and subsidized. Subsidized loans are given only to students who qualify for need-based aid.
Interest on a subsidized loan does not accrue while the student is enrolled at least part time, during the six-month grace period after the student leaves school and during any deferment periods.
Subsidized loans are available for both undergraduate and graduate students. The maximum annual amount for undergraduate students ranges from $3,500 to $5,500, and the aggregate limit for all undergraduate subsidized student loans is $23,000. The aggregate limit for subsidized loans for graduate students is $65,500.
Scholarships
While many scholarships are granted to students based on academic or athletic merit, some are available only for students with demonstrated financial need. Your college may have specific scholarships and grants for such students. Contact the financial aid department and ask if there are any scholarships you can apply for.
You can also search for need-based scholarships from third-party providers on sites such as Scholarships.com, Bold.org and Fastweb.com.



Alternatives to Need-Based Aid
If you are not eligible for need-based aid or still need more money to fill in the gaps, here are some options you can explore.
Federal Student Loans
Borrowers who do not qualify for federal need-based aid are still eligible for unsubsidized student loans. Interest for an unsubsidized student loan will accrue while you're in college, during the six-month grace period after the student leaves school and during any deferment periods.
The annual amount available for undergraduate unsubsidized student loans ranges from $5,500 to $7,500, and the annual limit for graduate students is $20,500 a year. Graduate students who have maxed out both subsidized and unsubsidized loans may qualify for Direct PLUS Loans. Direct PLUS Loans have higher interest rates than subsidized and unsubsidized loans, and interest will accrue at all times.
Your parents can also take out Parent PLUS Loans, with a limit of the annual cost of attendance minus any other financial aid. The loans will be in the parent's name, and the child is under no legal obligation to make payments.
Private Student Loans
Students who don't qualify for need-based aid can explore private student loans through Juno. Juno offers undergraduate student loans with five-, seven-, 10-, 12- and 15-year terms.
There are both fixed-rate and variable-rate options. A fixed-rate loan will have the same payment during the loan term, while a variable-rate loan may have varying payments depending on overall market interest rates.
The interest rate for fixed-rate loans ranges from 2.99% APR to 11.78% APR, while the rate for variable-rate loans ranges from 0.99% APR to 10.44% APR.
Students can borrow up to the cost of attendance, minus any other financial aid. Students will likely need a co-signer to qualify for an undergraduate loan, unless they have a steady source of income and a good credit score.
The co-signer will be legally responsible for taking over your student loan payments if you default. The co-signer is most often a parent, another relative or a friend but can be anyone you know.
All rates accurate as of Nov. 2, 2021.
---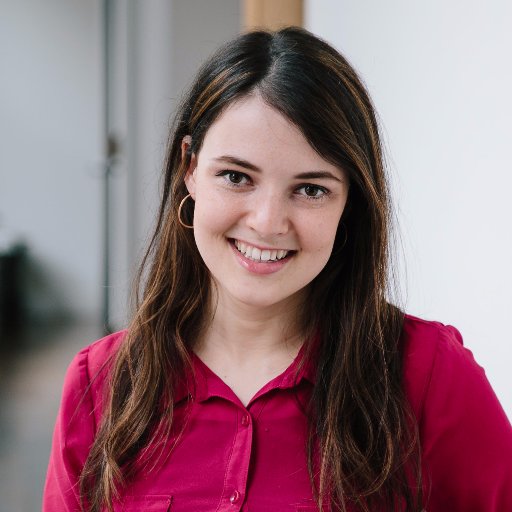 Written By
Zina Kumok
Zina Kumok is a freelance writer specializing in personal finance. A former reporter, she has covered murder trials, the Final Four and everything in between. She has been featured in Lifehacker, DailyWorth and Time. Read about how she paid off $28,000 worth of student loans in three years at Conscious Coins.