What Is Student Loan Deferment?
If you're struggling with your loans, you may have heard of deferments. But what is a student loan deferment, and how do you apply for one?
Things can go wrong quickly. You were diagnosed with a serious illness, or you lost your job. Whatever the situation, there may be times when you can't afford your student loan payments because of extenuating circumstances. If that happens, you may be eligible for some relief through student loan deferment.
If you're wondering how to get a student loan deferment or want to know how long you can defer your debt, here's what you should know.



What Is a Student Loan Deferment?
Deferment is a program for federal student loan borrowers. If you qualify for a student loan deferment, your lender will allow you to temporarily stop making payments. Depending on the type of loans you have and the type of deferment you qualify for, interest may not accrue while your payments are postponed, and some kinds of deferment can last for up to three years.
What Loans Are Eligible for Deferment?
Deferments are available to borrowers with Direct loans, FFEL loans, or Perkins Loans. However, only borrowers with certain loan types will qualify for interest waivers during deferments. If you have one of the following loans, interest will be waived during the deferment period on that loan:
Direct Subsidized

Subsidized Federal Stafford

Federal Perkins

Subsidized portion of Direct Consolidation Loans

Subsidized portion of FFEL Consolidation Loans
If you have another type of federal student loan, you can take advantage of deferments, but you are responsible for paying the interest that accrues during your payment postponement period.



8 Types of Student Loan Deferment
Whether you're trying to figure out how to defer student loans when going back to school or need to postpone your payments because you were laid off, there may be a deferment option for you. If you're wondering how to get a student loan deferment, the requirements vary based on the program. There are eight different deferment options:
1. Cancer Treatment Deferment
If you have been diagnosed with cancer and are undergoing treatment or are scheduled to begin treatment, you can defer your payments. The deferment lasts for the duration of your treatment and for six months after it ends. To apply, fill out the cancer treatment deferment request form and submit it to your loan servicer.
2. Economic Hardship Deferment
If you meet any of the following criteria, you may be eligible for economic hardship deferment:
You receive needs-based benefits like welfare

You're working full-time but earn less than 150% of the

poverty guideline

for your family size and state

You're serving in the Peace Corps
You can receive the economic hardship deferment for up to three years. To request a deferment, fill out the economic hardship deferment form.
3. Graduate Fellowship Deferment
The graduate fellowship deferment program is for students that are enrolled in approved graduate fellowship programs. Complete the graduate fellowship deferment form to apply.
4. In-School Deferment
If you are going back to school — for example, going to graduate school to get your master's — you may qualify for the in-school deferment. You must be enrolled at least half-time to be eligible. In most cases, in-school deferments are granted automatically based on your university's enrollment information.
5. Military Service and Post-Active Duty Deferment
If you are on active duty military service in a military operation or recently completed military service, you can take advantage of the military service and post-active duty deferment program. The program lasts until you resume enrollment on at least a half-time basis or 13 months following active service, whichever is earlier.
Complete the military service and post-active duty deferment form and submit it to your servicer.
6. Parent PLUS Borrower Deferment
With Parent PLUS Loans, payments are due while your child is in school. However, you can use the Parent PLUS borrower deferment to postpone your payments until six months after your child graduates from college or leaves school.
You can opt to defer your loans when you apply for PLUS loans. If you changed your mind and now need to defer, you can fill out the Parent PLUS borrower deferment form.
7. Rehabilitation Training Deferment
If you are enrolled in an approved rehabilitation program that is designed to provide vocational, mental health, drug use, or alcohol abuse treatment, you can postpone your student loan payments through the rehabilitation training deferment program.
Fill out the rehabilitation training deferment form and submit it to your loan servicer to request a deferment.
8. Unemployment Deferment
If you lost your job and are receiving unemployment benefits or have been trying to find a job and have been unsuccessful, you may be eligible for unemployment deferment. Depending on your situation, you could postpone your payments for up to three years.
To defer your loans, complete the unemployment deferment request form.



Do Private Student Loan Lenders Offer Deferments?
Private student loans aren't eligible for federal deferment programs. While not all lenders offer their own deferment or forbearance programs, some lenders do. Depending on the lender, you may be able to postpone your payments or make reduced payments if you're returning to school, serving in the military, or facing a financial hardship. Contact your lender to discuss your situation and to see what repayment options are available.
What to Do If Your Lender Doesn't Offer Deferments
If your current lender doesn't offer deferments and you're struggling with your loans, consider student loan refinancing. When you refinance, you take out a loan from a different lender and use it to pay off your existing ones. Moving forward, you'll work with the new lender for repayment or any issues you may have.
Refinancing has two main benefits:
You Can Change Lenders:

If your current lender doesn't have a deferment or forbearance program, refinancing allows you to switch lenders. You can shop around and select a lender that offers more benefits and relief options for borrowers, including financial hardship programs.

You Can Reduce Your Payments:

If you can't afford your payments, refinancing may help. You may qualify for a lower interest rate, or you can opt for a longer repayment term. Through student loan refinancing, you can lower your monthly payment so it's more manageable.
If you decide that refinancing is right for you, you can check your rate through Juno in under three minutes.
Juno can help you find the most affordable possible rates on refinancing student loans. Juno negotiates on behalf of borrowers with partner lenders to help each student qualify for the best refinance rates they can given their financial situation.
Join Juno today to find out more about how you pay off your student debt faster.
---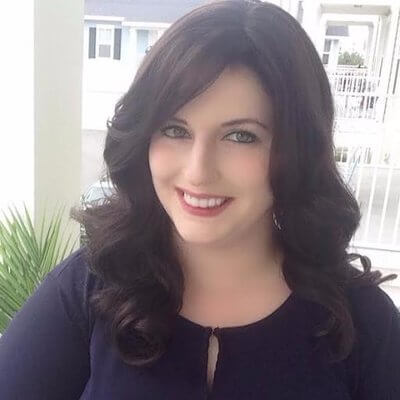 Written By
Kat Tretina
Kat Tretina is a freelance writer based in Orlando, FL. She specializes in helping people finance their education and manage debt. Her work has been featured in Forbes, The Huffington Post, MarketWatch, and many other publications.