What Percentage of Parents Pay for College?
If you have children, you may be wondering, "What percent of parents pay for college?" A whopping 85% of parents pay for some college expenses.
It's a conundrum many parents face: They want to make their children's lives easier, but they also want to make sure their children understand the value of money. That issue causes many parents to think about whether they should contribute to their children's college education or require their children to cover the bill themselves.
What percent of parents pay for college? You may be surprised by just how common it is for parents to pay for some or all college expenses. According to a recent survey, 85% of college students had financial help from their parents. That help can come in different forms, including income, savings and parent student loans.


What Percent of Parents Pay for Their Children's College Education?
While the majority of college students get help from their parents with college costs, the type of assistance parents provide can vary.
Parent income and savings cover 45% of students' college costs, and parents use student loans to cover another 9%. For the remainder of their expenses, students use their own savings or income, student loans, grants, and undergraduate student loans.


What Student Loans Are Available to Parents?
If you're the parent of an undergraduate student and want to help them with their education expenses but don't have the money tucked away in savings, you can use parent student loans. There are two main types.
Parent PLUS Loans
Parent PLUS Loans are federal loans, and they're a common financing option. As of the third quarter of 2021, the average balance for Parent PLUS borrowers was $28,556.
Parent PLUS Loans don't have minimum income requirements, but they do require a credit check. Unlike other federal loans, Parent PLUS Loans don't have annual or aggregate borrowing limits, and you can borrow up to the total cost of attendance.
The downside to Parent PLUS Loans is that they have sky-high rates and fees. Loans disbursed between July 1, 2021, and June 30, 2022, have an interest rate of 6.28% — the highest of all federal loans. They also have a disbursement fee of 4.228% that is deducted from the amount before it's issued.
Parent PLUS Loans aren't eligible for alternative payment plans such as income-driven repayment or loan forgiveness. However, you can qualify for those programs if you consolidate your loan with a Direct Consolidation Loan and enter into an income-contingent repayment plan.



Private Parent Loans
Private parent loans are issued by banks, credit unions and online lenders. Terms and interest rates can vary by lender, but you generally have a repayment term of 10 years and can choose a fixed or variable interest rate.
Unlike federal loans, private parent loan applicants must meet lender income and credit score requirements to qualify for a loan.


3 Things to Consider Before Taking Out Parent Student Loans
Although you want the best for your child, taking out a parent student loan isn't always a wise decision. Repaying parent loans is legally your responsibility; your child has no legal obligation to make payments, so it's important to make sure you think it through. Before submitting your application for a loan, consider the following three factors:
Ability to repay:

Think about your ability to repay the loan and how the payments will impact your budget. If you're already at risk of spending more than you make, taking on student loans can worsen the problem and cause you to default on your debt. Apply for parent student loans only if your finances are in a good place and you can comfortably afford the payments.

Financial goals:

Taking out student loans can impact your credit report and credit score. It can increase your debt-to-income ratio, and if your ratio is too high, you may find it difficult or even impossible to qualify for car loans or mortgages. If you plan to buy a home or car in the future, you may want to reconsider applying for student loans.

Retirement savings:

If you're like many Americans, you may be behind on your retirement savings. According to the

Government Accountability Office

, 48% of households headed by someone 55 or older had no retirement savings at all. While your child can get loans and scholarships for college, there are no loans or scholarships for retirement, so you need to prioritize your financial stability over your child's education. Make sure your retirement is secure before considering parent student loans.



Shopping for a Parent Student Loan
What percentage of parents pay for college? The number is surprisingly high. If you've weighed the pros and cons of taking out parent student loans and decide to move forward with borrowing money to help your child pay for college, sign up with Juno to get access to the best possible interest rates. Using its group bargaining power, Juno negotiates low rates and exclusive perks for its members, and joining is free.
---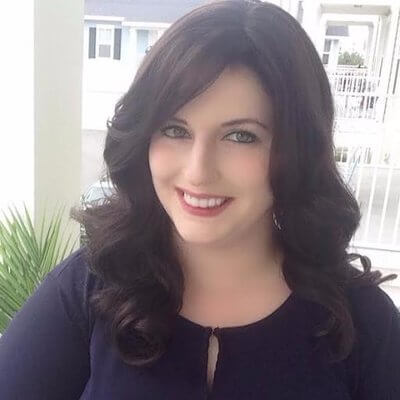 Written By
Kat Tretina
Kat Tretina is a freelance writer based in Orlando, FL. She specializes in helping people finance their education and manage debt. Her work has been featured in Forbes, The Huffington Post, MarketWatch, and many other publications.