When Should You Think About Using a Student Loan Lawyer?
Legal action and loans require lots of thought and decision. When deciding whether or not to hire a student loan lawyer, several things should be considered. This article will explore some options you may have.
For most people, hiring a student loan lawyer isn't necessary. Borrowers can review loan repayment options themselves and can talk with their lenders if they need to switch payment plans or put loans into deferment or forbearance.
But if you have a complicated situation, such as a dispute with your loan servicer or questions about whether you can discharge student loans in bankruptcy, it could benefit you to hire a student loan debt lawyer.
An attorney can provide expert legal advice, can communicate with your lender on your behalf, and can help to protect your rights as a consumer. These services could be invaluable if there are serious problems with your loan payoff efforts.
Here's what you need to know to decide whether hiring a student loan lawyer makes sense for you.



What does a student loan lawyer do?
A student loan lawyer is a licensed attorney who has focused their practice on helping borrowers address student loan issues.
Many lawyers specialize in different areas, such as bankruptcy or estate planning. Student loan lawyers are experts in the field of educational debt. They take on tasks for borrowers including the following:
Offer legal guidance to borrowers regarding their rights and obligations when repaying student loans

Represent borrowers involved in credit disputes

Communicate with student loan services or debt collectors on behalf of borrowers

Help student loan borrowers who are delinquent on payments or who are in default

Guide borrowers through the process of applying for student loan discharge

Protect borrowers who are the victims of abusive debt collection practices

Represent borrowers in court during any legal proceedings related to student loan debt
Most student loan borrowers work with clients who have private student loans, federal student loans, or both. They become involved when the issues a borrower is having turn serious and go beyond simple dissatisfaction with their relationship with their loan servicer.

What's the difference between a student loan debt lawyer and a debt relief agency?
Student loan debt relief agencies often charge a high fee with the promise of helping borrowers resolve student loan debt. They generally do not provide legal advice, and the help they offer is very limited. Many are unscrupulous and take borrowers money to sign them up for an income-driven payment plan or to apply for deferment or forbearance -- both of which are tasks borrowers could do for free without help from a debt relief agency.
A student loan debt lawyer, on the other hand, has received advanced legal training and is bound by strict professional codes of conduct that require attorneys to put their client's needs first. A student loan lawyer will advocate for their clients, negotiate on their behalf, help them to get a full picture of their legal rights and obligations, and will represent them in court or in negotiations with loan servicers.
Should you hire a student loan lawyer?
Hiring a student loan lawyer would require you to pay legal fees for the services you receive. But those fees can be well worth it if you've found yourself in a situation where you are in over your head in dealing with your loans. This could be a smart move if:
Your loan servicer is suing you

Your loan servicer is engaging in dishonest practices or abusive debt collection techniques

You need to sue your loan servicer

You are filing for bankruptcy or hoping to get your loans discharged
In most legal proceedings, you have the option to represent yourself. This is called pro se legal representation. It's allowed in bankruptcy proceedings, if you are being sued by your loan servicer, or if you are suing your loan servicer.
However, there are many complex technical details that go along with representing yourself in court so you need to consider carefully if this is the best choice.
If you have other complex questions about your specific situation, you've researched your questions and are still confused, and your loan servicer and school financial aid office can't provide answers, then you may also wish to consult with a student loan lawyer.



Where to find an affordable student loan debt lawyer?
There are many resources available for struggling borrowers looking for a student loan debt lawyer. Some options to find affordable help include:



Protect your rights as a student loan borrower
As a student loan borrower, it's important to understand your rights and to protect your legal interests if you feel your loan servicer is treating you unfairly.
A student loan lawyer can provide the help you need to deal with serious repayment problems, including unfair practices on the part of your lender. Not every situation merits hiring a lawyer, though, so start by trying to resolve issues with your servicer first.
And if you haven't yet borrowed, your best option to avoid the need for legal help in the future is to research loan options carefully and avoid borrowing more than you can afford. Both federal student loans and private loans can be offered at affordable rates by legitimate lenders, so research different borrowing solutions.
If you're applying for private loans or wish to refinance your loans, Juno can help. We group borrowers together and negotiate rates with lenders on their behalf to help get the most affordable possible loans.
Join Juno today to find out more about your options for affordable private student loans to help fund your degree.
This page and blog do not provide legal advice. If you need legal advice, please contact an attorney directly.
---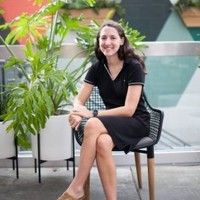 Written By
Christy Rakoczy Bieber
Christy Rakoczy Bieber is a full-time personal finance and legal writer. She is a graduate of UCLA School of Law and the University of Rochester. Christy was previously a college teacher with experience writing textbooks and serving as a subject matter expert.