When to Apply for Student Loans
The timeline up to college can be confusing and overwhelming. This article will help you understand when you should apply for student loans.
Taking out student loans can be daunting. It's a big commitment with a lot of rules, and there can be significant consequences If you slip up during the repayment process.
That's why it helps to think small, and deal with one aspect of the student loan process at a time. For now, let's look at when you need to apply in order to secure your student loans.



When to Apply for Federal Student Loans
To qualify for federal student loans, students have to fill out the Free Application for Federal Student Aid (FAFSA). For the 2021-2022 academic year, the official deadline to file the FAFSA is June 30, 2022, but it's best to submit the FAFSA as soon as it becomes available. For the 2021-22 academic year, the FAFSA was available starting October 1, 2020 and for the 2022-23 academic year, it will be available on October 1, 2021.
The federal government is not responsible for doling out federal student loans. That is up to the individual college. Most colleges have an earlier deadline to submit the FAFSA, and many have a priority deadline. If you submit the FAFSA after the priority deadline, you may not receive as much aid. For example, Ohio State's priority deadline is April 15. If they receive your FAFSA after that date, you may receive less funding.
Students who attend in-state universities may be eligible for state grants, which often require a FAFSA application as well. Each state has its own deadline, and these may be earlier than the college deadline. For example, Texas has a priority deadline of January 15, while California has a March 2 deadline. To see the full list of state FAFSA deadlines, visit the official website here.
Some state grants are disbursed on a first-come, first-serve basis, so there's no official deadline or cutoff. But if you submit too late, the money may be gone.
Students also have to submit the FAFSA to be eligible for work-study, a program that matches students with a part-time job at the university or affiliated organization. There are a limited number of work-study jobs available, and these also depend on when you file the FAFSA.



What Happens if You Miss the FAFSA Deadline?
There's little recourse if you miss the FAFSA deadline. You could defer admission for a year, get a part-time job or apply for private student loans to cover your costs. There's no way to appeal the decision. Keeping track of deadlines is vital for parents and students, especially those who will rely on federal student loans, grants and work-study to pay for tuition.
You could also contact the college financial aid office and ask them about your options. They may have other suggestions not mentioned here.
What Happens if I Max Out My Student Loans?
As of 2021, undergraduate students are limited to taking out $31,000 in Direct loans. If you reach that limit before graduating, you'll have to find alternate means of paying for college.
Your parents could take out Parent PLUS loans. The annual limit for Parent PLUS loans is the cost of attendance minus any other financial aid. The loan will be in the parent's name, not the student's, and only the parent will be legally liable for the loan. Interest rates for Parent PLUS loans are higher, and there is only one income-driven repayment plan available.
After you max out federal student loans, you could take out private loans as a supplement. Shop around with various lenders to find the lowest interest rate and best terms.



When to Apply for Private Student Loans
Private student loans have a different process than federal student loans, and the exact timeline will vary depending on the lender. Some lenders may be able to approve and provide funds within a week, while others will take more than a month. When you research private lenders, see how long it takes for them to close the loan.
In general, give yourself a couple months to apply for a private student loan in case there's a delay. If you need funding immediately, perhaps because your parents can no longer afford to pay for college or because you lost a scholarship, then it's important to start contacting lenders ASAP. Explain your situation and ask them what you can do to speed up the process.





Can I Apply for Student Loans Mid-Semester?
You cannot apply for federal student loans in the middle of the semester. However, if you did not accept all of the federal student loan money that was offered at the beginning of the year, you may be able to request those funds now. The financial aid department should be able to help you with this.
Some colleges have a special emergency fund for students who experience financial hardship during the school year, and they may be able to disburse funds to you. Contact your financial aid office and ask how to apply for any emergency aid.
While some colleges offer emergency grants, others may only provide emergency student loans. Before you sign up for these loans, understand the interest rates, terms and conditions. These loans usually have a much faster repayment term compared to regular student loans, often around 90 days. If you won't be able to repay the funds on that timeline, you would be better off taking out a private student loan.
Juno can help you get the lowest private student loan interest rates with a repayment schedule that works for you. Juno negotiates with lenders on behalf of you and other students and families to get the most favorable possible payoff terms.
Join Juno today to find out more about your options for affordable private student loans to help fund your degree.
---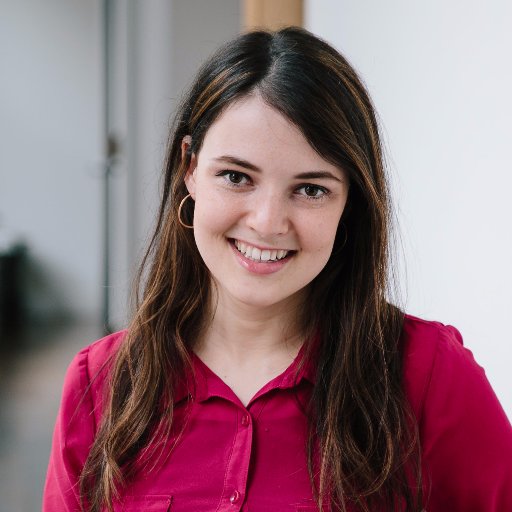 Written By
Zina Kumok
Zina Kumok is a freelance writer specializing in personal finance. A former reporter, she has covered murder trials, the Final Four and everything in between. She has been featured in Lifehacker, DailyWorth and Time. Read about how she paid off $28,000 worth of student loans in three years at Conscious Coins.