5 Top Photography Scholarships for Students and How to Apply
There are scholarships for all kinds of hobbies, interests, and identities. This article focuses on photography scholarships.
Covering the costs of college can be a challenge. But scholarships can help make going to school more affordable, since this is money you don't have to repay. There are many different options to obtain scholarships. But if you have a talent for taking pictures, photography scholarships may be one of the best types of financial help for you to pursue.
Here are five options for scholarships for photographers to consider, as well as some tips on how to find additional photography scholarships that could help you fund your education.



1. CardsDirect Future Designer Scholarship
Amount: $2,000
CardsDirect offers a $2,000 scholarship to an applicant who submits an image that's likely to resonate with customers.
Requirements:
The Future Designer Scholarship is open to applicants who submit an image that could be used on a top-selling holiday card. Applicants must be at least 17 years old, and must have been accepted to a secondary institution or enrolled in one already.
Deadline and Applying:
You can learn more about this photography scholarship on the CardsDirect website. Applications are open through November 1, 2021, and artwork can be submitted online.
2. The Ocho Cares Artistry Scholarship
Amount: $549
This $548 scholarship is offered for artistry or creative expression.
Requirements:
The Ocho Cares Artistry Scholarship is open to sculptors; photographers, and those who dance, paint, act, sing, or otherwise excel in artistic endeavors.
High school students or undergraduate students are eligible for this scholarship. Applicants must submit a statement explaining what drives them, what being an artist or creator means to them, how they are connected to their work, and how they plan to use the scholarship money to change the future.
Deadline and Applying:
Applicants may also submit portfolio links to highlight their creative work. The submission deadline for next year's award is July 31, 2021. You can find out more and submit an online application at Bold.org.
3. Belin Arts Scholarship
Amount: $10,000
This $10,000 scholarship can be used for both formal and informal study, including travel that is part of an individual program or that has been approved by the selection committee during the application process.
Requirements:
Preference is given to applicants of Northeastern Pennsylvania, and applicants must either currently live in this area or have resided there in the past. Applications must include proof of "exceptional ability" in a chosen field. Letters of recommendation from recognized judges, artists, or experts in the field must be included.
Deadline and Applying:
Applications are due prior to January 15 each year. More details about the application process, and the scholarship eligibility rules, can be found at BelinaArts.org.
4. Ocean Awareness Contest
Amount: Varies
The Ocean Awareness contest provides "hundreds" of cash awards valued between $50 and $1,500.
Requirements:
The Ocean Awareness Contest is open to middle school and high school students between the ages of 11 and 18. Entering students must use art-making and creative communication to advocate for environmental change. Entries should focus on fostering positive change while creatively exploring the artist's connection to water.
Deadline and Applying:
The contest is free to enter and the deadline is in mid-June each year. You can find out more about the Ocean Awareness Contest and register for the contest on the website of the North American Association for Environmental Education.


5. The College Photographer of the Year Award
Amount: Up to $1,000
Scholarships of up to $1,000 are available to winning candidates.
Requirements:
The College Photographer of the Year Award is an annual contest open to undergraduate or graduate students who have not worked as a professional photographer for two or more years. There are multiple categories to enter, including Still Division I, Still Division II, and Multimedia Division.
Deadline and Applying
This year's deadline has passed and next year's deadline has not yet been formalized. You can find out more about the contest and the judging schedule on the College Photographer of the Year website.



Tips to find more photography scholarships
While these photography scholarships are a good starting point for avid picture takers, there may be many other sources of funds available as well. The following resources could help skilled photographers find more help paying for school.


1. Your college or university's art department
If your school has an art department, it is possible they offer scholarships for talented photographers as well as for people who work in other mediums.
For example, the Savannah College of Art and Design offers undergraduates; graduate students; and transfer students the opportunity to earn a scholarship by submitting a single piece that demonstrates "creativity, innovation, and a strong understanding of aesthetics." Photographs; film; 2D and 3D designs; and graphic design are just some of the categories of art that are accepted for consideration.
Check with the art department of the school you plan to attend to see if they offer similar help in funding tuition for talented photographers.



2. Your college or university's financial aid office
College financial aid offices generally provide a list of scholarships that are available to students. For example, the University of Rochester offers a comprehensive list of both merit-based and need-based scholarships.
You can use the resources your financial aid office provides to find both photography scholarships as well as other types of scholarships that you may be eligible for.



3. Local organizations
Local photography clubs and artists' organizations may also offer scholarships, or could provide you with resources you can use to find groups that do. Reach out to organizations you are part of, or search your area to find groups supporting artists to see what help, if any, they could offer.



Photography scholarships not enough? Other options to pay for school
Often, photography scholarships won't provide enough money to pay for school without additional funding. You can look for other grants and scholarships that you might be eligible for beyond those available to photographers alone. You can also consider taking out student loans.
Federal student loans generally offer benefits that private loans don't, but they also may not be sufficient to fund your education by themselves. Private loans can supplement scholarships and federal loans and it's often possible to qualify for private loans with competitive terms.
In fact, Juno can help students ensure they get the most affordable private loans possible by getting a group of many loan applicants together and negotiating rates for group members.
Join Juno today to find out more about your options for affordable private student loans to help fund your degree.
---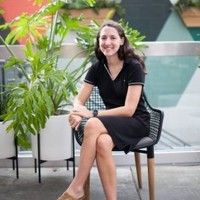 Written By
Christy Rakoczy Bieber
Christy Rakoczy Bieber is a full-time personal finance and legal writer. She is a graduate of UCLA School of Law and the University of Rochester. Christy was previously a college teacher with experience writing textbooks and serving as a subject matter expert.