The Best College Grants for Veterans in 2021
Lots of financial support exists for veterans and their families, but it can get confusing and overwhelming. Read below to see which grants work best with your education goals.
The Veterans Administration provides many different types of financial support for former military members hoping to further their education. But with so many different education grants offered to veterans, it can be hard to determine which are the best sources of aid.
The good news is there are some college grants for veterans that stand out because of their broad eligibility and generous benefits. And there are also plenty of resources available through the Veterans Administration that can help former soldiers who want to attend school find the funds to do so.



College Grants for Veterans
College grants do not have to be repaid, unlike student loans. And, in many cases, veterans are eligible for a substantial amount of grant money -- although the specifics depend on their history of military service.
Here are two of the most popular education grants for veterans.
Montgomery GI Bill Active Duty (MGIB-AD)
Up to 36 months of education benefits are available through the Montgomery GI Bill Active Duty program. This program may cover the full costs of obtaining an education, including tuition; room and board; school fees; and books.
General eligibility requirements include:
Recent military service

Completion of a high school diploma

A minimum number of years of active duty service

Honorable discharge
Other specific requirements vary depending on your service record, as there are many different categories of eligibility. However, as a general rule, you must use your benefits within 10 years of completing your military service.

Post-9/11 GI Bill
The Post-9/11 GI Bill provides educational benefits to people who served on active duty after September 10, 2001. At least one of the following criteria must be met to become eligible:
You served on active duty at least 90 days on or after September 11, 2001

You received a Purple Heart and an honorable discharge after any amount of service on or after September 11

You were honorably discharged with a service-connected disability after serving at least 30 consecutive days on or after 9/11

You are a dependent child who is using benefits that were transferred by a qualifying military member
You can receive up to 36 months of benefits and may be eligible for funds to cover the full cost of in-state tuition and fees. You can also get money to attend private and foreign schools, but the amount is capped.
Other College Grants for Veterans
There are also other college grants available for veterans from the federal government including:
Private companies and non-profit organizations also provide various types of financial aid for former military members. These programs can include scholarships for disabled veterans, service members, children and grandchildren of veterans, and more. Some examples of organizations offering financial support include:
Military.com can help you to search for scholarship and grant opportunities for veterans with an easy-to-use tool.

Education Grants for Veterans' Spouses
Spouses of active-duty military members or veterans may also be eligible for grants, scholarships, and other tuition assistance through the VA as well.
In fact, current and former soldiers can choose to transfer their own GI Benefits to qualified dependents, either while they are on active duty or within 15 years after separating from the service.
Spouses who wish to receive up to 36 months of transferred benefits must enroll in the Defense Enrollment Eligibility Reporting System and the current or former service member will need to complete and gain approval of a Transfer of Entitlement before their spouse can use the benefits.
There are also other programs, including:
The

Fry Scholarship

, which provides educational benefits for surviving spouses and children of service members who died in the line of duty after September 10, 2001.

Chapter 35 VA benefits

, which are available to surviving and dependent spouses under certain circumstances, such as if the military spouse died in the line of duty after September 10, 2001, or is being treated for a disability connected to military service.
How to Find the Right College Grant for Veterans
The Veterans Administration provides many different kinds of educational benefits for veterans, but eligibility can depend on your service record, as well as the specific academic program you want to attend.
The easiest way to find the right college grant for veterans is to use the VA's GI Bill Comparison Tool. This allows you to input your military status, select the benefit you want to use, specify how long your term of service was, and choose an institution. Using this tool, you can find out if you qualify for various benefits and what amount of funding they will provide.
The VA also has an online portal where veterans can review many different resources including a CareerScope Assessment. There are also tools to find schools that participate in the Yellow Ribbon Program and much more.



Other Options for Funding Your Education
Former military members should explore all of the college grants for veterans that are made available by the VA since these grants tend to be very generous.
However, these aren't the only options available for funding. Veterans may also be eligible for other grants, such as Pell Grants, that are open to anyone who can demonstrate financial need. And private scholarships could also be available as well, either based on former military status or based on other factors such as membership in organization or chosen career field.
Veterans, like other students, should exhaust free sources of financial aid first. This includes scholarships and grants. Once those have been exhausted, Direct Subsidized and Direct Unsubsidized Loans from the Department of Education are the next best source of funding because they have low fixed rates, are easy to qualify for, and have favorable borrower benefits.
Private student loans may also be available to help veterans cover the shortfall if scholarships, grants, and federal loans don't cover all their costs. There are many lenders offering private student loans, and rates and terms can vary dramatically between them so comparison shopping will be essential to get the best rate.
For veterans considering private loans, Juno can help make the process of qualifying for a competitive rate easier. Juno groups students together and negotiates on their behalf with lenders to help you save.
Join Juno today to find out more about your options for affordable private student loans to help fund your degree.
---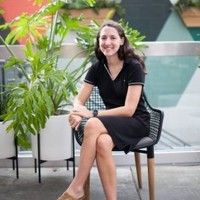 Written By
Christy Rakoczy Bieber
Christy Rakoczy Bieber is a full-time personal finance and legal writer. She is a graduate of UCLA School of Law and the University of Rochester. Christy was previously a college teacher with experience writing textbooks and serving as a subject matter expert.