How Many Credits Are Required for Full-Time Enrollment?
If you're worried about graduating on time, you may be wondering, "how many credits is full-time in college?" Generally, you need 12 credit hours.
As an incoming college freshman, you're probably excited about the future, and planning on what to do after you graduate.
But if you expect to graduate within four years, you may be in for a rough reality check; less than half of all college students — just 41% to be exact — graduate within four years. The majority of college students take six years or more to complete their degrees.
How does that happen? There's a number of reasons, but one factor is that students misunderstand what being a full-time college student means. If you want to learn how many credits is full-time in college, what it means for your program completion timelines, and how it affects your financial aid, continue reading.


How Many Credits Is Considered Full-Time for College Students?
Schools generally consider you to be a full-time student if you are taking 12 credit hours per semester. Depending on your college, that can mean a course load of three to four classes.
You are typically considered a half-time student if you are enrolled in six credit hours, and a part-time student if you're taking less than six credit hours per semester.
If your school operates on a different schedule, such as using quarters rather than semesters, that may impact the number of credits you need to take to be considered full-time. To find out what your college's credit requirements are, contact your school registrar.



How Does My Enrollment Status Affect My Financial Aid?
Your enrollment status plays a big role in determining your financial aid eligibility. Some forms of financial aid, such as school scholarships or grants from non-profit organizations, may be limited to full-time students, while student loans tend to be available to all students including those enrolled half-time.
Federal Aid
Some federal aid is available for both full-time and part-time students. However, the amount you can receive is based on your enrollment status, and you'll receive less aid than full-time students.
Keep in mind that you must be enrolled at least half-time to qualify for federal financial aid programs like Pell Grants or federal Direct Loans.
Private Loans
Private student loan lenders don't have the same requirements as the government when it comes to financial aid. You can qualify for private student loans if you're enrolled full-time, half-time, or part-time. Even if you're only taking a single course, you can often get a private student loan to cover the expense.



How Many Credits Do I Need to Complete to Graduate On Time?
A common misconception is that being designated as a full-time college student means you're on track to graduate within four years. However, that's likely not the case if you're only taking 12 credit hours.
With most schools, you have to complete 120 college credits before you can graduate with a bachelor's degree, or 30 credits per academic year. Assuming your college offers two main semesters per year — fall and spring — completing 12 credits per semester over four years would give you just 96 credits; you'd be 24 credits short from the graduation requirement.
To graduate within four years, you must complete at least 15 credit hours per semester.


Does My Enrollment Status Impact Student Loan Repayment?
If you took out student loans, pay careful attention to your credit hours and enrollment status. Your status is tied to your student loan repayment requirements.
With federal student loans as an undergraduate borrower, you don't have to start making payments while you're in school and for six months after you leave school — your grace period.
However, your student loans will enter repayment if you drop below half-time status. You'll still have a six-month grace period, but then you'll have to start repaying your loans, even if you're still taking classes.



Other Important Things to Know About Your Enrollment Status
Your enrollment status can affect you in other ways, including when you file your tax return. Here are some things to know about your enrollment status:
Car insurance:

When you apply for car insurance, the insurer will ask about your status as a college student. If you are a full-time student, most insurance companies will give you a college student discount. However, half-time and part-time students usually aren't eligible.

Credit cards:

If you're looking for a new credit card to start building your credit history, student credit cards can be useful options. To qualify for one, you must be a current college student. However, most card companies don't require applicants to be full-time students; even if you're just taking a couple of classes, you can get a card.

Tax deductions and credits:

To qualify for most education tax deductions or credits, such as the Lifetime Learning Tax Credit and the American Opportunity Tax Credit, you must be enrolled in college at least half-time.
Now that you know how many credits are full-time for college students, you can make informed decisions about how many classes to take per semester. If you need help paying for school, make sure you review all of your financial aid options, including grants, scholarships, and federal and private student loans.
Juno can help you to find a student loan or refinance a loan at the most competitive possible rate. We get groups of buyers together and negotiate on their behalf with lenders to save them money on private student loans and private student loan refinance loans.
Join Juno today to find out more about your options for affordable private student loans to help fund your degree.
---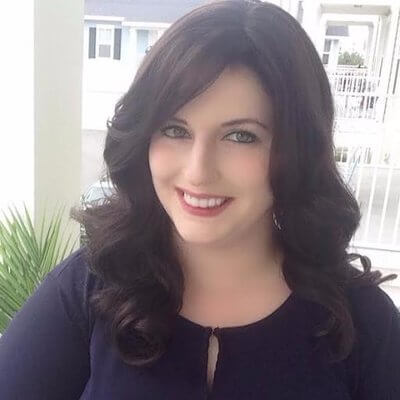 Written By
Kat Tretina
Kat Tretina is a freelance writer based in Orlando, FL. She specializes in helping people finance their education and manage debt. Her work has been featured in Forbes, The Huffington Post, MarketWatch, and many other publications.