How Out-Of-State Students Can Get In-State Tuition
The difference between in-state and out-of-state tuition prices can be drastically high. This article will help you understand how you might qualify for in-state tuition costs.
In-state tuition can be less expensive than out-of-state tuition if you are attending one of the many state colleges and universities across the U.S. In fact, according to the National Center for Education Statistics, the average cost for tuition and required fees was $9,212 in the 2018 to 2019 school year for in-state students but was $26,382 for out-of-state residents.
With so much difference in costs, it's no wonder that many people interested in pursuing a degree want to explore options for how to get in-state tuition. Here's what you need to know.



How to qualify for in state tuition
The specific requirements for how to qualify for in-state tuition can vary by state and institution. In general, though, you must fulfill certain criteria in order to qualify for the reduced attendance fee. Specifically, you typically must:
Live in the state for 12 months prior to enrolling

. This minimum 12-month requirement is necessary to be considered a resident.

Have proof of residency.

This can come in the form of a local driver's license, registering your vehicle locally (if you own one) and registering to vote locally.

Not be considered a dependent of a parent who lives elsewhere.

As a general matter, you will be considered a resident of the state where your parents live if they declare you as a dependent on their tax returns.

Demonstrate financial independence in the state.

Typically, relocating solely for educational purposes isn't going to qualify you for in-state tuition. You need to show you've been financially independent in the state for a year.
These requirements do vary from state to state, though. So, you will need to talk with your school or read their requirements for how to qualify for in-state tuition in order to make sure you're fulfilling any mandates for the specific institution you are attending.



How to get in-state tuition if you aren't a local
If you aren't attending school in a state where you or your parents live, you may still have some options for getting in-state tuition. Here are a few different strategies that could help you avoid the higher out of state tuition costs that you might otherwise have to pay.
Explore state reciprocity agreements
Some states have formed agreements with others whereby residents going to school in either location can pay in-state rates. Examples include:
Missouri-Kansas

Wisconsin-Minnesota

New Mexico-Colorado

Ohio-West Virginia
In many places, states also provide special rules for people who live in border counties, allowing those students to attend school and pay in-state rates.
Look for regional exchange programs
There are also regional exchange programs that enable students who live in one of the participating locations to attend state schools at a discounted rate in any of the eligible states.
One example is the Western Undergraduate Exchange, which allows students in participating states to attend universities and pay tuition capped at 150% of in-state fees. While this isn't quite the same as paying the in-state rates, it can still provide a substantial discount. Participating states include:
Alaska

Arizona

California

Colorado

Guam

Hawaii

Idaho

Montana

Nevada

New Mexico

North Dakota

Oregon

South Dakota

The Commonwealth of the Northern Mariana Islands

Utah

Washington

Wyoming
Students may need to fulfill specific requirements with regards to their academic majors, grades, and standardized test scores in order to be eligible to benefit from regional exchange programs.



Other options if you can't qualify for in state tuition
Unfortunately, not everyone will be able to figure out how to qualify for in-state tuition if they plan to attend school somewhere different from where they live (or where their parents live). But that doesn't mean it's impossible to earn an affordable degree. There are plenty of other options for reducing the costs of attending a state school.
Research schools with low out of state tuition rates
Some state schools have much lower non-resident tuition fees than others. Figure out how much is out of state tuition at schools you may be interested in to find one that offers low fees -- even if you can't prove residency.
Search for schools offering merit aid
Many state schools provide scholarship and grant funding to promising students who demonstrate academic excellence. For example, non-residents can receive a $13,000 merit scholarship from Oklahoma State University if they have a minimum 1360 SAT score or 30 ACT score and if their GPA is at least 3.0.
There are also a number of state schools that will allow good students to pay in-state tuition rates even if they aren't residents -- if they meet certain academic requirements based on their GPA and test scores.
Explore other ways to pay for school
If you can't qualify for in-state tuition or merit-based scholarships, you can still find funding to pursue your education at a state college or university of your choosing. And even out of state tuition may be less expensive than attending a comparable private university.
Federal student loans can help you to cover school costs. These have affordable fixed interest rates and provide some options for loan forgiveness after graduation. You can also benefit from other borrower benefits associated with federal student loans, such as flexible income-driven payment options that cap payments as a percentage of income.
Private student loans can help to cover school costs as well, especially if you have exhausted eligibility for federal student loans. There are many options for private loans from different lenders, and it is often possible to borrow at an affordable rate.
Juno can help you to get the lowest interest cost possible on private loans. We get groups of borrowers together and negotiate with lenders on behalf of the group to help borrowers get the best possible loan terms.
Join Juno today to find out more about your options for affordable private student loans to help fund your degree.
---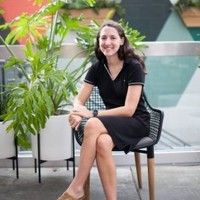 Written By
Christy Rakoczy Bieber
Christy Rakoczy Bieber is a full-time personal finance and legal writer. She is a graduate of UCLA School of Law and the University of Rochester. Christy was previously a college teacher with experience writing textbooks and serving as a subject matter expert.